Why do I drag my family to War memorials? A few people have asked me this when they have seen my posts on social media.
Over the past couple of years, on our visits to France, I have instigated a bit of a tradition and have subjected my family to visit places that may not be on the normal list of "things to do as a family, when on holiday".
We visit WW1 memorial sites. It's partly a personal thing, something I find both gut-wrenching but also fascinating, but also because it's part of our history and heritage. My great grandfather is buried in Belgium, he was killed at Ypres in 1917.
My small son asked me on our most recent outing, to one such place: "why do you bring us to see these places, Mum?"
He wasn't being rude, he wasn't being difficult, he was asking, out of curiosity. He has been to Thiepval, The Somme, a Commonwealth cemetery in Belgium, and also visited The Lochnagar Crater, near La Boiselle, in France, in his short life. Places that very few children his age have been to.
My reply to him was simple.
"Because the world would let us forget what war can do and I can't allow that to happen"
I hope that by taking my children to places where they can see and learn about the wars Europe experienced, where so many lives were sacrificed, including their own great grandfather, that they will get a sense of what the wars were and did, to so many lives and places, and maybe, just maybe their voices will be heard, both in the remembering and respecting of the sacrifice that was made, and also in working towards making the world a better place, and to work against war.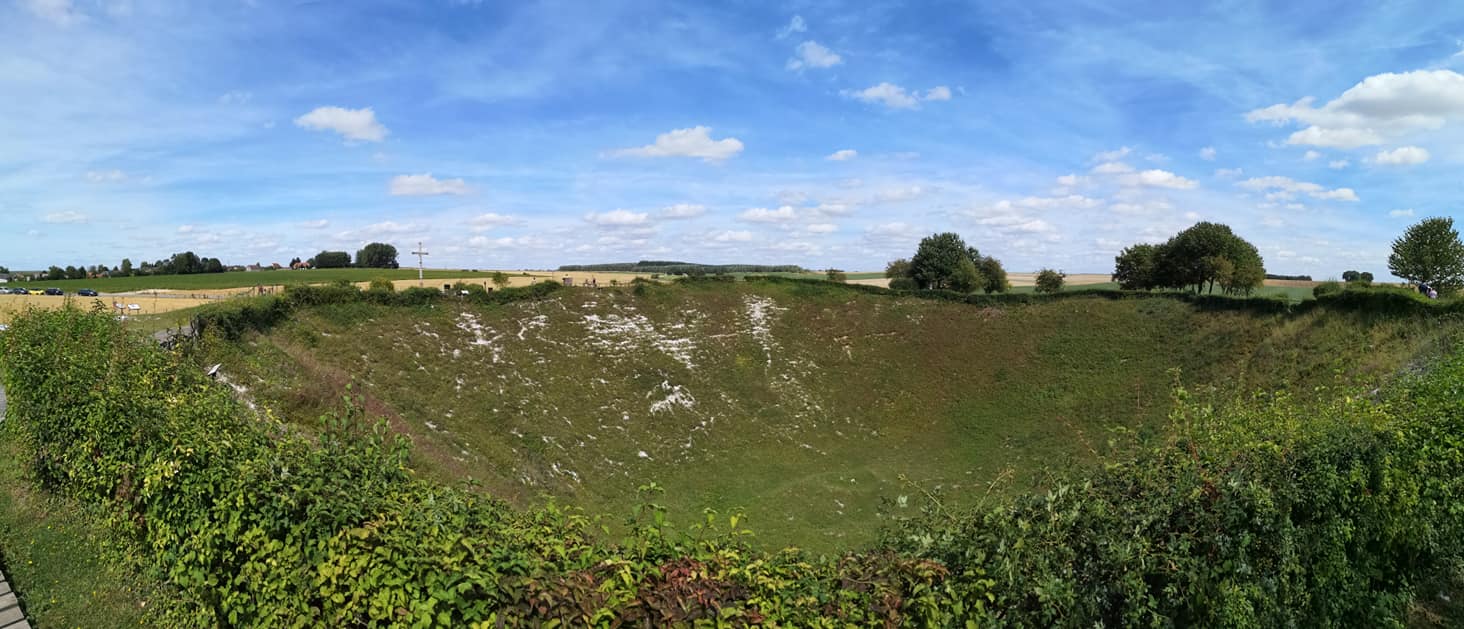 Lochnagar Crater, panoramic view. A mine set off on the first day of the Battle of The Somme. The very size of the scar it left makes you realize the scale of the devastation inflicted.
If we don't teach our children history, how will they learn the mistakes made in the past, to not repeat them in the future? So I will drag my family to visit War Memorials. If I don't teach them, who will?