*this is a review post. I was treated to an experience, but all opinions and images are my own*
I have a few loves and hobbies, one of them being photography. As a busy wife and working mum, I often struggle to find time for me, to do things just for me, and that I enjoy that don't involve being a parent.
I happen to love taking photos. I am NOT a photographer, in any shape or form, and I certainly do not think that I have that kind of skills. I do take the odd photo that gets me a few likes on my social media, that are pretty good, but mostly I just enjoy capturing life, using my phone or my camera.
So when the team at Indytute asked me if I would like to try out an urban photography class and spend an afternoon wandering around London taking photos being guided by a proper photographer, I wasn't going to say no.
I happen to be lucky enough to live in London, and it is one of my favourite places to take pictures. It's an eclectic and interesting place and there is LOTS of scope to take fun and creative photographs.
I spent some time with James Miller, and a group of other people keen to learn how to take some urban photos using our phones. This initially really appealed to me, because although I love using my proper "grown up" camera, I don't always carry it around it with me, and my phone is what I pull out to take photos. I knew there were things my phone could do, to help me take better photos, but I hadn't really tried them.
James is lovely. He was very friendly, down to earth, practical and also helpful. His view is that anyone can take a good photo if they stick to a few principals. I like this philosophy. Most people just open the camera app on their phones, point and snap. But you can actually do more with your phone, and take some pretty good photos.
He talked to us about using light and managing the settings on your phone camera to help you deal with light and how to make it work for you. He also helped us to understand how to work the rule of thirds, and perspective. Things I knew about, but that I am often lazy to try and actually input, but really, now I know that they are easy to do, I can put them into proper practice. He also had us take particular kind of photos, looking at colour, and distance, leading lines, and approaching people to take a photo that we might think looked unusual. It was a fun hour and a half exploring a very photogenic spot in London, with lots of colour and life, learning some new tricks and tips. I think what I liked most was having someone who REALLY knows how to take good photos, spending time with people who aren't professionals, and sharing their knowledge in an easy and relaxed way.
It was a great experience, and I think I managed to take some reasonable photos and came away having picked up some new skills and meeting some new people and I can now put into practice some of the things I learned to take photos in a more interesting way.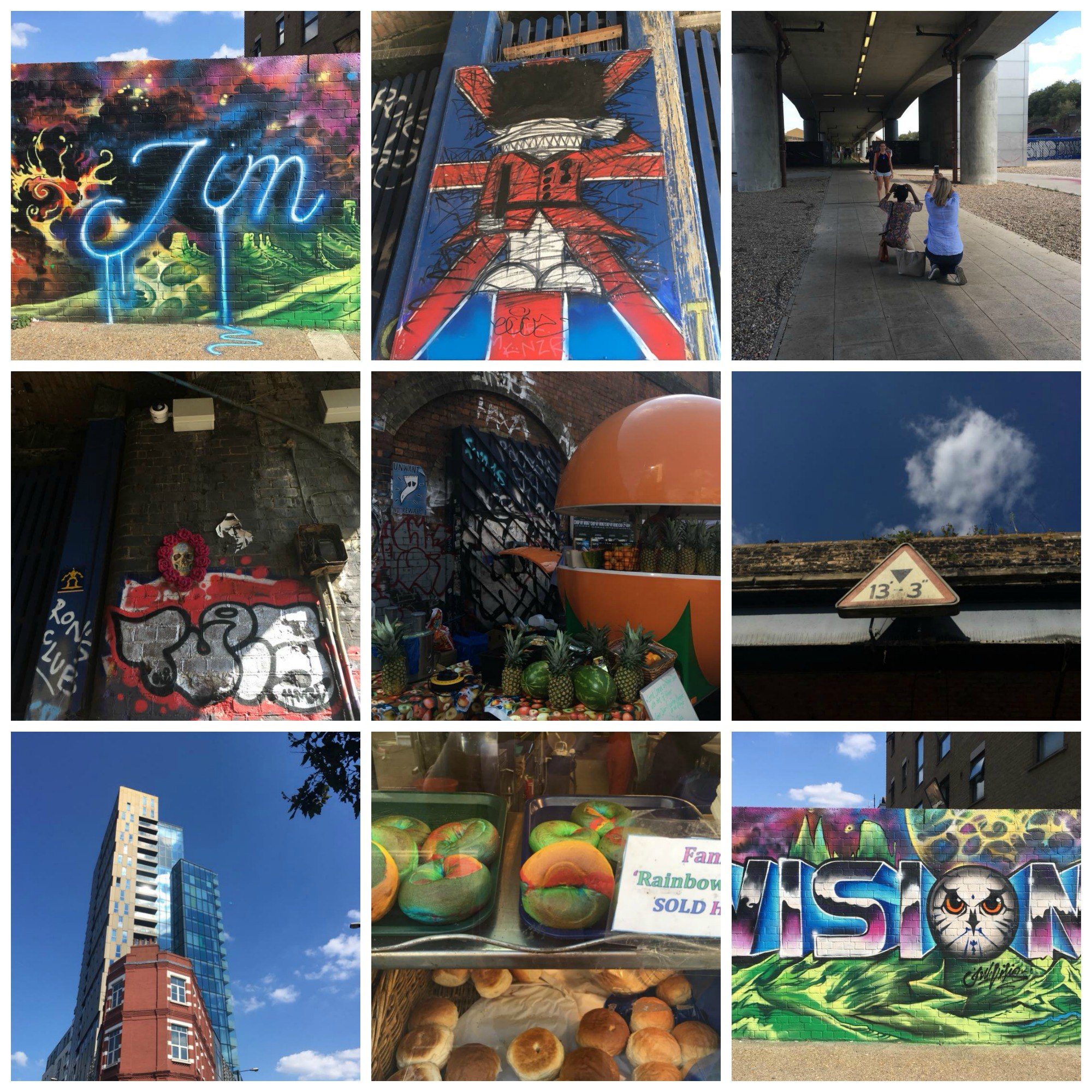 A perfect way to spend a few NON-mum hours.
This is just one of the many creative and exciting courses and activities you can choose from Indytute, who offer lots of experiences in and around London. A great gift idea, or just as a treat for yourself, to try something new, or enjoy something you like doing, like photography,  in a different way. It's definitely worth having a look at their site and seeing if there is something you might want to have a go at, or treat someone you know to.