Your children are now at an age where they will be able to take in and remember a vacation, so, naturally, you want to take them on their very first getaway. You are, however, very apprehensive about how they will take to flying for the first time. This is only natural too, but you should know that there are ways to help your children get ready for their maiden plane voyage.
To see what you should be doing to prepare your child for flying, check out the advice below.
Teach them about airplanes
To ready your children for the flying experience before they step foot on the plane, you have to ensure that you teach them age-appropriate information about airplanes. It could mean reading them stories about airplanes, watching movies about them (Disney's Planes is a good place to start), or simply pointing to them in the sky whenever they pass over your home and asking your kids where they think that particular plane might be going.
Make them aware of what will happen in security
Most of the time, it is not the process of flying that disturbs children during their first flight experience, but the fact that they have to go through security. More to the point, the fact that they have to be without their toy, teddy or blanket for a few moments while it is scanned has the potential to shake them up, which then has the potential to ruin their time on the plane. Make sure your children know what to expect when they head through security for the first time and ensure you reassure them that their belonging will come out of the scanner at the other end completely unharmed.
Another area of the flying/airport process that you should be making your children aware of is the fact that a delay could occur. If you were unlucky enough to see your flight delayed, and you hadn't told your children about the possibility of it happening, you will have some unhappy, impatient kids to deal with. Ensure they know what could happen, and make sure you head to FairPlane if it does happen to you as they'll get you the flight-delay compensation that your family deserves.
Arrange so that your whole family are sitting together
Although arranging with your airline for your family to be seated together on the plane won't do anything to help prepare your children for their flight, it is still something you need to be doing if you want to ensure that they feel comfortable when they first take their seats. It means your whole family too. It's no good having Dad sit a few rows behind! If you want to make your children feel comfortable during their plane journey, then they need all of their family around them.
The most important thing that you can do to ready your children for their first flight experience is not to display any nerves yourself. So, no matter how apprehensive you may be feeling, just try not to show it!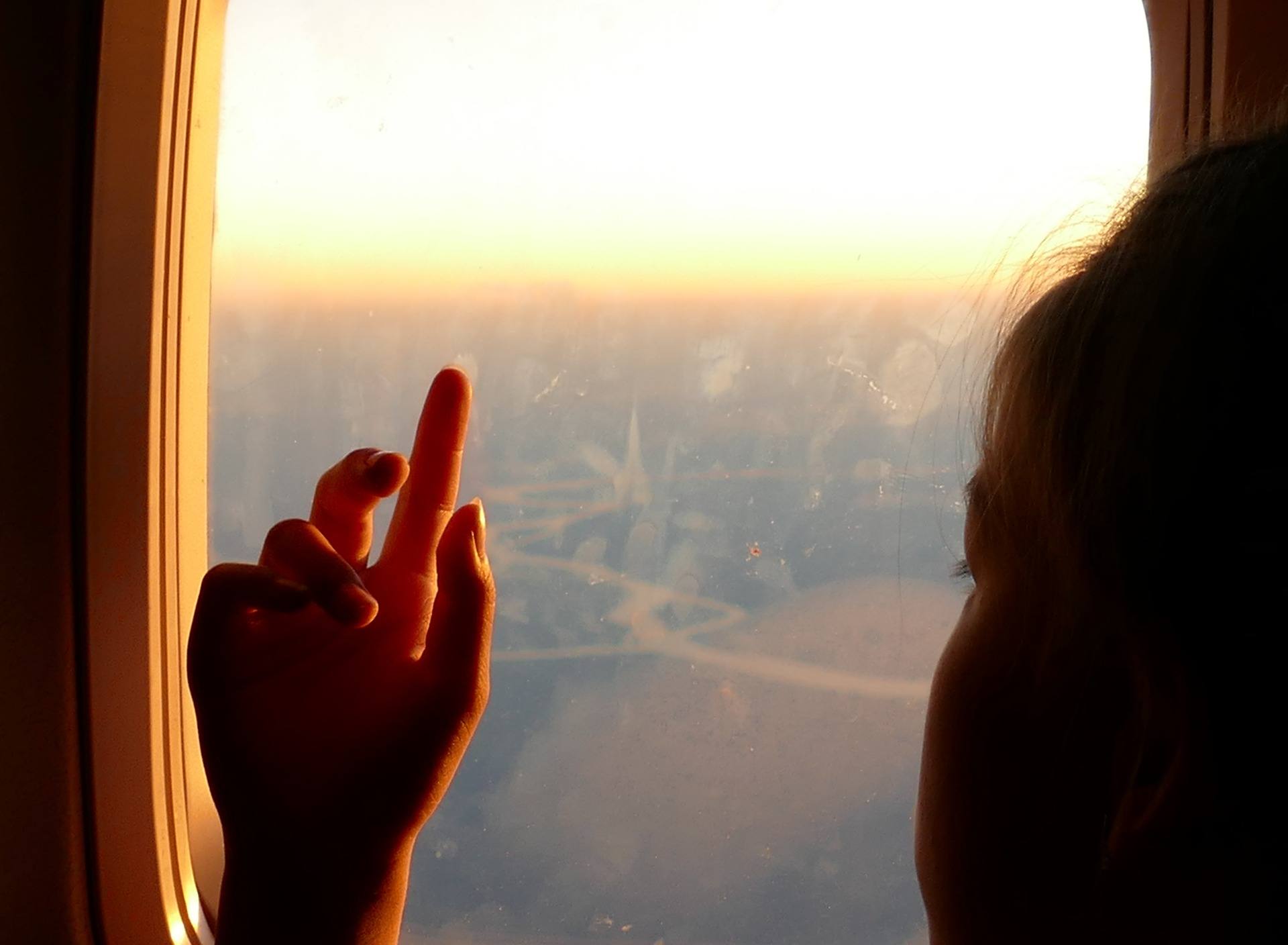 *this is a collaborative post*