*we were kindly sent a product to review  to help with tangled curly hair problems but all opinions are our own*
The tween and I have wavy, long, thick hair. We are lucky, we know that. Unfortunately, whilst thick, long, wavy hair may be something others envy, for us, it can be a lot of hassle to maintain.
Over the years, I have worked out through trial and error what works and what doesn't. What tools work and what products are good for our hair.
Now the tween is old enough to do her own hair, and has her own ideas about styling and brushing it, it's helpful if we can find things that work for her too. If she likes a product or tool, she will use it and it makes hair brushing and styling much less painful and stressful for her, and me!
We recently managed to break a much-loved hairbrush that we had had for a long time, and we have struggled to replace it. We like brushes that help with tangles but also smooth hair down and that don't hurt our scalps or make tugs worse when we do that.
So when Hair Secretz to try, we were pleased, as it was just what was needed.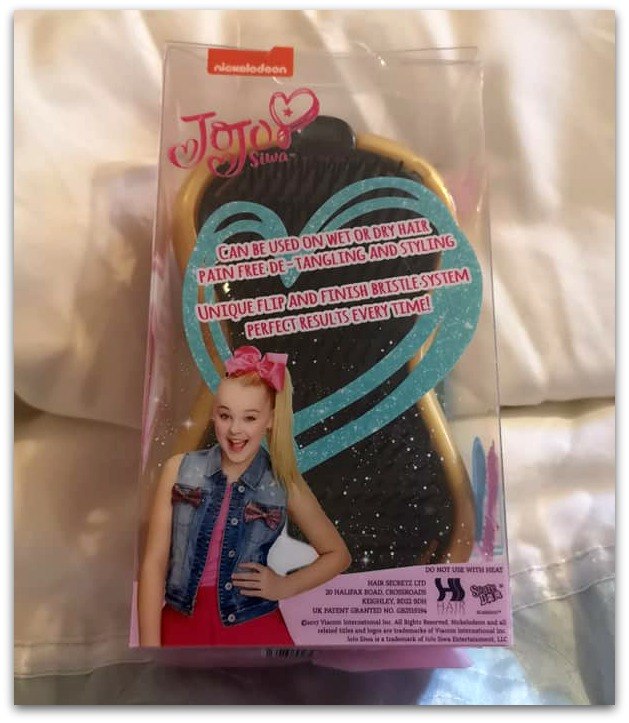 This is a great two in one styling and detanglng brush, that fits in your hand, so you can detangle your tugs, and then smooth your hair, ready to style it for the day, or after you have washed and dried it. The brush is compact and easy to use, and the head flips over so you can change it from detangle to smooth easily. It comes in a selection of pretty colours, so it looks cool too. It fits in a bag, so it's perfect for if you need it at school, for swimming, or for travel.
But what did the tween think? After all it's her hair we are using it on? I found it easy to use, and felt that it worked well but did it pass the tween tug tangle test?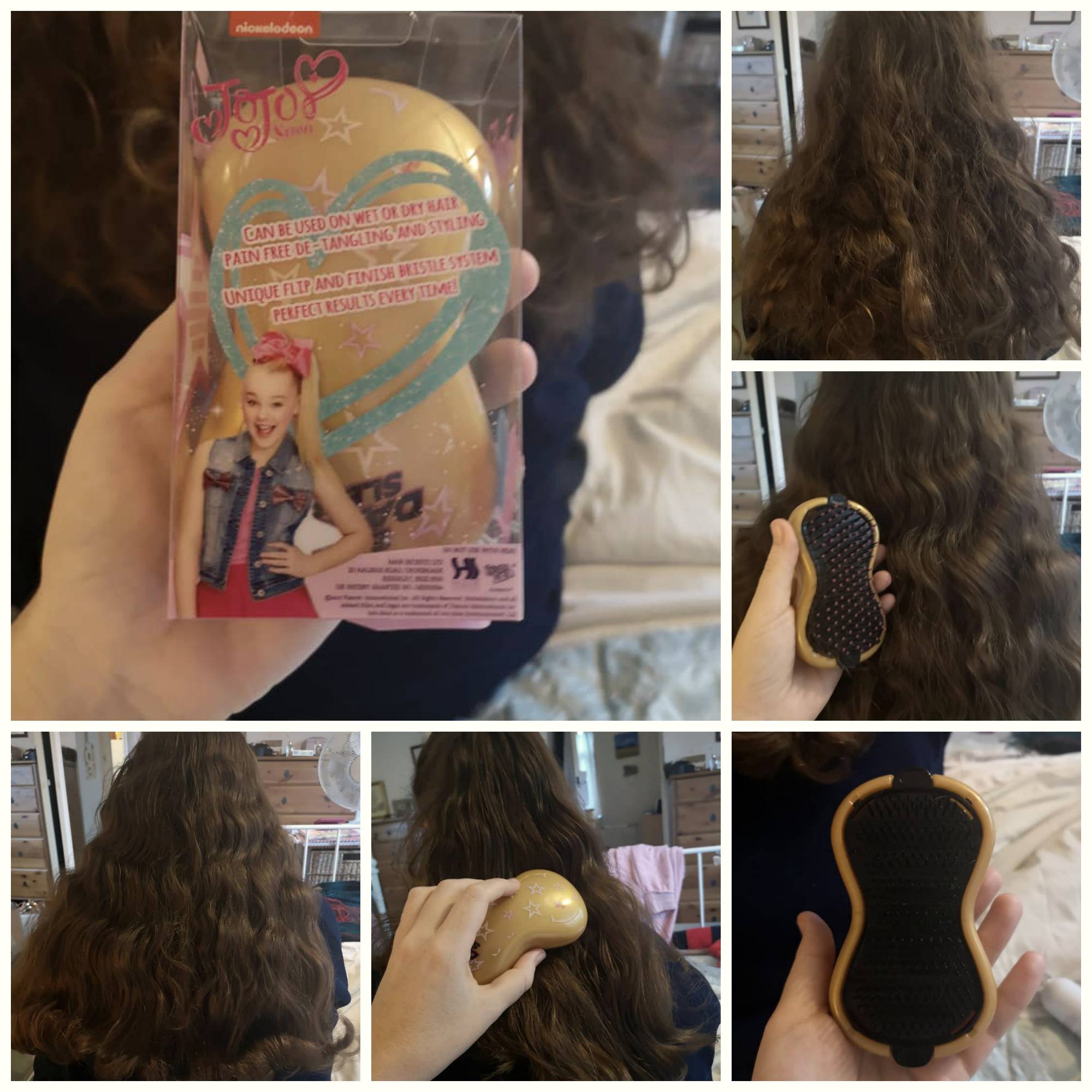 We used it to brush her hair first thing in the morning, getting ready for school, and if I said that my tween is a bit of a perfectionist when it comes to her hair, I would not be lying, so there was only a TEENY bit of pressure to prove that this brush was up to the job.
There was very little complaining about tugging or pulling and the brush works well to get the tangles and tame the waves, so it's ready for being styled for school. The smoothing side works well too, when I was getting her hair ready to be put into a pony tail.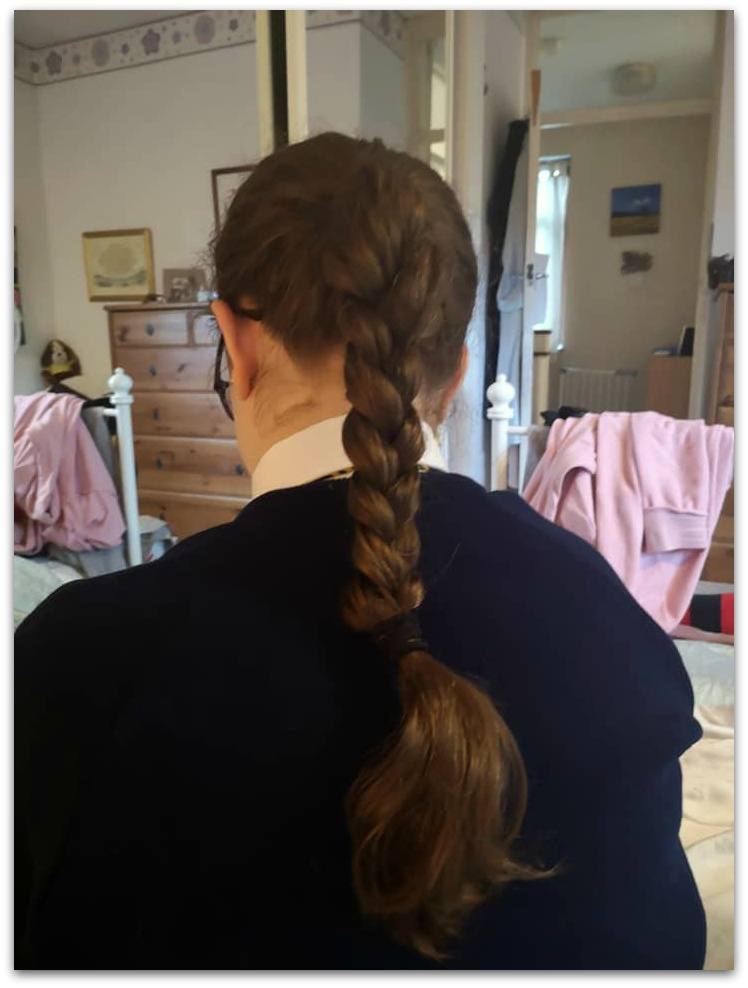 And voila…
Smooth, tangle free hair, styled to madame's satisfaction and helped by the brush, which works really well. Please excuse the non-Pinterest perfect background. We keep parenting and family life round here, and this was "getting ready for school time" before I had even thought about tidying up for photos! Hair looking good for school takes priority!
So, the verdict. It works well, it's a fab little brush, that does the job, and works on our thick, wavy and prone to tangle hair. Definitely a win for mum and the tween approves, which is the biggest seal of approval you can get. Tangled curly hair problems – solved.
Now, if only it could tidy bedrooms and find lost PE kit, then this mum's life would be complete… 😉