So we stopped our weekly photo updates a while ago, but then I decided that it would be nice to bring them back, mainly as a sort of memory recording for me, but also to show grandparents and family who don't see everything or who aren't on other social media with us, what we have been up to.
It's been a busy week, and October seems to be galloping on. It's almost half term here and the kids and I are looking forward to a break and some time out.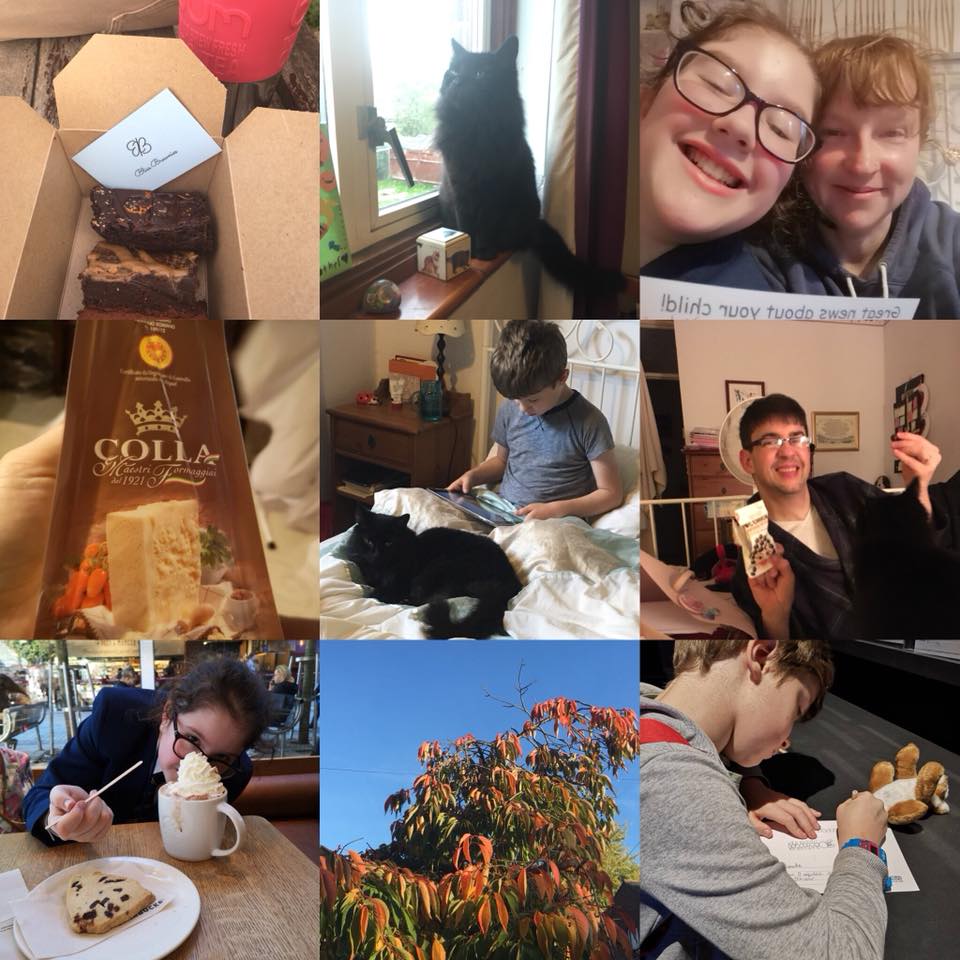 We've been eating chocolate brownies (and I am linking to Bliss Brownies because they really were amazing and we like sharing stuff we love) and I managed to find some pecorino cheese, which I haven't been able to get hold of for months, and the husband loves and can eat. We have also been enjoying some vegan snacks we are reviewing (we eat a lot of vegan things, because vegan = cows milk free which means it's safe for my cows milk allergic boys to eat)
We have also had tweens having coffee breaks with their mums, little boys and their cats, trips to the Natural History Museum, and proud selfies because our kids are thriving and enjoying learning, life at school and doing well!
We also have been enjoying the autumn colours and any excuse for me to take pretty photos!
So that was our week. How was yours?