Welcome to our weekly round of up what we have been up to, some things we have enjoyed, food (mostly food, we do like our food) and life, usually with a grumpy cat thrown in for good measure…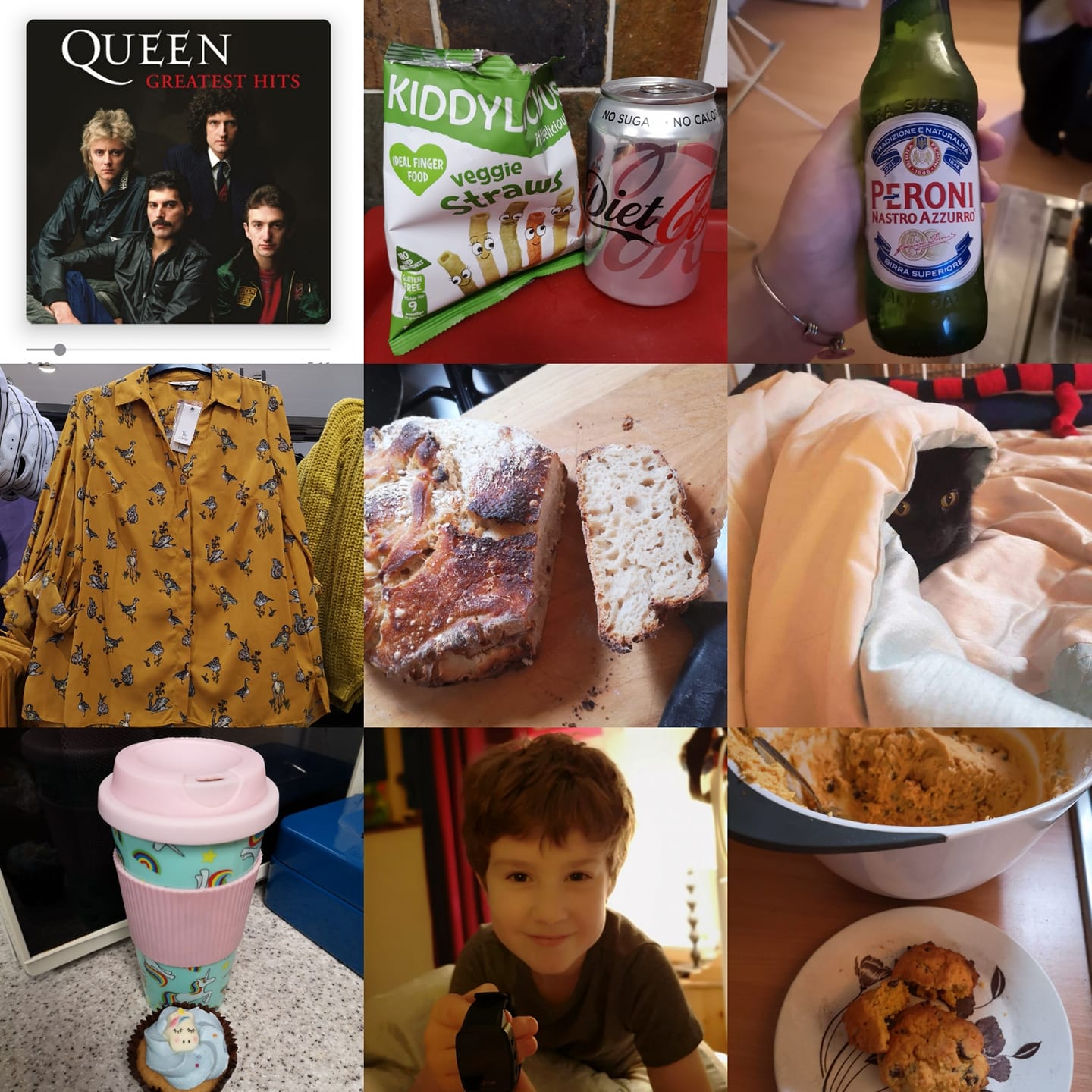 This week I am RIDICULOUSLY exited to be taking a good friend to see Bohemian Rhapsody before it's out on general release. I'm a huge fan of Queen, and always have been, I cried for days when Freddie Mercury died and I think this movie might be a good one! It'll be a good excuse for a song along if nothing else!
I feel like we have done nothing but eat cake or cookies this week. Pumpkin cookies, unicorn cupcakes, random toddler snacks (admit it, toddler snacks aren't bad, nowadays!) and the odd bottle of beer thrown in!
I've also been experimenting with sour dough bread, and whilst it is a lot of hard work, it's quite cathartic and satisfying. I am trying different techniques and recipes to see what works. I will be boring you all to death with sour dough success and failure as I learn what works!
We've also had the usual grumpy cat instalment (she's not liking the cold weather, she's an old lady, I don't blame her) and fashion discussions on what the current trend for mustard coloured clothes doesn't do for the vast majority of the population!
That was our week!
We are off pumpkin carving today, so expect lots of photos of that next week, if the kids will pose and not roll their eyes at me a lot!
Have a lovely weekend!