*this is a collaborative post working with Smarty and Three, but all opinions are our own*
We have reached that point in our parenting where we have allowed our tweenager (almost twelve) to have a phone. She commutes to school and back daily, and also is starting to get out and about with her friends, so we felt it would be good for her to have a phone so she can keep in touch with us, and to be able to use basic functions and apps like checking bus times and also for being able to communicate with her friends. Getting a phone and allowing your kids to use them is a big milestone that our own parents didn't face so it's new territory to navigate. There are all sorts of safety and social issues around the use of phones, but there is also cost to factor in as well.
She does make calls and sends messages but she also uses data as well, for downloading music, watching programmes, and she uses an app to chat to her grandfather who is abroad, using an app that relies on data. Whilst we don't want to be mean parents and restrict her cost wise, we do have a family phone and data budget we try to stick to, and we prefer to have set amount per month that she can use, on her phone, and not be presented with unexpected bills.
We bought the phone she uses as we also prefer for her not to be tied to phone and sim contract at present.
So when we looked for a plan that would allow her reasonable data amounts, calls and messages that was friendly, we felt that Smarty was a good choice.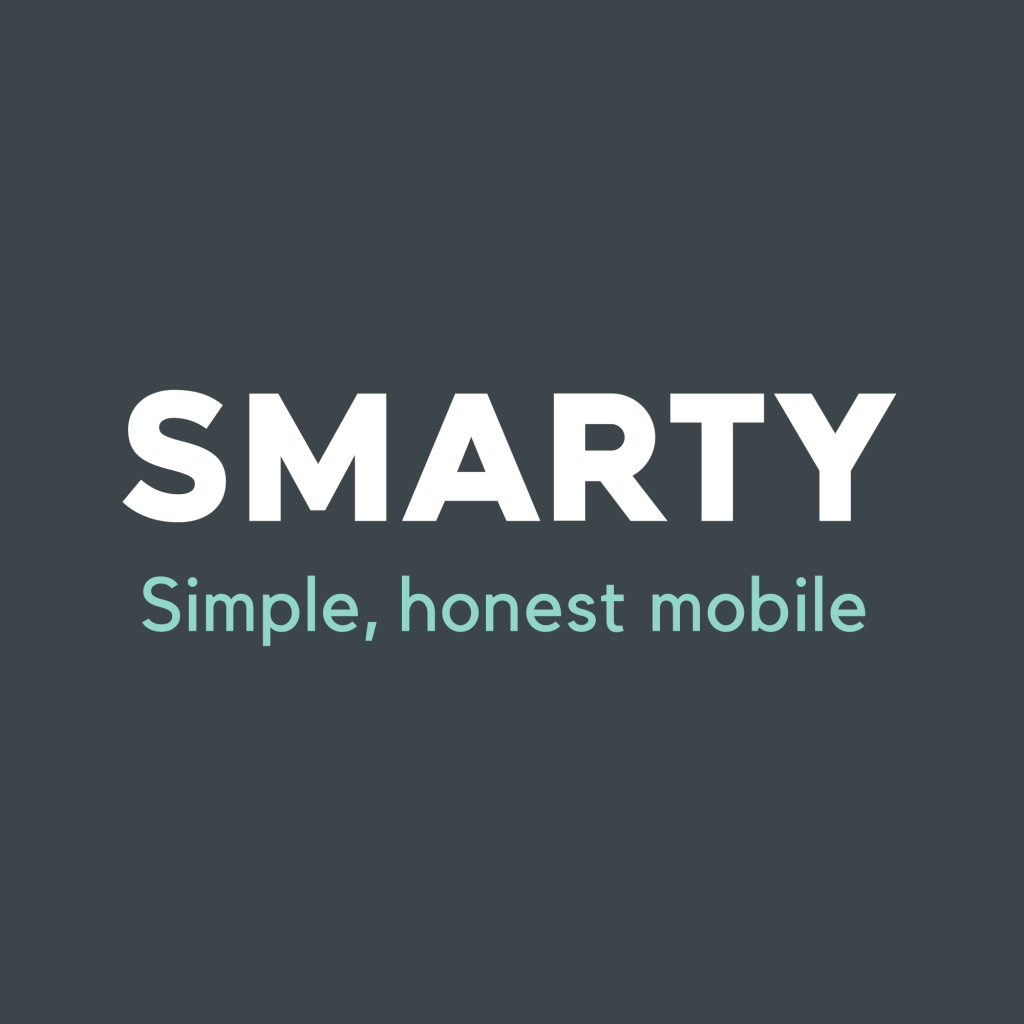 SMARTY is all about simple, honest mobile.
"Launched in August 2017, we've since grown to become a much-loved and competitive network in the UK – we're chuffed to currently be the highest-rated UK network on Trustpilot.
According to research by uSwitch, data waste is a big problem in the UK. Thanks to our unique policy of giving credit on unused data, we've already saved our customers almost £800,000 on data that would've otherwise gone to waste.
With plans start from as little as £7.50 per month, including unlimited texts and calls, SMARTY is perfect for families, students, or those on a budget.
SMARTY is owned by Three and uses Three's network.
How the average SMARTY customer sizes up to the average UK mobile contract holder.
| | | |
| --- | --- | --- |
| | Average SMARTY customer | Average UK contract* |
| Monthly cost | £9 | £27 |
| Monthly data waste | 0GB | 3.4GB |
| Yearly data waste | 0GB | 40.8GB |
| Monthly data discount | £2.50 | £0 |
| Yearly data discount | £30 | £0 |
| Final yearly cost | £78 | £324 |
SMARTY customers save an £246 per year compared to the average UK contract holder.
In terms of data waste, the difference is huge. On average, Brits are wasting 3.4GB per month – amounting to 143 million GBs nationally. That's over £178 million Britons could be getting back each month (or £51 each per year) if measured by SMARTY's price per GB."
It's very rare for a mobile provider to be honest about costs and where your money goes so we were impressed with the comparison and that we are getting what we pay for as well as maybe even saving some money.
I think the thing we like about Smarty is that they are uncomplicated to use and you can add data on if you have run out, but you don't have to top up the whole plan. The £7.50 plan gives our tween unlimited calls and messages and 2MB of data a month, which is plenty for her to use, and a reasonable limit. They also will give you credit back or money off your next payment if you have data left at the end of the month on certain data amounts (something that doesn't happen with my tween, but it's good to know you potentially aren't wasting money on data you aren't using)
The coverage is good, and via Three, which we have found works well and she can use it abroad, and within Europe too, which will be handy for when she goes on her school trip next year. It's easy to set up a SIM only account and top it up and use their system.
So navigating getting a phone and working out the costs and negotiating usage with our tween has not been as hard as we thought, and in fact has been quite easy, thanks to Smarty. She's happy, and can manage her phone usage easily within the amount set up on her phone, and there are no nasty shocks or bills for us.
Now, if they could work out a way to persuade her to tidy her room, life as parents of a tween really would be sorted… 😉