*we were sent some items to review but all opinions are our own*
We love creating and making things, and even though crafting is not my strong point, I do love encouraging my children to get into crafting and being creative, and I am always on the look out for good resources to help them and me with that.
With Halloween coming up, you may be thinking about dressing up and costumes, for your kids (or even yourself) but haven't found anything in the shops that inspires you.
So why not make your own? You don't need to spend loads of money, and you can come up with some fantastic creations.
How?
Make your own fun, spooky, or colourful t-shirts or decorate some old clothes you might want to brighten up and wear.
Grab some fabric paint sticks from Little Brian, and some plain shirts or t-shirts, and let loose and create something unique and fun.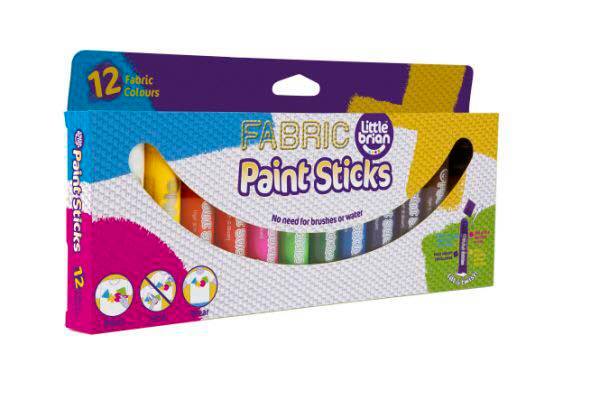 A fun, clean and convenient way to paint machine washable fabrics. Paint sticks are used just like glue sticks and allow vivid colours to be transferred directly onto fabric. Seal design by using an Iron or hair dryer on the reverse side of the fabric. Once fixed, fabric is suitable for washing up to 40'c. Suitable for use on machine washable fabrics and silk. Includes 12 vibrant colours. For ages 3 years and over.
Fabric painting for me has always meant mess, so these crayon type sticks are brilliant for getting creative without the getting messy bit and you can have lots of fun making exactly what you want and once you are happy with your creations you can iron them or use a hair dryer to seal your designs and then you have a unique and fun item to wear.
You could decorate t-shirts, shirt, hats, or anything fabric you want to.
We had a lot of fun decorating t-shirts and letting our imaginations and creativity loose. Because these paints are not messy and are easy to use, they are also mum friendly, because there's no mess or stress with clearing up.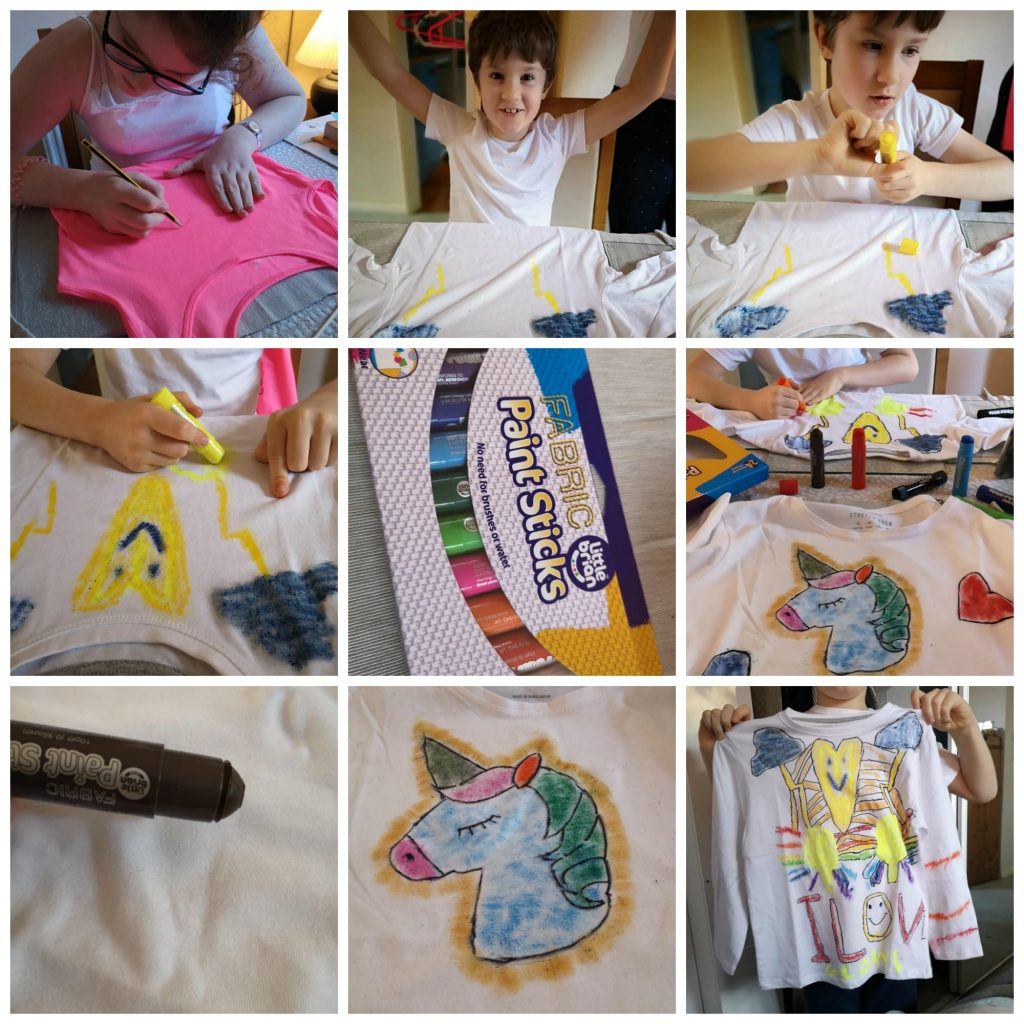 As you can see we certainly had a lot of fun and our t shirts are colourful.
There is so much scope for imagination and these would make a fantastic Christmas stocking gift, too, if you are looking for something for a creative child.
They are easy to use, and really aren't messy, and the colour isn't "wet" so it doesn't smudge or get everywhere, so there is very little to worry about. The only thing you do need to do is make sure your fabric is stretched tight and smooth, to make the sticks colour the surface effectively so if a younger child is using these, they may need a little extra help with this, but they to produce pleasing results.
You can pick them up in Tesco, and other retailers and they last a long time and you will get a lot of use from them, beyond Halloween!
So, if you haven't sorted out your costume or have no idea what you are going to wear then why not grab some of these and a t shirt and get to painting something fun, creative and you can be as spooky or as colourful as you want…