*This is a review post. We were kindly sent an item to review and share about*
I am always on the look out for interesting items to brighten up our home, and add little touches of colour or interest. I don't do fussy or too much clutter but I do like having wall art that is interesting, that gives a room a finishing touch, or a focus point.
I recently realised we had a blank wall, in our dining room area, which we also use for homeschool work, and where my work desk is. I re arranged a lot of photos and prints to other parts of the house, and then it dawned on me that I had left a blank and boring wall where I had removed pictures from.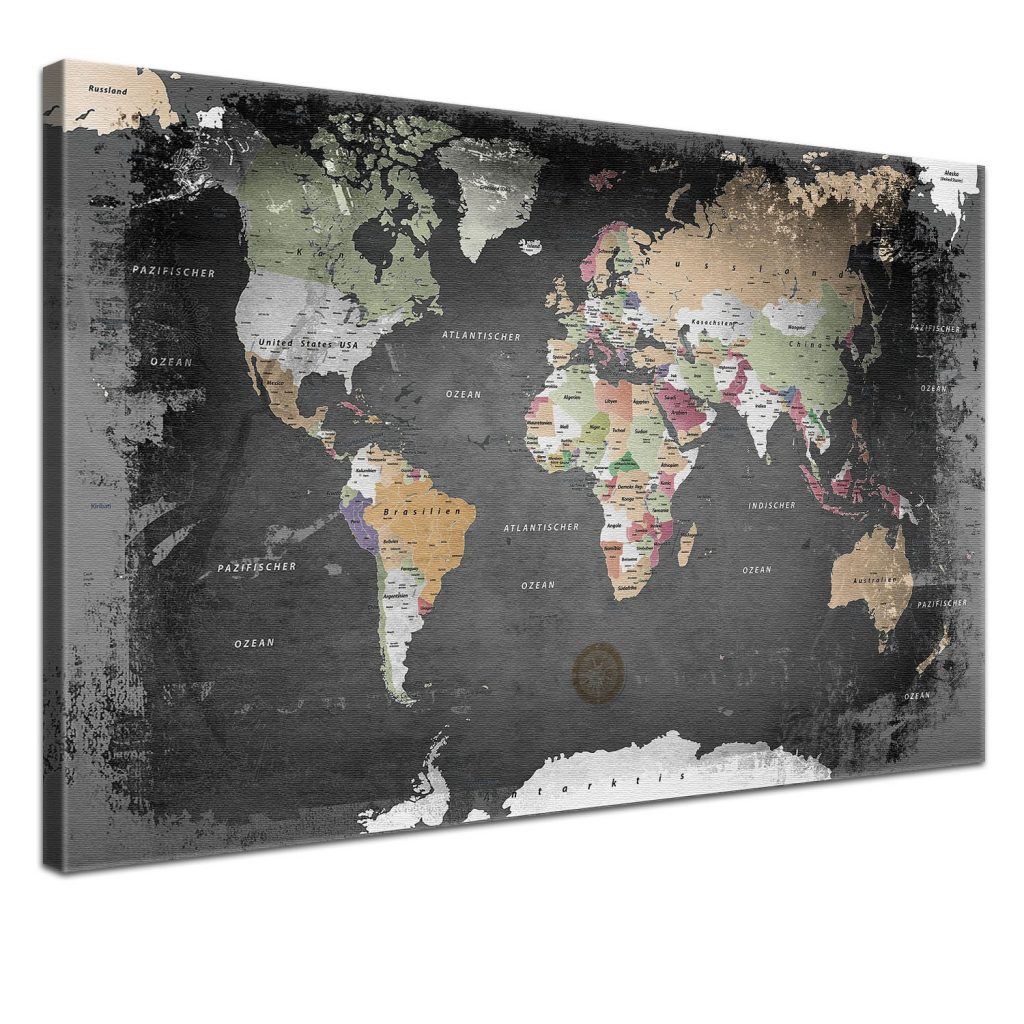 So, this lovely map of the world print from LanaKK  is just what I was looking for. They are a fantastic site with a wide range of interior décor and art work, to suit all tastes and I had a fun hour browsing before I finally managed to choose something that I thought would work for us. It was quite hard, because they do really have some lovely items that can fit into whatever budget you are working within.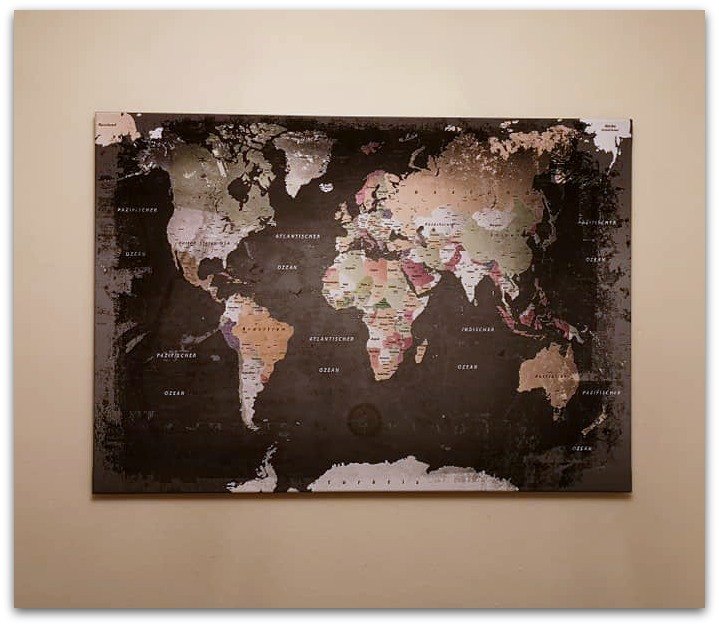 I wanted something that wasn't just a pretty picture but would fit in with the use of the room. Something colourful but also interesting and possibly even a focal point.
So we have a map of the world, which is always a point of interest, and good for discussion. You will note that the language on the map is in German. That's deliberate. We are starting some basic German lessons in September so I thought that having something in German would be a good starting point.
I love the colour of this map, but it does come in other themes and colours and sizes, so you can make it more personal to your room and where you want it to fit.
The detail in the map is great too, it's a well made and excellent quality printwork.
It's excellent quality and came well packaged and customer services and delivery were efficient.
The only problem now is that I think I have other bits of the house, that need some fresh new inspiration and décor, and there are a few things I have spotted on my wish list. It's my birthday next month, I am sure I can persuade the husband that I really need to invest in a couple more pictures, can't I?