*This is a review post. We were kindly sent some items to create a recipe with*
When the husband and I first got together, almost 21 years ago, I learned pretty quickly, that I would have to adapt life around his food allergies. Back then there was very little in the way of nice food for people who have food allergies or intolerances and it was not easy. Basics were ok, but treating him to something like a nice dessert was hard. Thankfully we have moved on a lot and well known companies like Ciao Gusto are very much on board with catering to people who want to enjoy food but have food allergies.
They have a really good range of products available at Ocado, and I have to say it was quite hard to choose because they really have made an effort to provide some delicious Italian products to cater for allergies.
I wanted to make him a dessert, and decided to with an ice cream sundae style option, as a special treat.
He loves ice cream, and has a proper sweet tooth, so I enjoy creating desserts and puddings he can safely eat.
I chose a soya based ice cream, that looked delicious as the base, and then decided to add some zing to it with some cherries in sauce. Their Valsoia and Fabbri range are perfect for this.
Cherries make a delicious sauce on ice cream and are one of his favourites, and I will admit that I rather liked the jar they come in too, so that was another reason.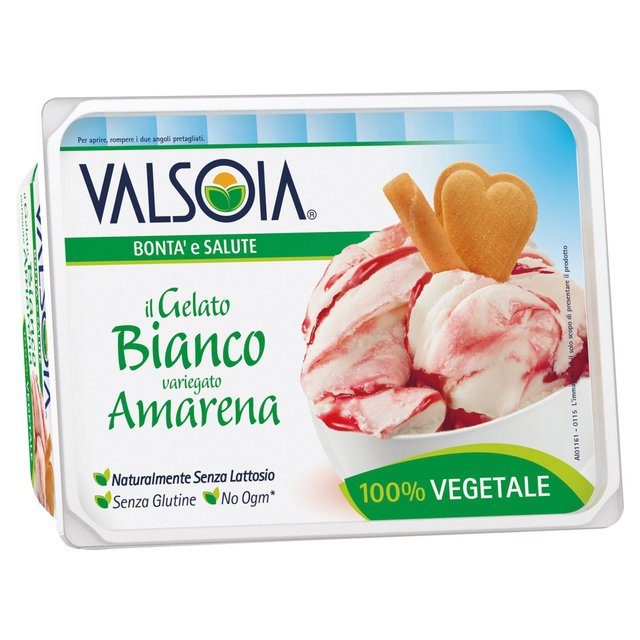 This ice cream on it's own is delicious and creamy but works beautifully in a sundae style dessert. Price wise when compared to other ranges of dairy free ice cream, it's competitive, and the whole family approved of it when it was tasted tested.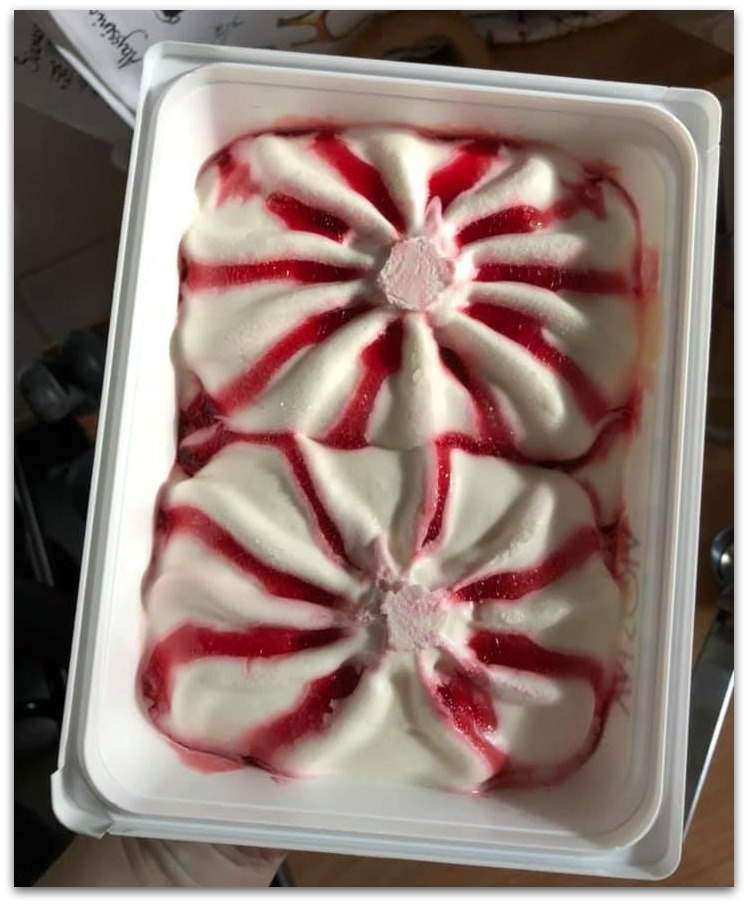 To be honest, I was tempted to hide in the kitchen, and eat this on my own, but I don't think I would have got away with it.
I also made a very simple chocolate sauce, to drizzle over the sundae, and we always have a can of dairy free squirty cream in the fridge (for emergency hot chocolate and dessert situations, we like to be prepared) so it's actually very simple to put together a sundae.
You do need tall glasses or sundae glasses for this, to make it work, because you need the ice cream to sit just so, so you can drizzle the cherries and sauce into it, to sit in between layers, but you could just use a bowl, if you aren't aiming for the "look" but want all the delicious taste.
You need:
Sundae or tall glasses
Dairy free ice cream
Cherries in sauce
200g of dark chocolate, melted.
Squirty cream
Take one scoop of  ice cream and put it in your sundae glass, then add a few cherries and sauce, and a drizzle of chocolate. Repeat, I managed three scoops in our glasses. You need to leave about half an inch for your cream and last drizzle of chocolate.
Then squirt your cream, or if you don't want to use cream, you can just do one more scoop of ice cream. Drizzle some more chocolate on top.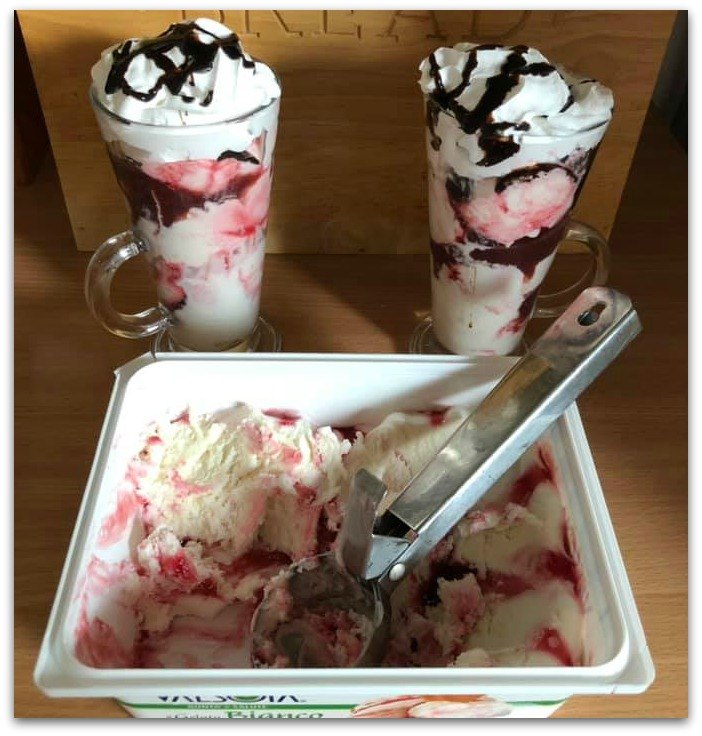 Serve, with long spoons. 

You will not be disappointed and you can see by his face that the husband thoroughly enjoyed his dairy free treat. He asked for second helpings, I may have had to hide the remaining ice cream right at the back of the freezer for another day!
Definitely a vast improvement on what I used to be able to buy to make a treat for him, Ciao Gusto definitely make it a lot easier all round.