Project 365. A photo a day, every day of the year.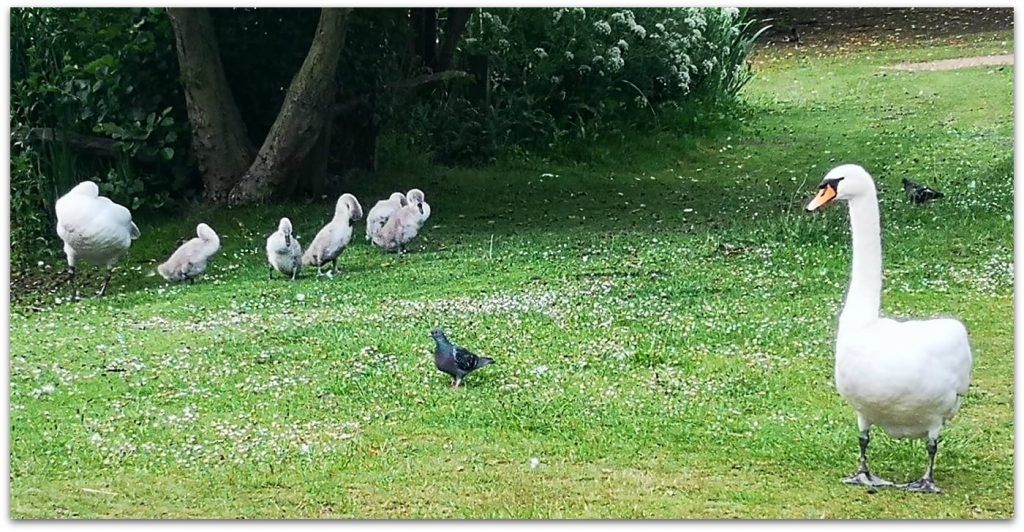 This is a very grainy photo because Daddy swan was getting pretty tetchy the closer I got to his babies, but we are really chuffed and impressed that the swans on our local pond have hatched 6 cygnets. That's a big brood. We have been keeping an eye on them to see how they did this year. You can only see 5 here because the other one was being naughty and not listening to his parents and swimming away.
That's a lot of mouths to feed.