*This is a review post. We were kindly sent a garden item from Von Haus to review and share about*
Our garden has been a bit neglected with life throwing things at us, in the past few months, and then the husband getting ill, and not able to do much to keep it tidy but now the weather is warmer and things are growing fast and furiously, we need to get into the garden and make it tidy for the summer and before the weeds and some of the plants start to take over.
Good garden tools are essential and can make a huge difference to the effort and work you need to put in. Whilst some garden work is manual and needs effort, there are some bits like cutting the grass and hedge trimming that need the right tools and a bit of power to get the job done.
We have some hedges in our garden that really need tidying up and getting back into shape, and this rather scary looking hedge trimmer from Von Haus is just what we need for the job.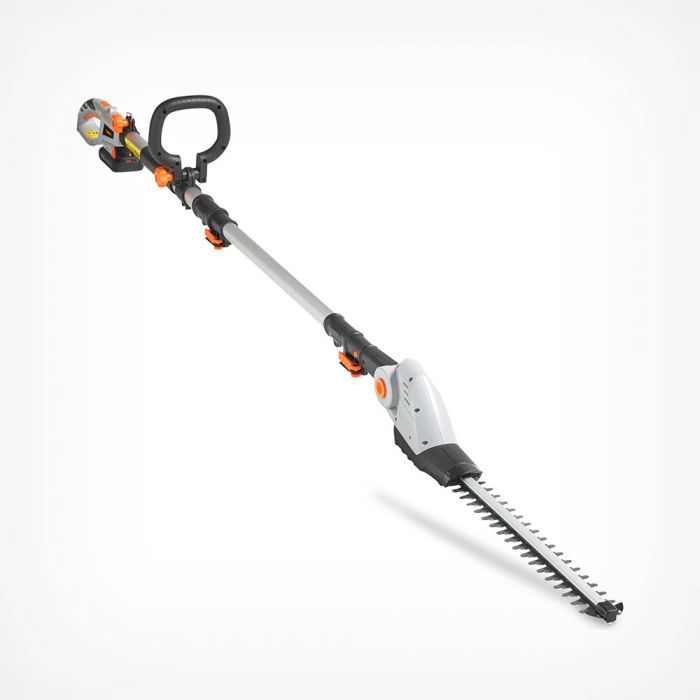 It isn't as scary as it looks though but it is powerful enough to get even the most intimidating hedges trimmed down to size.
45cm dual-action laser cut blades operate a fast cutting action, easily slicing through branches and twigs up to 14mm thick
Choose a rotational position across a -45 – 90° spectrum for precise horizontal and vertical cutting
Telescopic pole extends to 2.44m yet remains lightweight at 3.8kg 
Two-stage safety trigger to prevent accidental operation.
Features a soft grip handle and shoulder strap for comfort 
Fully compatible with all other products in the VonHaus 20V Max Lithium-ion G Range
This is perfect if you have larger hedges or leylandii to trim or bushes that are hard to reach. It takes so much of the effort out and does a fantastically efficient job of tidying up and it's incredibly easy to set up and use. It's lightweight and whilst it might look a bit scary, it really isn't. It's not too noisy either.
The husband was very impressed and says it's a fantastic tool to get hedges tidied up and under control.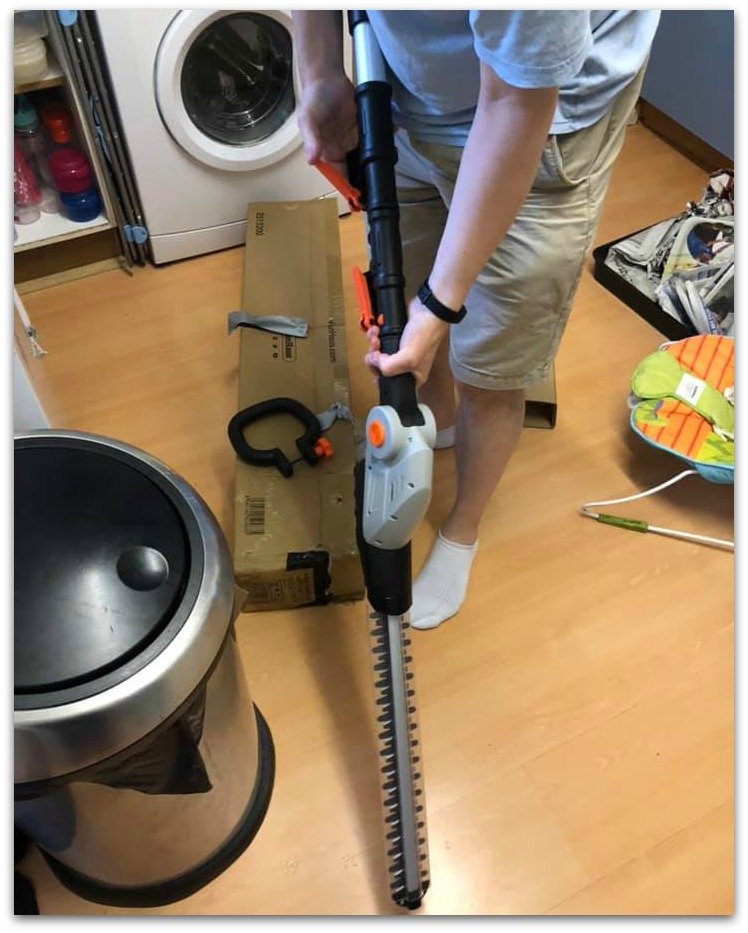 We have some pretty tough bushes and hedges in our garden, and now he's a man armed with the right machinery to tackle them and he's not afraid to use it…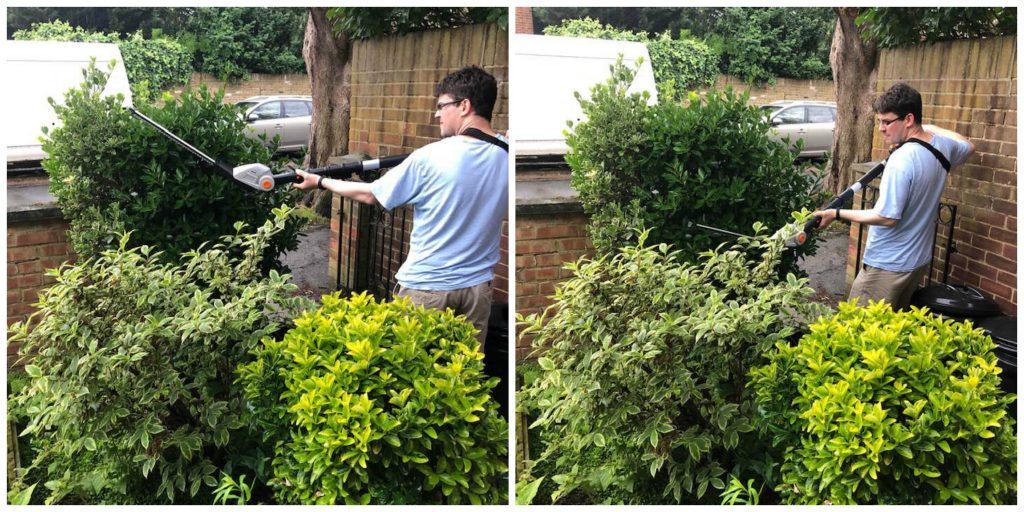 If you have hedges or tough bushes in your garden, then this is definitely a tool worth investing in, and it compares very well budget-wise for the power and lightness you get with this trimmer.
No more bushes taking over our garden and our hedges will look neat and tidy this summer. That makes the husband happy, he hates it when the garden is untidy. I hate it too, but it's his job, now he has a great tool to get it done!