When we go to France, one of the things we love is the cheeses we can buy and eat. France is famous for it's cheese and this baked cheese recipe can be made with a traditional French brie or you can use a goats brie/chèvre style cheese as long as it has a firm skin. The cheeses below are what I buy from the French supermarket we shop at, but you can get similar here in the UK too.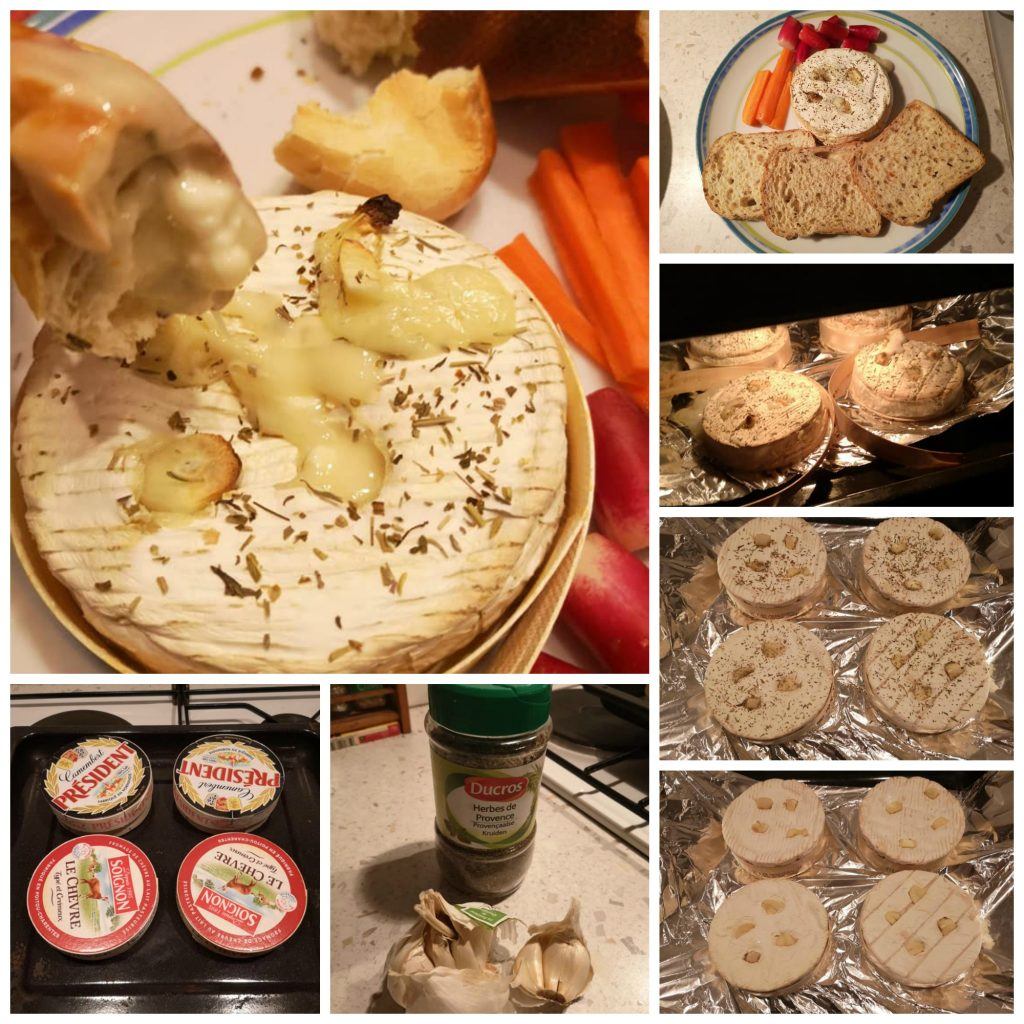 It's very easy, and makes a great meal, in itself, or a starter to share. You can have whatever you like to dip in the cheese, we opt for crusty bread, and gluten free bread, and various veggies and bits to dip.
How to bake cheese:
You need a cheese that comes in a wooden box style container. If you can't get one in that kind of container, you can just wrap it in foil to bake it. We use garlic and French herbs. Take the cheese out of the fridge for half an hour before you start to prep it, to allow it to come to room temperature. It works better if you do this.
Take the lid off the cheese.
Poke some freshly peeled garlic cloves into the top of the cheese, and sprinkle with herbs.
Place the containers on a baking tray, lined with foil.
Bake for 15-20 mins at 180 degrees.
Serve with whatever you fancy dipping in.
My kids love this, and for them it's a huge treat.
The husband and boy cannot eat cows milk products but can eat goats cheese, so we opt for that for them.