Valentine's Day is about to loom, and easy gluten and dairy free Valentine's Day cookie recipe is useful for making heart cookies to decorate and enjoy and for all sorts of basic cookie recipes too, if you are looking for something fun to do with the kids for Valentine's Day. You can of course use the recipe for other reasons to make cookies too.
I converted a normal recipe using gluten free flour and dairy free spread. You can make this using normal flour and butter too.
You will need:
270g of gluten free plain flour
115g of caster sugar
210g of dairy free spread (vitalite or pure spread work well for this, and don't need to be softened)
1tsp of vanilla extract
Heat your oven to 180 degrees, and line two large baking trays with baking paper.
Cream the vanilla extract, spread and sugar together with a hand mixer, or blender. Then add half the flour, mix it in, then add the remaining flour. The dough will start to come together.
Dump it onto a clean surface and use your hands to make it form together.
At this point you can actually just roll it out and cut your shapes out but it also works well if you wrap it in cling film and pop it in the fridge for half an hour.
Lightly flour a surface and roll the dough out to about 1cm thickness. Then using whatever cutter shapes you want, cut your cookie shapes.
Place them on your baking tray.
You can then re roll the dough and make more. This recipe makes approximately 12 cookies, depending on the size of your cutters.
Bake in the oven for 6-8 minutes. They will just be turning golden and will feel slightly soft to touch still but they are done! Take them out of the oven and allow to cool. They will firm up, and be crisp.
Then you can decorate them. These are perfect for kids to help make.
I use this recipe at our toddler groups when we need to decorate cookies but I want to make sure we are providing for those with allergies but they work well even if you don't have a gluten or dairy allergy.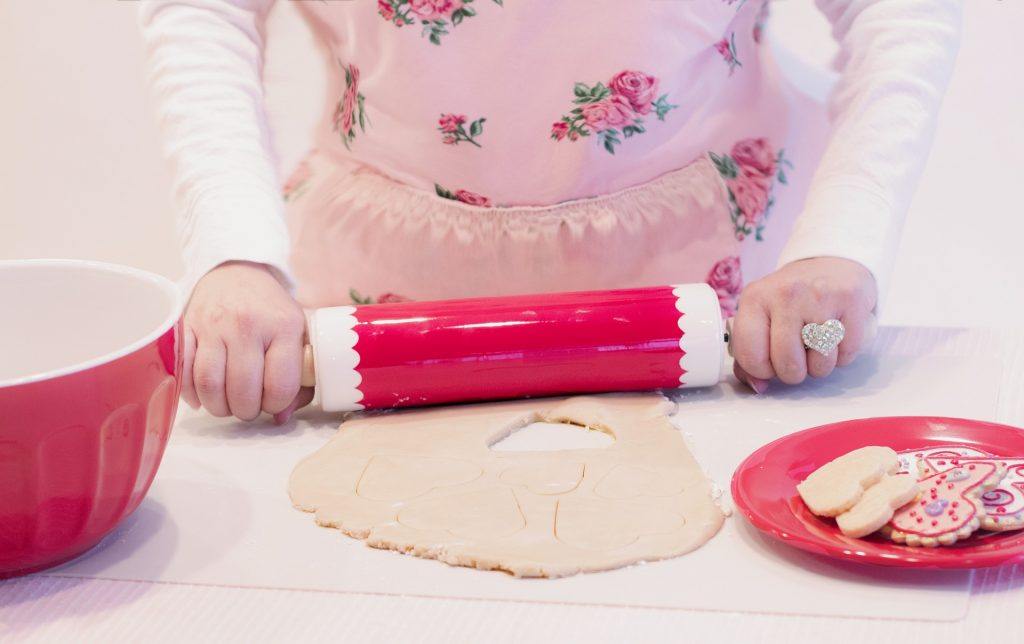 This lemon cookie also works really well if you want something with some zing and zest…