*This is a review post. We were kindly sent a fabulous towel to review by Tesalate*
Summer is coming, or you might be lucky and it's already here. Whether you are planning on going abroad for a holiday or making plans for a staycation at home you need to be ready and organised. You might be planning to get onto the beach and be there as much as possible, or you might be staying local because you have access to some of the great outdoor pools that are around the UK, or you may be staying somewhere with water activities to keep you and your family busy.
You might be packing and planning or you may just be making lists to get ready to pack and plan. If you are like us, you might have a long list, of things you need, things to buy, things to pack and things to do.
On your list you need beach towels. Even if you are not going to the beach, but are planning to be sunbathing by the side of a pool, or going somewhere where there is water, then you need good quality, quick drying towels that are cosy, stylish but also practical.
Tesalate makes beautiful beach sand-free towels that are perfect for any vacation or staycation, and are both practical and eye catching too.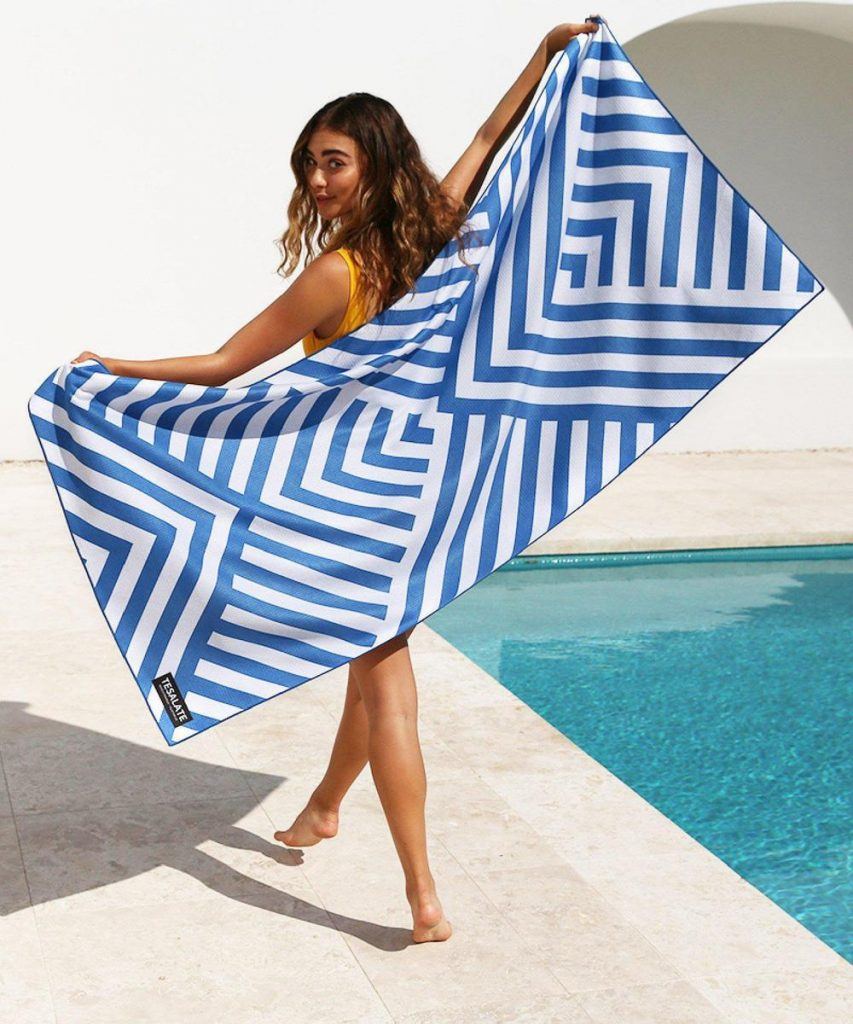 Tesalate say:
Our exclusive AbsorbLite™ fabric has been specifically engineered to create a towel that makes your beach days more awesome than before.
Sand free. Leave the beach at the beach.
Full sized beach towel: 160cm x 80cm / 63 x 31 inches.
Ultra absorbent; over 1 litre of water.
Rapid-drying. Half the time of a regular beach towel.
Compact when rolled. Fits in your bag.
Sounds good and we can vouch for them. We have used their towels on the beach, and at a waterpark and by the pool for the summer. They look stunning, and their sand free tech makes them easy to use and practical. You don't take the beach home with you and they really do dry fast and can be packed up very compactly. They feel soft and comfortable and they are big enough to dry off an adult and work for kids too.
We love them, and highly recommend them, and if you are planning for your summer and it involves beaches, pools, water or anywhere a beach towel needs to be then we think you need to get your hands on one.