Butterflies are fascinating and one of the very many insects that we have studied and observed as part of homeschool learning and nature life that we enjoy. We see a variety in our garden and are fortunate to live in an area where there are a number of different types. We are aware that butterflies do need to be protected and encouraged in these changing climate times though, so we try to grow butterfly-friendly flowers and plants in our garden and not to use pesticides that might harm them.
My children love learning about nature and are very curious and interested in all sorts of things animal and plant-related. It's something I encourage and the reason why we have pets, some unusual, and some more normal.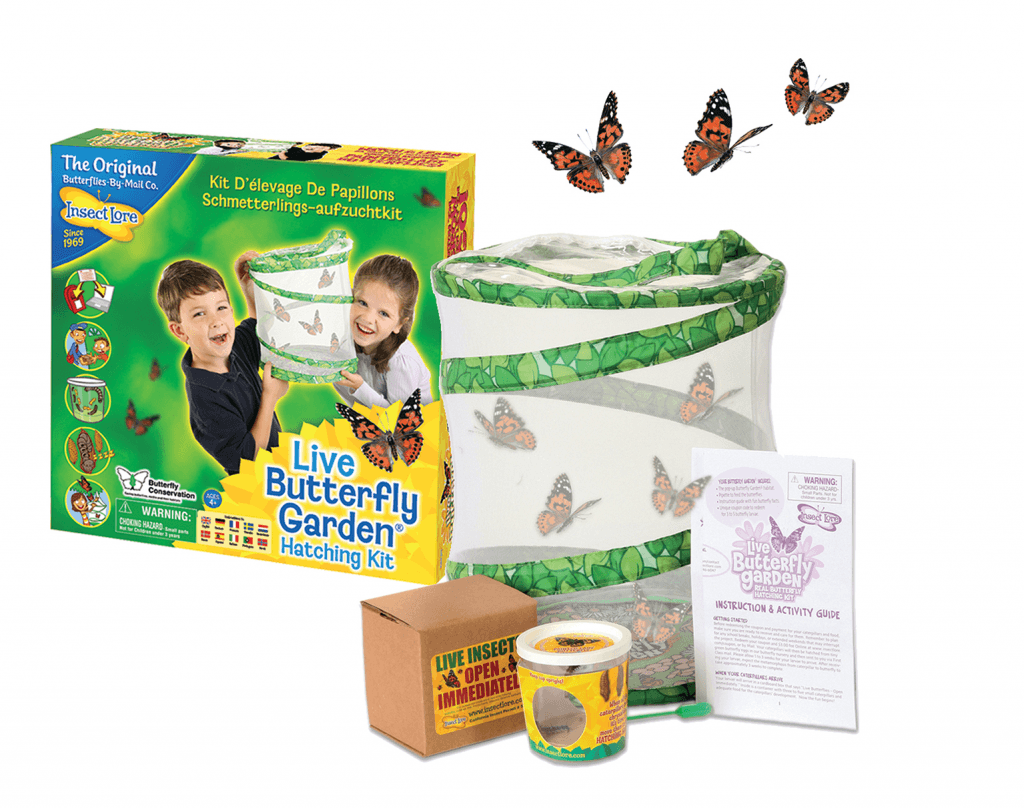 We love our butterfly hatching kid watching some caterpillars grow, pupate and hatch, and then release them. I thought that they (and me) would enjoy the whole process and it was fascinating and educational too.
We had a special kit from Insect Lore and we set it up, watched the caterpillars get fat, then start to pupate or turn into a chrysalis then slowly hatch into beautiful butterflies, Painted Ladies to be exact. We had five caterpillars and it was amazing to watch them appear.
We released them into our garden, and they fluttered about for a little bit then flew away. We are waiting for our next batch of caterpillars to arrive so we can start all over again.
The kits are brilliant and have everything you and the caterpillars need to grow and we love butterflies. You could use this as a learning resource, just for fun, or more importantly to improve the local butterfly population where you live.
We are delighted to say we have a kit and voucher to giveaway to one lucky winner on the blog. All you have to do is comment below and tell us what your favourite British butterfly is and enter by clicking on the link below. One winner will be chosen on the 30th of June and contacted to organise receipt of their prize. Please see the terms and conditions in the link and our GDPR policy for how we store and manage data. 
Insect Lore Butterfly kit RRP £20
Good luck. Butterflies are amazing, we think everyone should be able to enjoy them.
What's your favourite butterfly?