*We were kindly sent some Laser Pegs products to try, to share for this blog post, all thoughts are our own*
We love building, learning and exploring, through play. As a home educating parent I am always on the look out for toys or games that encourage imagination use but also creativity.
Laser Pegs are a brilliant set of building bricks that you can use to create and build objects but with the added bonus that they light up and bring your creation to life.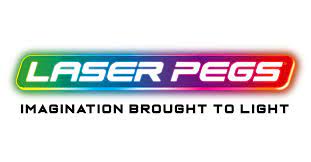 "Laser Pegs is the first light up construction system that combines the traditional construction play pattern with the cool element of light. The Laser Pegs® pieces enhance the play of other brick-building products to spark imagination and teach children engineering concepts to encourage a more hands-on approach to tasks. With so many options this set encourages creativity for one build or an entire world of laser pegs. If you can imagine it you can build it, with Laser Pegs it's your imagination… light it up! Once connected to a power base, each Laser Pegs® shape feeds the next, to illuminate an enclosed LED so that these incredible structures light up as you build"
They are brilliant sets that are compatible with other building blocks, that allow you to create shapes and objects and you can then activate the light up feature, for constant light, or different kinds of flashing styles. Eye catching and just that bit more fun.
I love kit like this because it keeps kids busy, occupied and it challenges their brains and also encourages manual dexterity. You can follow the instructions if you have a piece of kit designed to come out as a particular thing (in our case you will see some racing cars) or you can make your own creations and add the light sources too. There are endless ways to make and expand with them.
They come with full instructions and everything you need to build, and whilst they are battery operated they have a smart technology that means the battery will dim itself after a period of time to conserve energy and last longer. The battery also comes with the kit, so you don't have to get those. Super handy and practical and definitely a tick of approval from the parents on that one.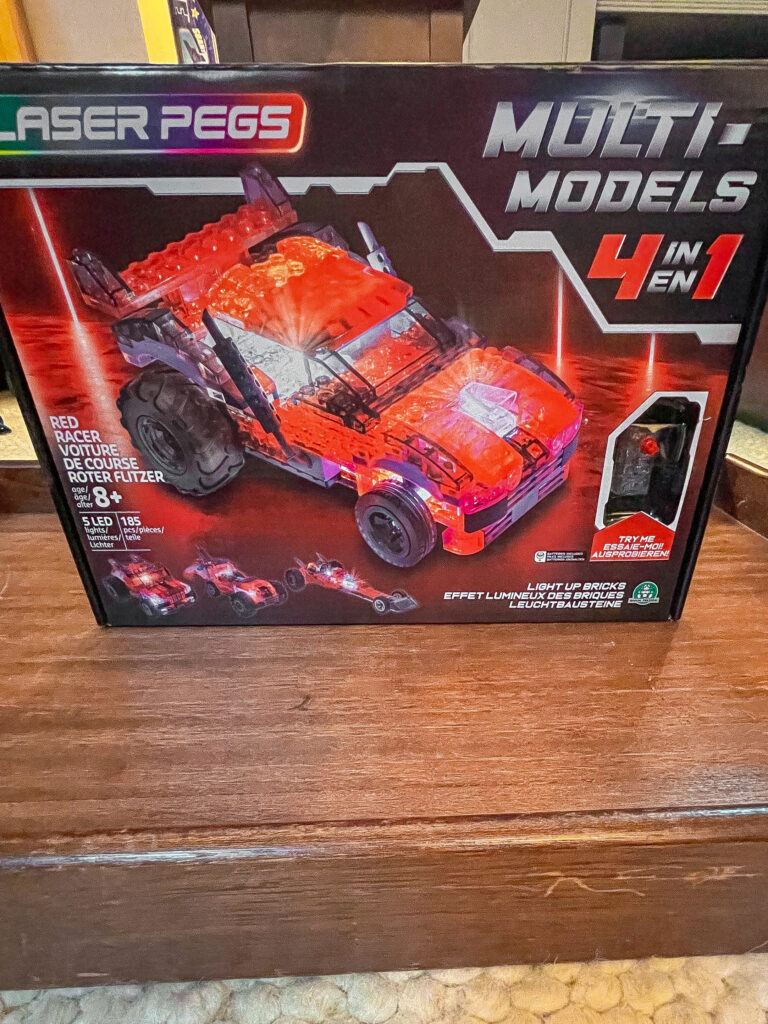 I would say these are a medium to harder level of difficulty to put together, so are the perfect activity for my almost 12 year old to do alone. Younger kids would need some help with these but they are brilliant for anyone who loves building with this style of block.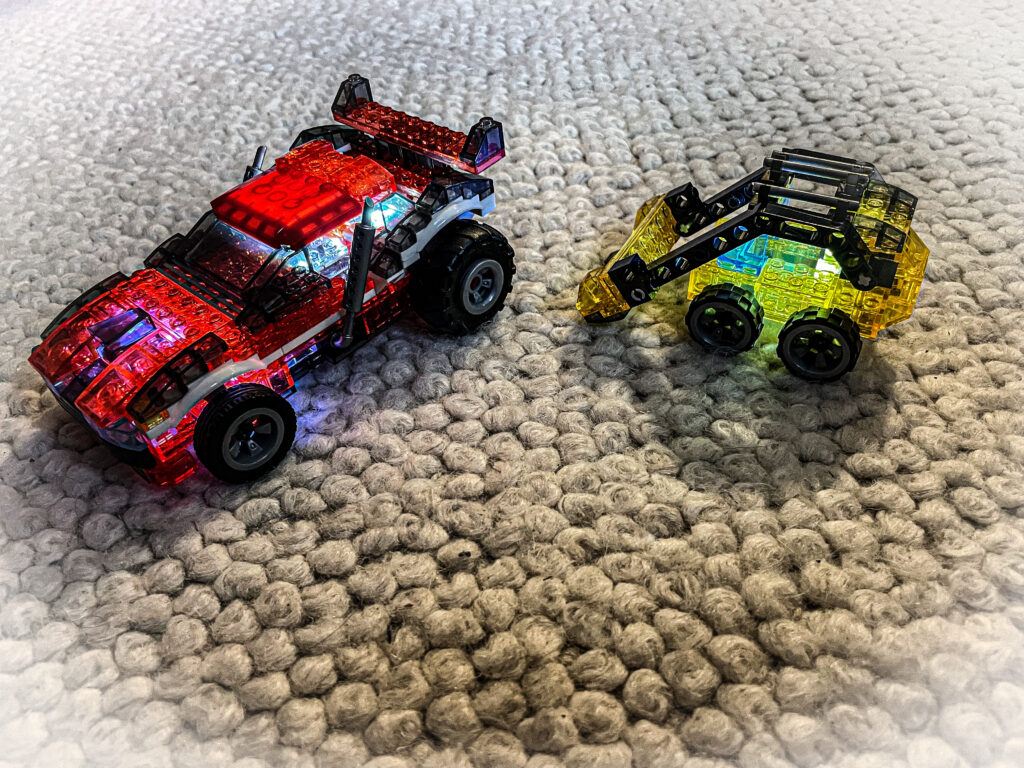 The finished projects. You can see how my son put them together on our Instagram too to give you an idea of the construction and creativity process and the full light effect when they are finished and in action.
These are available at Smyths Toys and other retailers too. They would make a great gift for Christmas or a birthday and could also be used for STEM learning too, as a learning resource.
Definately worth checking out and kid and parent approved.