This is a partnership sponsored post with Wicked Uncle, sharing what we hope are some magical gift ideas for unicorn lovers.
If you have a unicorn lover in your life or you are a big fan, then we have some good news. Wicked Uncle has a magical section sharing gift ideas just for you. You can be impatient and go and click here (you know you want to!) then come back and see what we personally think make perfect gifts for any unicorn lover.
Unicorns are magical, mystical and famous in folklore. Featured in movies, stories, plays and legend. I think for me, they represent something mysterious, powerful and beautiful. Do I think they really exist? That I am not going to say. But I do think you can have fun with your love of them, or treat someone else.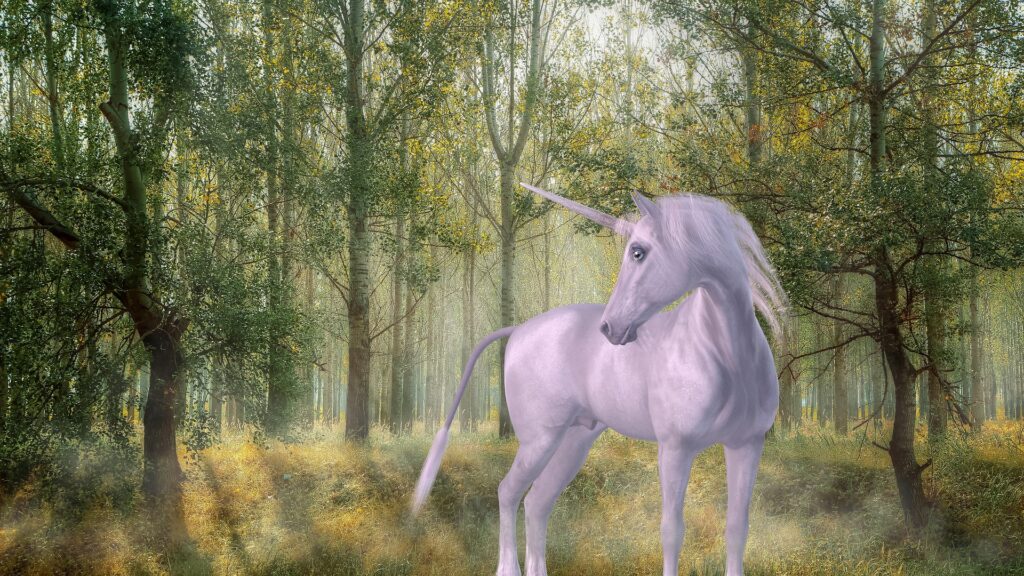 Perhaps loving unicorns is childish, or perhaps it just brings out the magic of childhood in us. I don't think either is a bad thing. I think because unicorns resemble goodness and hope they make people feel happy. So why not indulge that a little?
if you are choosing something for a child who loves unicorns then we have some fun things in mind. There are many unicorn themed items to choose from but we have chosen our favourites for you, for both the young and the young at heart.
This gorgeous bath set to add sparkle: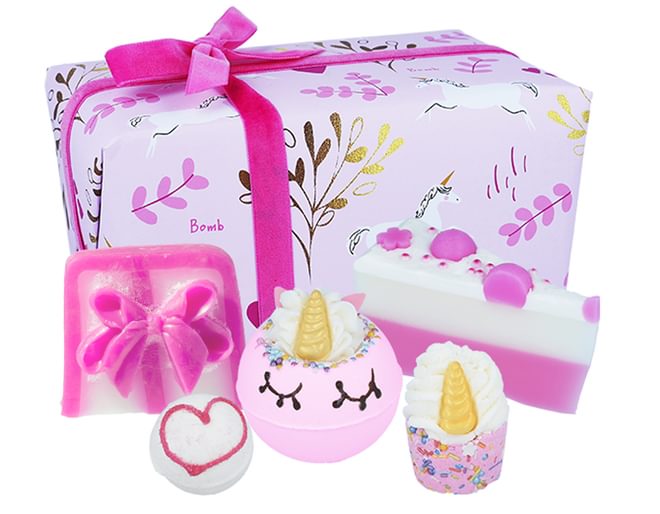 Who doesn't love bathbombs and gorgeous smelling bath products? A lovely birthday or special treat gift.
I also love the idea of this beautiful charm bracelet making kit, perfect for a party or sleepover activity with friends or to make gifts for your friends. It comes with everything you need, including beautiful charms so you can make a unicorn themed bracelet to treasure.
If you want to appeal to the slighlty naughty sense of humour most children have (and adults, too, I would say) then why not add some rainbow coloured unicorn poo to the mix?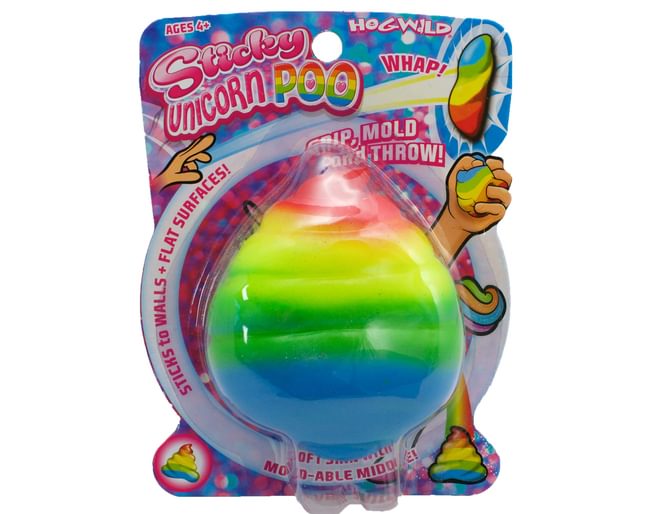 Very tactile, this popular toy has a sticky surface with a mouldable middle and is incredibly squishy. Great fun to throw as it reassuringly splats and sticks to any flat surface, like walls, windows and doors. When dirty, simply rinse with warm water and wipe dry to restore the sticky factor. Very satisfying to play with – this magical poo from unicorns has been never seen before, legendary!
I mean, rainbow coloured, tactile unicorn poop? What's not to love?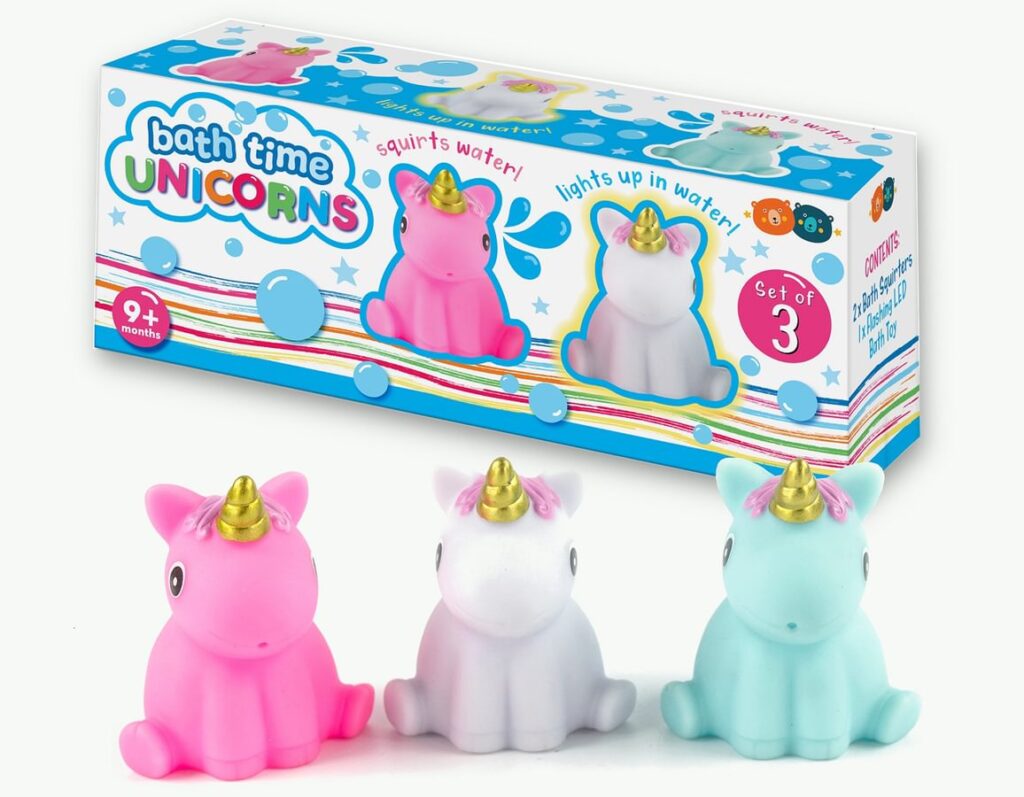 These cute little water squirters are a fun bath time or water play idea too, and great as a party bag filler or stocking filler idea.
I am the proud owner of this unicorn pupped myself, and can attest that it is adorable and that the children at my toddler group love it, when we do singing time and she appears. hand puppets make a great imaginary play toy idea and this one is a good price and good quality too, but still magical…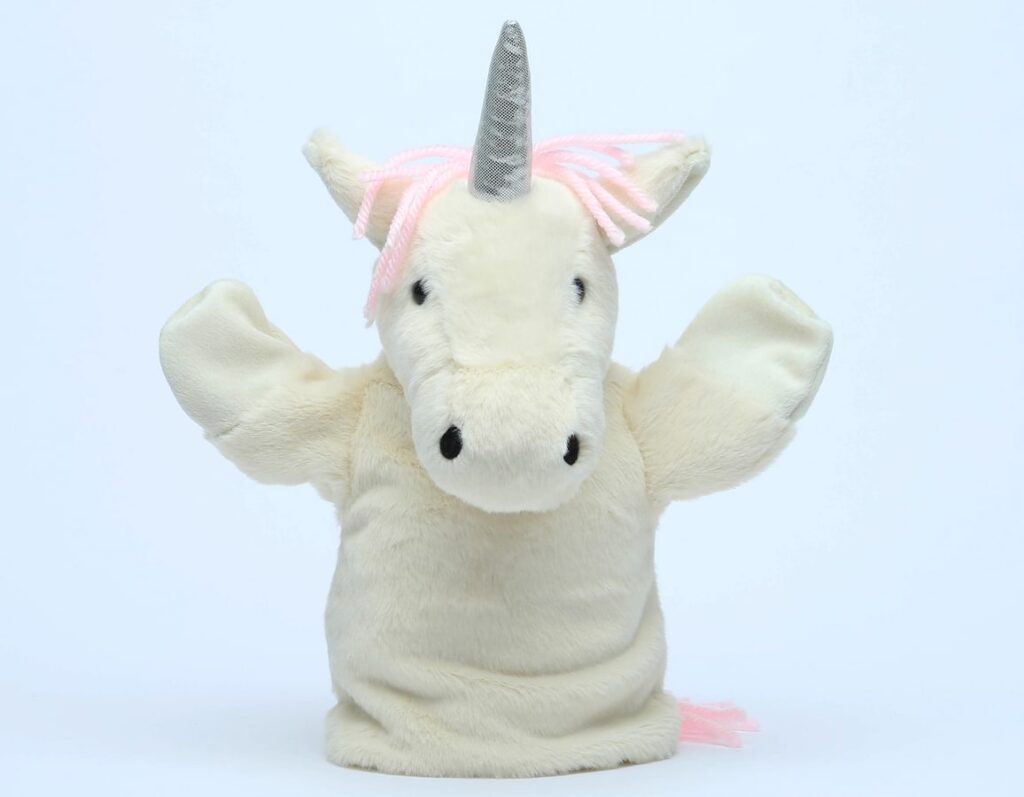 If you are, like me a grown up unicorn lover, there are some ideas for you too, it's not just all for kids. But these ideas also might appeal to a teenage unicorn fan too, so do bear that in mind.
I love, love this umbrella, and the fact that it colour changes is just a bonus. Try to resist putting it up when it's not raining, just to show it off…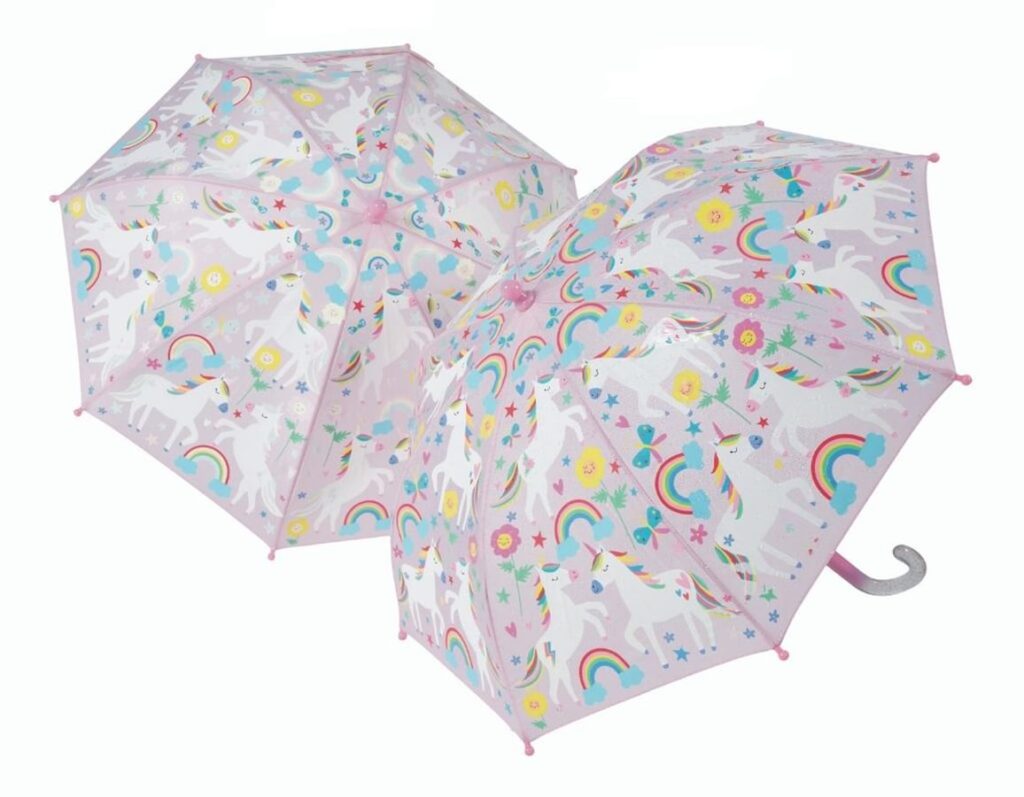 How could you be sad in the rain with this over your head?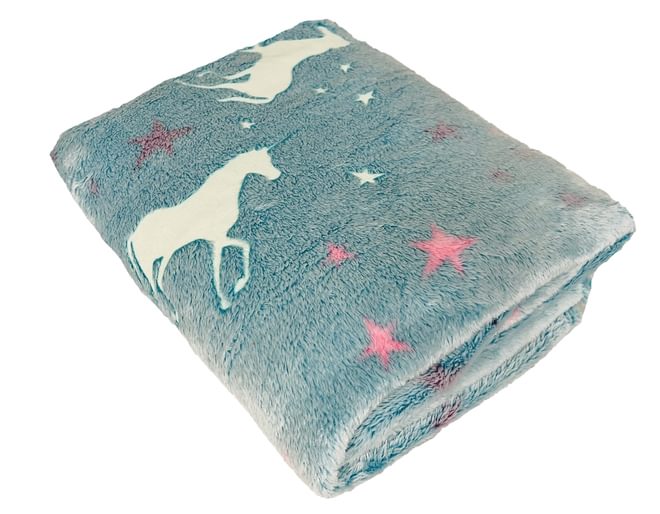 This super snuggly blanket, adorend with unicorns, is perfect for bedtime, or for keeping cosy and great for all ages, and a lovely gift for someone too. It's also very reasonably priced and great quality too. Cuddle up watching your favourite movie under it?
I know we did unicorn poo already but these bath bombs are still a lot of fun and great for an older child or an adult with a sense of humour.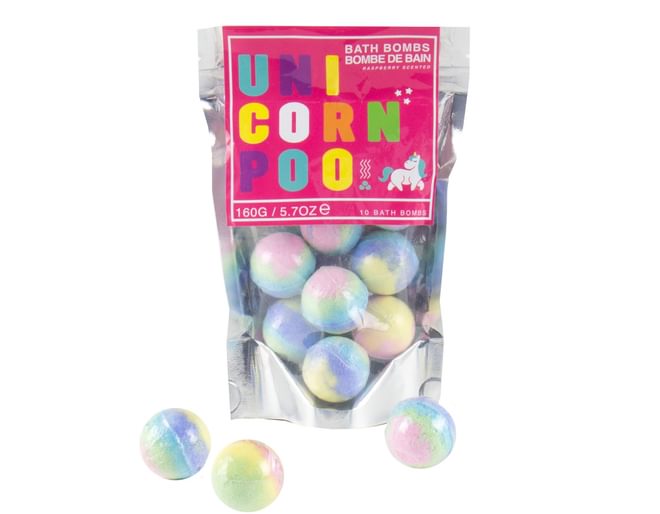 Always fun to add some colour and fizz to your bath, however old you are, if you still belivee in unicorns.
I also love these hand warmer gloves. I recently became a fan of this style, and the unicorn theme makes them fun as well as being cosy and practical (I hate full finger gloves, even in UK winters) and these would make a fun gift or a practical one too. Keep warm but also show you still have a sense of fun? They are one size fit too, which is handy (sorry, couldn't help that one!)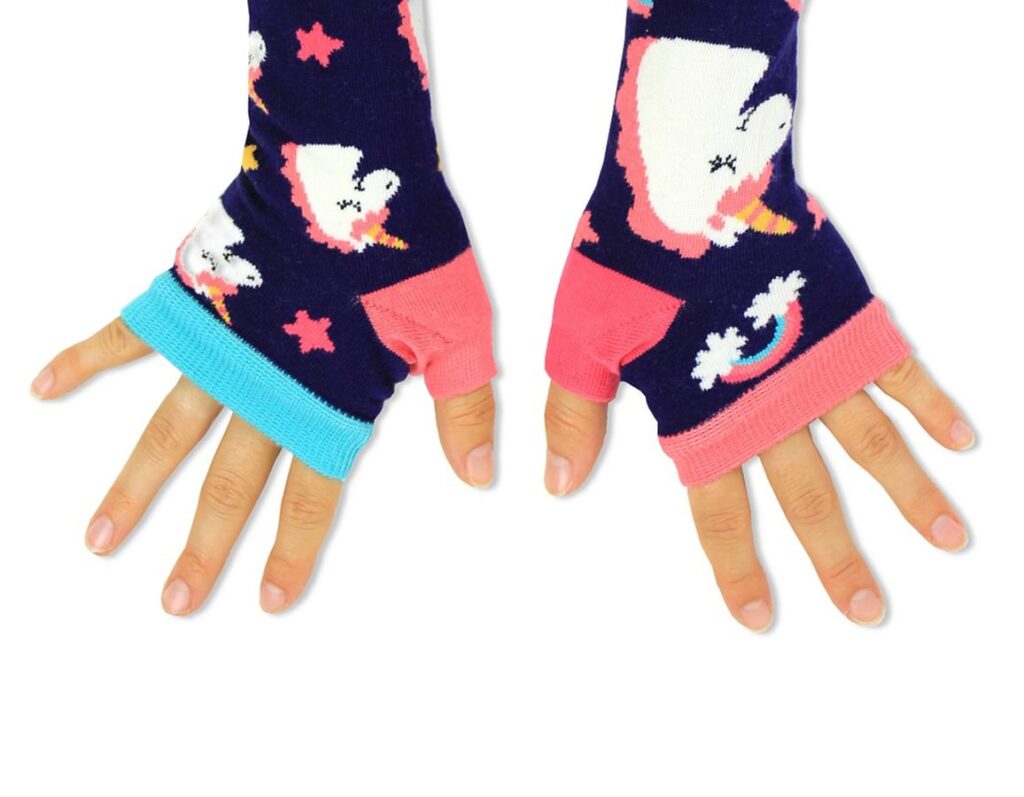 To be honest, I could make this blog post go on for far too long with all the goodies you can find on Wicked Uncle, in a unicorn theme, so for now, I will stop, you will need to go and have a look for yourself, I think the only problem you might have is not wanting to choose them all.
Wicked Uncle are brilliant for small or large gifts, birthday and Christmas ideas, or just a special treat and they make shopping for kids super easy, although you can still shop there as a grown up too.
We hope that our little selection has been helpful.