I am VERY fussy about jeans. My body, ahem, is not the shape it used to be, after two babies and weight loss and gain, and I find it hard to find trousers and jeans that fit well and look nice and don't make my bottom look enormous 😉 Sadly, the photos I had LSH take of me wearing them, didn't come out, well enough, but I wanted to share how much I like them, as finding a pair of jeans that work, and look good, that won't go completely out of fashion within five minutes of buying them is a hard task for me.
Over the summer, I wanted to wear something nicer and lighter than my usual regulation black and break away from my combat pants/casual trousers look, and I wanted something slightly smarter to wear occasionally. Time for some new jeans!
These jeans, are my answer. Not only are they pink, my favourite colour and a total break away from black, but they are incredibly comfortable, and forgiving when you might not have a sleek size 8 model figure. They fit nicely, and they have some really nice detailing, on the pockets. A little bit of pretty bling, but not too much.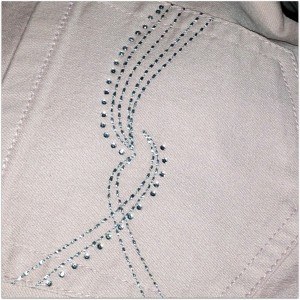 They are well made, and even little things like the zip working well, and the general fit of them is impressive. They have washed well, and still manage to look in good condition, after a few washes, which is always a winner for me. I don't iron my jeans, (I don't iron, full stop) so it's nice to be able to pull them out of the clean laundry pile and go, and not have to worry about whether I need to make sure they look ironed. I have worn them for smart casual occasions, and also for running around at work, they are perfect and multi-purpose.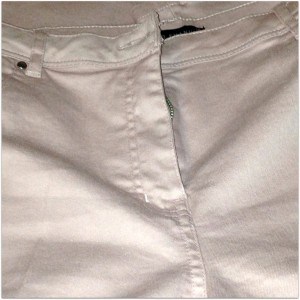 I am generally not a person who likes actually going out shopping, I prefer to order online and try clothes on, in the more forgiving comfort of my own home, with my own bedroom mirror, and decide what works for me. I have to say, I really do love these very versatile, and comfortable jeans, and have had a few compliments on them, too. Perfect jeans are possible to find, it seems!
*these jeans were sent to me as a gift for review, all words and opinions are my own*