I was kindly sent an item to review, to share how to finish an outfit with colour. 
I am not a terribly trendy person. I have done the fashion of the '80's and '90's when they came round the first time, (now I am showing my age, seriously!) and whilst some of it was fun, as I not quite so young as I was, I don't feel I want to wear stuff that I wore 20 years ago,  but I still want to not look frumpy Mum, I prefer classic looks and pieces that I can wear often, but that don't date, and also can be worn in many situations. When in doubt, bright, simple and classic works. To me, classic clothing is pieces that you can wear and feel comfortable in, but look smart, and well dressed, and not too formal, but also can dress them up to be more formal if needed. Classic means things that will last more than a season, that can be worn time and again, and go with most things and "age" well.
I don't have a lot of spare time for shopping, and trying on clothes, and tend to find changing rooms not the nicest or comfortable places to try on clothes (let's not go there about the unflattering lighting!) so I like to shop online, order a size or two of the items I like and then try them on at home and see what works for me.
Classic trousers, that fit well, and wear well, are an essential thing, for me, and you can always dress them up or down. Finding a pair that fit well and are flattering, is always a bonus.
I found myself a classic outfit, that isn't frumpy, from JDWilliams that I think will last and both pieces work together, and separately.
I tend to be a bit boring, where colour is concerned, but this rather lovely sweater, which is a pink/coral colour, caught my eye, and as it's pink (if you read this blog you know how much I love pink) I decided it was perfect. It's beautifully soft and comfortable, but also has lovely detailing, in the sleeves.
It's a classic piece, but the cowl neck gives it a more modern look, so it's not quite as plain as a polo-neck jumper. The lovely buttons on the sleeves dress it up a bit, and add that little extra detail.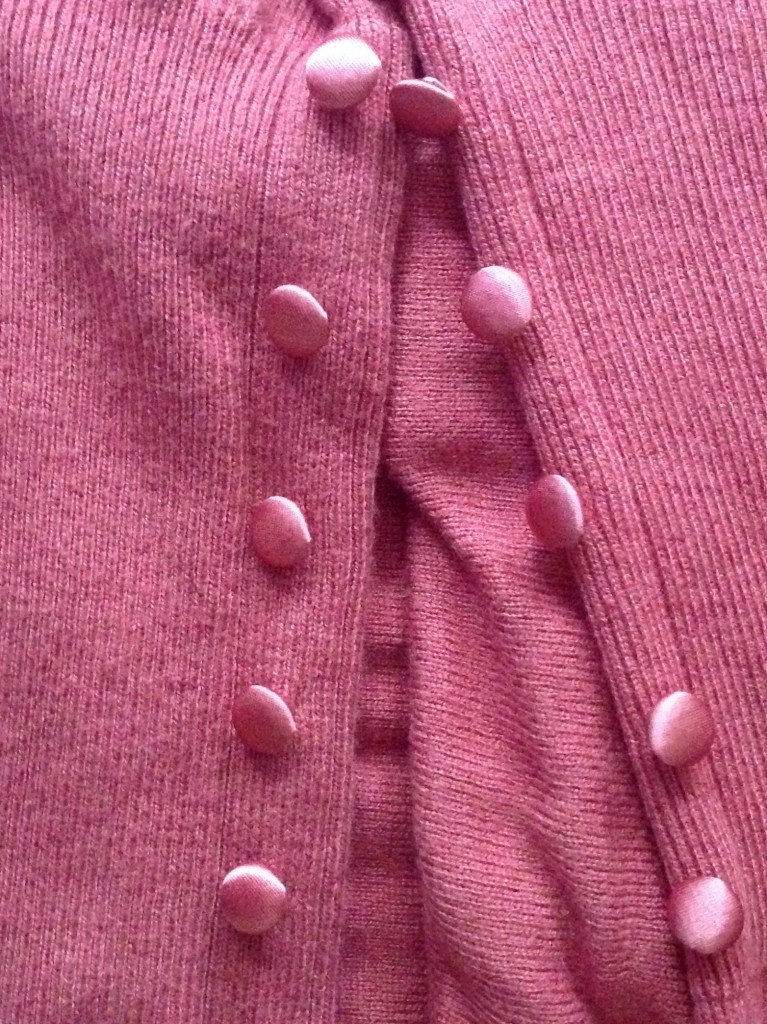 I have had quite a few people compliment me on the colour and ask where I got it from, so I take that as a sign that it looks nice on me. 😉
Pair a bright colourful sweater or jumper with some plain, but well-fitting black trousers or smart jeans and a decent pair of shoes and you are winning, with very little effort. Smart but not too smart. Perfect.
When in doubt, some classic trousers and a colourful sweater are classics and will do for the school run, a work meeting, lunch with friends, and all sorts of things. They're definitely a great addition to my wardrobe.