*This is a review post. I was kindly sent some items from Rydale to try*
I usually aim for a more casual look for day to day, and as I work with children, I tend to go for practical outfits, but I do like a classic casual look that can be dressed up or down and Rydale asked me to choose an outfit that I would wear to make that happen.
They are a UK based clothing company and I am a big fan of shopping either locally or British made so this works well for me.
Inspired by a true passion for the country lifestyle, John Nichols began a lifelong project to create the pinnacle of country and outdoor clothing with the support of his family. Since 1954, the spirit of every distinctive design has been in Quality, Reliability & Style. Now into its 3rd generation much has changed, but our families' love for country sports and outdoor pursuits still remains as strong as ever, so does our mission to deliver excellence in both form and function.
After 47 successful years, the family refreshed the brand with the intention of broadening the collection and making it accessible to all. This allowed our customers in both town and country to enjoy British country classics that would stand the test of time. Named after our roots in the heart of Yorkshire, Rydale Clothing was born.
Going forward, the Nichols family believes Rydale clothing and the countryside go hand in hand and feel a strong duty to protect and reclaim the British countryside for future generations to enjoy. Over the last 5 years we have invested heavily in waste management and recycling. As of May 2012 we are proud to say we have <0.5% contribution to landfill by recycling virtually all company waste. To offset our small carbon footprint we have created large areas of woodland by planting over 10000 trees and counting. We've also become known for our reusable bags for life and many customers look forward to collecting each season's new designs to use all year round.
I think what I like most about their clothes is that they are not fast fashion that only lasts a season. You choose something, and you know it will be wearable for more than a few weeks or can be worn again and again each season. Classic shirts, skirts, outdoor clothing, and knitwear that is beautiful quality and works well for many different activities and occasions.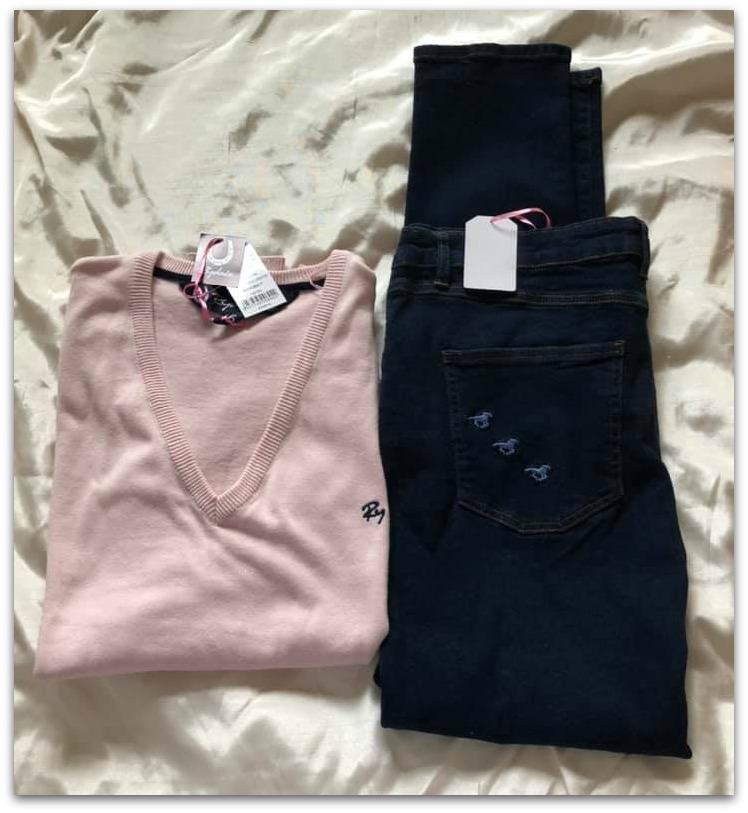 They have a great range of jeans and trousers in classic and modern styles to suit being able to dress up or dress down but still feel comfortable and stylish. I like jeans that look good on, that suit my shape but that are also comfortable to wear. They also need to be reasonably hard wearing and wash well too. These are classic style that pain well with a pretty top or can be worn for outdoor life too.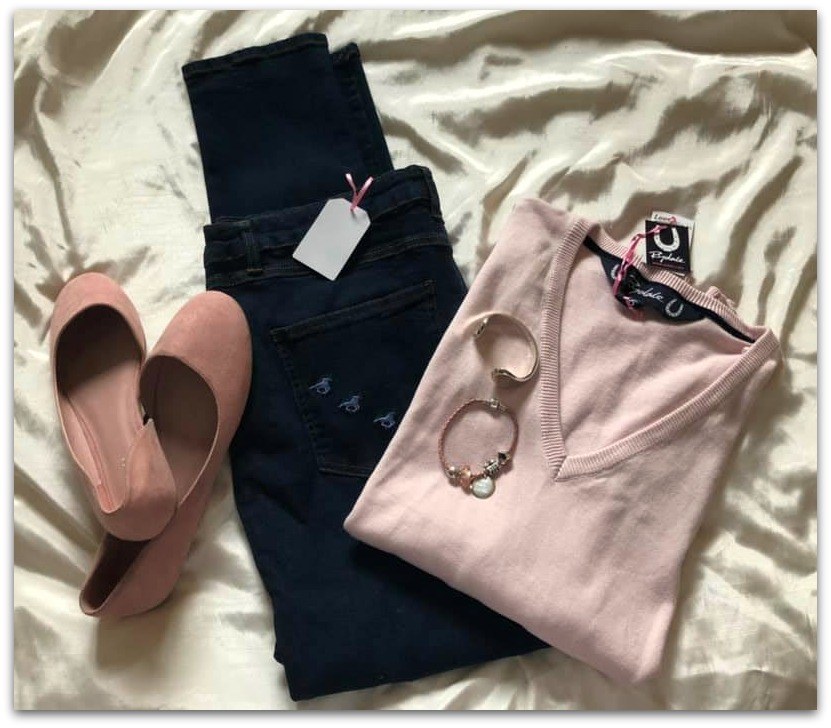 For me, comfort goes along with looking good and I want clothes that feel that they fit well and are comfortable to wear, as well as looking great. I also want classic clothing that is going to last longer than is 'currently trendy'. I have learned that it's better to spend wisely on items of clothing that are well made and that will last the test of time than to buy items that are trendy for a few weeks. Rydale has beautifully made, perfectly functional but also attractive clothes that wear well and I find I can dress them up, for smart or pull out when I want to feel and look good for say a work meeting but also want to still feel practical. You can pair some of their classic jeans with a simple sweater and some accessories and smart shoes and you are good to go from work to lunch to looking smart to meet someone with very little hassle.
So if like me, you want to feel good and look good, prefer quality and long lasting beautifully classic looks with well made items of clothing then investing in pieces from Rydale is something I would recommend.
What's your style? Feel free to share in the comments.