I have recently seen a lot of people sharing on Facebook about a little known service that is available in SOME pharmacies. If your child is unwell, with a minor health condition, and you cannot see their GP, you can take them to your local pharmacy to be assessed by the pharmacist, who can then either tell you to take your child to get medical treatment they cannot provide, or give you advice on what medication they can take to relieve their symptoms. Some of these medications are free, in certain pharmacies, in certain areas.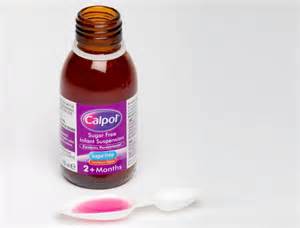 I keep seeing people saying "look parents, you can get free medicine, just go along to your pharmacy" or similar.
First off, it's not FREE. It's part of the NHS service for those under 16 who are entitled to medications without having to pay. We all pay our contribution to the NHS, and that covers that.
Secondly, it's NOT every pharmacy that does it. You need to check if your local pharmacy does provide the service, and what exactly they will cover. You can't just drop in and demand a bottle of Calpol because you have run out at home. The pharmacist will see your child and decide if they need medication. Also, you will be given generic brands, not the expensive, branded stuff. This service is for when you cannot get your child to see their GP or aren't able to access a walk in clinic to get them assessed.
Thirdly, this DOES NOT cover everything. You can't get free dressings, plasters, steroid treatments or just any old medications. Again, the pharmacist will recommended what your child needs and you may have to pay for it, or be given it free.
This service is available in some pharmacies in England, and most in Scotland and Wales.
It is always best to contact your pharmacist to check.
So, please don't just assume you can pitch up at Boots and get your medication cabinet refilled for free. Our NSH is struggling, we all know that. This service is there to provide those most in need, with medicines when their child is unwell but can't get to see a doctor, or go to A&E, not to supply anyone with a child with medications.
Just because it's on Facebook, doesn't mean it's true…
The BBC has more details here
That was my rant. Have a good weekend!