When we were in Bangkok last Christmas, one thing I noticed, when we used public transport, was that Thai people treat children differently on transport. We used the SkyTrain a lot, whilst we were there (it's amazingly efficient, we loved it) and when we got into a carriage with the children, people used to immediately offer them a seat. Even older people. I found this a bit strange and disconcerting at first because here, in the UK, I have often made my children stand or had them sit on my lap or squeeze into one seat to give someone who needs a seat more, than them. It took me a few days to get used to the difference. My dad explained that in Thai culture, children are viewed as the next generation to be looked after and are protected.
Here, for example, it's very different. We get on a busy bus and find a seat, but if an elderly, disabled or pregnant person gets on, it's often me, making my children give up their seats, whilst those who are perfectly able, sit and ignore those around them and don't offer up a seat.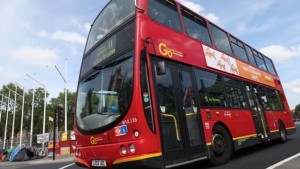 Yesterday, we are on a bus. It's busy. An elderly lady gets on. No one offers her a seat. I am two weeks post knee surgery, with one child on my lap, the other standing, but I feel compelled to offer her my seat, and make my five year old stand, clinging on for dear life to the handle of the seat, because it's ingrained in me that she needed the seat more than either my small child or I and no one else offered. I've been told off before for allowing my kids to sit in seats when others need them, and mostly I'm ok with my almost nine year old standing, she's old enough, but I think my boy is still little enough to have a seat.
My children are pretty seasoned commuters, and to be honest are used to standing and giving up their seats, but I can't help feeling a tad resentful that my small son has to cling onto a handle, with me holding onto to him with one hand, whilst trying to not fall over myself, whilst others sit and ignore us. I don't need a seat, but at 5 he is surely still considered more needy than others?
Am I wrong? First world problem? Does Thailand have it right? What do you think? What do you do with your kids on public transport? Should kiss have to stand and risk falling over, or being hurt? Manners are important but surely kids also are?