So this recipe is an easy and filling sausage and lentil casserole, hearty, filling and slightly stodgy. Perfect winter comfort food.
It's a bit of a hodge podge of ingredients, but it works and is very easy, and you don't have to attend to it much, so it's perfect for those days when you want to know that dinner is sorted and you don't need to worry about it. We use gluten free sausages but you can use any sausages you like and you can also use vegetarian sausages. I always make enough to provide either lunch for the husband and I for the next day, or to freeze for when I need it.
You need:
24 sausages of your choice, browned. (Our slow cooker has a browning function, but you can just brown the sausages in a pan and then pop them in the dish)
A bottle or jar of tomato passata. You can use tinned tomatoes too, but make sure they are finely chopped/pureed. You need approx 650g of tomato.
250g of red split lentils, you don't need to wash or pre cook them.
3 carrots peeled and chopped into chunks.
The cheat part:
I use a pre made gravy stock.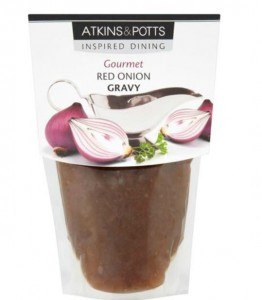 It's a gluten free one we like. If you don't want or have this to hand, you can substitute with Worcester sauce, some dried herbs and a chopped onion, but when I am cooking in the week I don't have time to do the extra prep so that's why I use a pre made one. If gluten isn't a problem for you, Maggi make some good casserole sauces that you can just add to the tomato passata.
Brown the sausages and add to the slow cooker pan. Pour in the passata or finely blended tinned tomatoes. Add your gravy or stock. Set the slow cooker to high, stir, and then leave it to cook for 4 hours. You can give it a stir if you happen to be passing by whilst it's cooking but if the sausages are pre browned, you don't need to.
After 4 hours. Add the lentils, and 600 mls of water (this is where I went wrong, if I wanted it to be a casserole, it should have been 200 ml of water, I am not sure why I added so much, but if you want it to be chunky and casserole like, not soup like, then just add the smaller amount of water) and the chopped carrots. Stir, turn the cooker down to low, and leave for another 2 hours. Again, you can stir it, and if you want to add more water, if it looks like it's becoming too dry, you can adjust accordingly.
Serve with bread (we use gluten free rolls) and enjoy. The children love this, and it's perfect for winter or for an easy supper after a busy day. It can be frozen and re heated easily too. You could spice it up by adding some dried chili flakes, if you wanted, too, for added heat.