Whilst we are sort of strict on how much device time our kids have, we do let them use our iPad and other devices to play and also for learning. Both children now do some of their maths homework on the iPad. I am always on the look out for apps that are great for kids, fun for them to use but that might also have an educational angle. We love the new app from Skoo Crew.
Both my kids love maths (they don't get that, or their abilities from me, that's for sure) and they are thoroughly enjoying the games and challenges of Skoo Crew. It's a safe, but curriculum based game that keeps them thinking but also helps them enjoy maths. Sounds perfect? We think so. It's a really well designed, great looking little app, and both the kids thoroughly enjoy using it and I have peace of mind knowing they are having fun, but learning too, on an app that is safe and made with kids in mind.
Skoo Crew is addictively fun scooting game for kids, with an educational twist. Learn and practice core maths skills in Skoo School, then help the Skoo Crew speed through 3 imaginative lands on their super cool scooters avoiding obstacles against the clock.
Colourful parallax graphic backdrops
Simple user interface and button controls
Choose from jump or brake to avoid obstacles and collect skoobandz
Avoid crash landing during huge jumps by tipping your scooter backwards or forwards using the tip back/tip forward buttons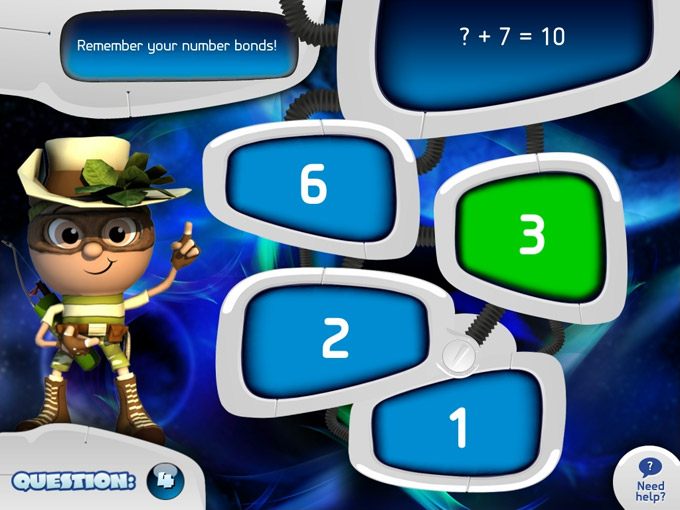 Two mums, Emma Allen and Jules King, have had an on the job crash course in app development and, with the help of their young children, are proud to launch Skoo Crew – a unique scooting game for kids, offering the perfect combination of education and fun.
Aimed at primary school children, the priority for the mums was to create an educational app that kids would genuinely want to play. Emma says, "Seeing the game through our children's eyes was integral to its development and the kids were involved at every stage." Jules adds, "The original design for the Skoo Crew characters came from a pencil drawing by one of our children. We responded to what excites them and their imaginations helped us to evolve the game."
Players practice core maths skills, then help characters on their super cool scooters speed through fantastical 3D lands collecting skoobandz and avoiding obstacles against the clock. Children learn maths in a fun and interactive way and helpful maths tips are provided by the Skoo Crew characters. Players are rewarded with exciting power ups to use within game play.
The launch of Skoo Crew is perfectly timed, as the expectation of children's maths skills rises with the introduction of the new curriculum. The focus of the game is on building and developing independent fluency in key maths skills, such as times tables and number bonds, strengthening concentration and memory.
The pair say, "In an ideal world, if children are going to be on devices, most parents would prefer some educational benefit, but their kids also want to play cool games. We think Skoo Crew will do both and keep everyone happy."
Skoo Crew is now live on the App Store and Google Play and is available to download for 99p on most iOS and Android devices.
We highly recommended it, my kids give it the big thumbs up, which means I do too!