My small boy is a bit football mad and loves kicking his ball round, playing with his mates in the playground and watching matches on the TV.
So a visit to the Lidl football Zone at the Royal Bath & West Show, to practice and learn some new skills was a perfect for him.
"The Lidl Football Zone has been designed around engaging with families (Mums and children) with value added experiences focused on football. There will be four separate activity stations centered on different football skills in a fun environment, offering plenty of opportunity for repeat engagement. FA Skills coaches will be on hand to provide advice and guidance as the children go round each activity"
The Lidl Football Zone is designed to be a fun family experience, to help raise awareness of the FA Skills grassroots football program.
The experience involved four football skills challenges which were supervised by FA Skills coaches, who helped and encouraged visitors (adults and kids alike) to have a go, and gave them hints and tips on how to improve techniques.
There was:
Reaction Challenge
Speedcage Challenge
Trolley Chip Challenge
Dribble Zone Challenge.
I have to say my bigger boy, ahem, the husband, was also quite excited about the idea of honing his football skills and taking part, as well. It was a brilliant experience. It's great to have professional coaches on hand, and for the children to try out the different skill activities. We even managed to encourage my not so football loving 9 year old daughter to have a go, and try and beat the scores of her Dad and brother.
They loved all of the challenges and had several goes on each, to try and beat their own and each other's scores. All three of them said they liked the Reaction challenge best, but thoroughly enjoyed all of them.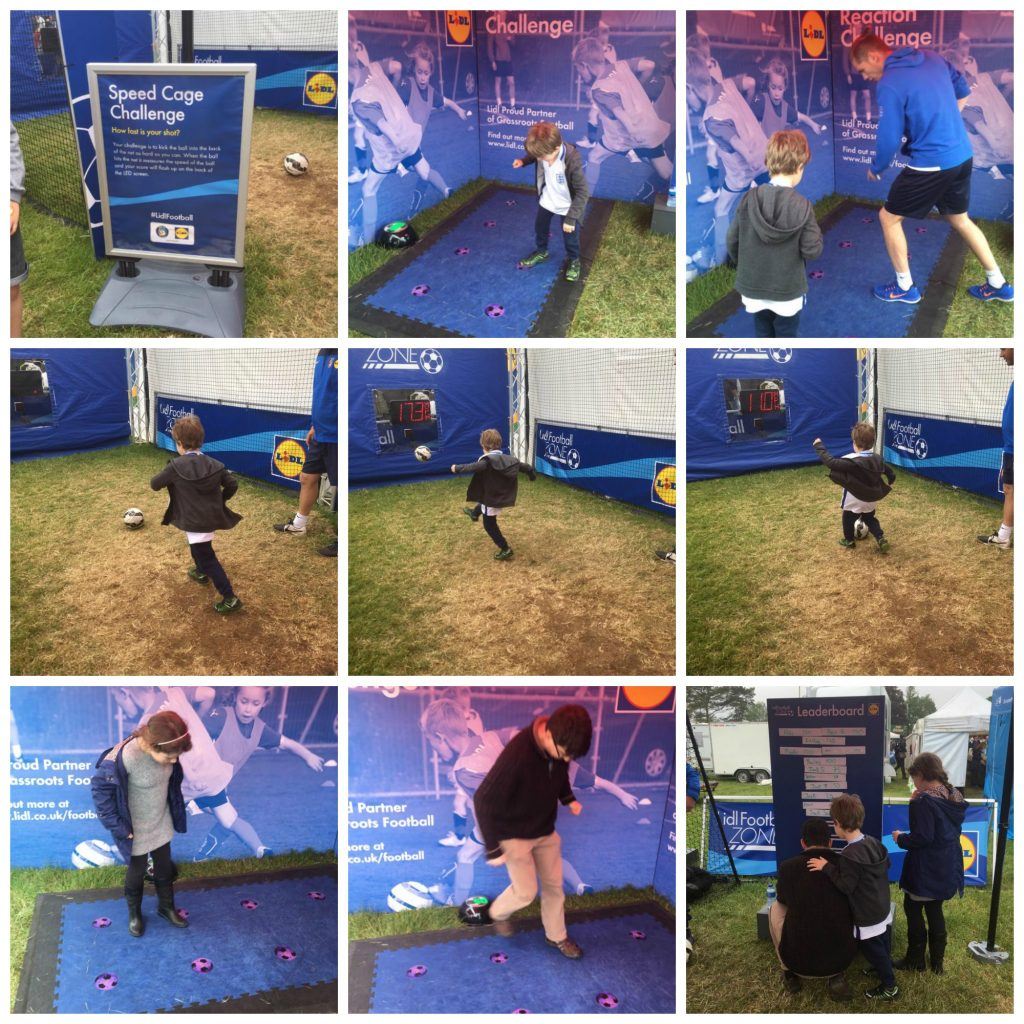 Everyone getting in on the action and trying out all the skills sections. Lots of effort and trying hard and some good scores and of course Dad had to prove himself too! 😉

Nothing like a bit of family competitiveness to get things going and keep it interesting. Dad was very proud of his score! 🙂
There was fresh fruit, food and drinks to sample and prizes to be won (we didn't win any, but it's the taking part that counts, or that's what I always tell my kids, at least 😉 )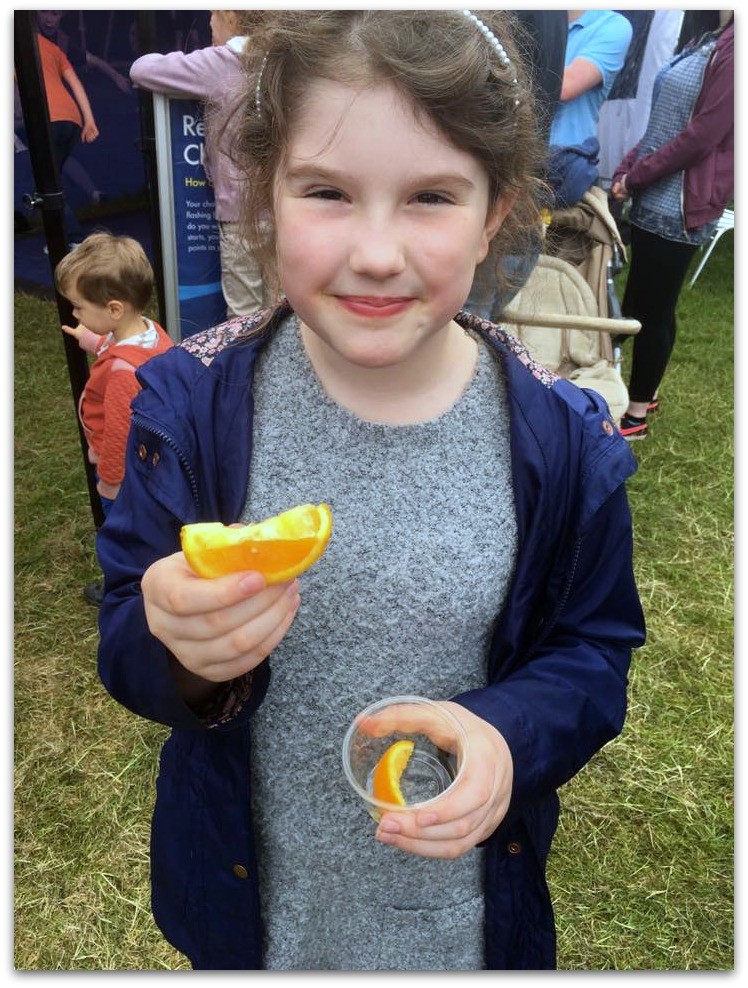 We are big fans of Lidl and were very impressed at their active involvement in encouraging kids to get into a sport, and enjoy it, and they are working with the FA too, which is a great way to get the message out to kids and families. I din't know this but Lidl UK is Lead Partner of the FA Skills program and together The FA and Lidl will provide 1.2 million opportunities for 5-11 year old boys and girls all over England to take part in football through FA Skills nationwide program. Getting kids fit and active and involved in sport is an excellent thing.
About the FA Skills Program
Lidl Skills offers a unique brand of fun, friendly football coaching for 5-11 year olds across all abilities. To date more than 8 million skills places have been accessed across its eight year history, and together The FA and Lidl hope to add another 1.2million opportunities in 3 years.
Sessions are run by the expert FA Skills coaches, and designed to make the participants more active – gaining greater fitness and technical footballing ability in a fun, safe and progressive environment.
Unlike at the Lidl Football Zone, which are designed as a fun, interactive, individual activity, the FA Skills sessions will see children grouped with those of similar abilities and ages, to help them develop confidence, life and social skills, as well as improving their football ability.
Sessions are implemented to boys and girls through holiday sessions, after-school football coaching, within football-based PE lessons in school time and in local grassroots clubs. Sessions are a great value too, at only £3 max. per session.
We had a thoroughly fun day and would definitely recommend the Lidl Skills if you are keen to get your kids active, and enjoying a sport.
I am a member of the Mumsnet Bloggers Panel, a group of parent bloggers who have volunteered to review products, services, events and brands for Mumsnet. I was invited to attend an event. I have editorial control and retain full editorial integrity.