I am nearly 40, my body has been through weight gain and weight loss, two pregnancies, and there are some scars and marks to prove it. I have stretch marks on my tummy & thighs. I am mostly ok with them, I am learning to love my body a bit more and be less bothered by the marks left by life events but it is nice to find something that helps to soften and smooth them out a bit.
I have friends who swore by Bio Oil when they were pregnant, and after they had given birth but for some reason I didn't ever try it.
With turning 40 looming, I am in the midst of a slight "let's make myself feel better" mode, so trying out something that might smooth out the stretch marks I have, and making me feel slightly better about putting on a swim suit when we go on holiday, can't be a bad thing. It smells lovely and makes my skin feel soft and smooth when applied. It's suitable for all sorts of things, not just stretchmarks and can be used for scars, dehydrated skin, dry skin, aging skin and to help uneven skin tone. It's a product that many years of research have gone into and so many people use it, to help improve issues with their skin. It's safe to use during pregnancy too, which means you can use it on your skin, when it feels dry and tight, and also to help soothe any stretch marks you might have.
I can see that some of my stretchmarks are slightly less bumpy and feel smoother, with just ten days of use, so I am hoping that by the summer holidays they will be even less visible. I am learning to love my body but that doesn't mean I can't do what I can to help improve bits of it and help me feel a bit more confident.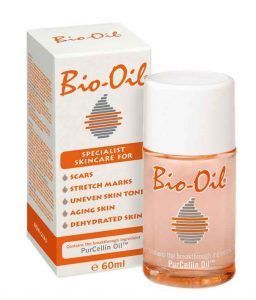 We are delighted that we have one 60ml bottle of Bio Oil to give away, to one reader. If you would like to be in with a chance to win, then leave a comment telling us what you would use Bio Oil for, and then follow the Rafflecopter link to complete your entry.
Terms and Conditions:
One bottle of Bio Oil will be sent to one winner.
UK entrants only, no cash prize alternative.
Winner will be notified via e-mail to arrange postage.
Ends 1st July 2016.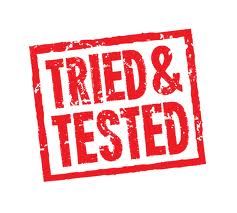 *I was sent some Bio Oil to review but all opinions are my own. Image used with permission*