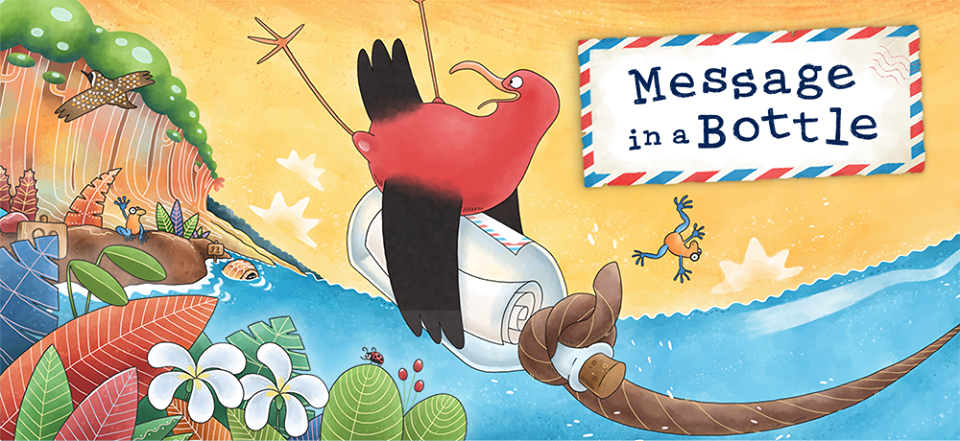 It's here, it's here. The wonderful Message in A Bottle personalized children's book we shared about earlier in the summer, has arrived!
We were very excited. Me, because I have been honored to be part of the launch team helping to get the book out to the world and knew how fabulous it was going to be and Emily, because I told her the parcel was for her and it was something special.
The book is so beautiful. A personalized book for a child in your life, for them to enjoy and treasure. You create the book on their site, and add your own personal touches, and when the book arrives in the hands of it's new owner, they know it was chosen especially for them, and that it's unique.
The book is so well made, with beautiful illustrations by Tuire Siirianen and the story is lovingly and cleverly written by Tom Percival.
The main character Kiki has a huge adventure ahead of her, to get a message in a bottle she has found back to the child it is intended for, and you follow her as she finds her way to where the message is meant to be. She meets new and old friends and manages to get her way of of situations that might stop her mission.
The best bit is getting to personalize the message at the end, specifically for the child you have in mind. I chose this book for my daughter because she has been having a challenging time lately at school, and with a few things, and I wanted to cheer her up but also give her something to remind her that no matter how tough life can be, that we, her parents are always on her side.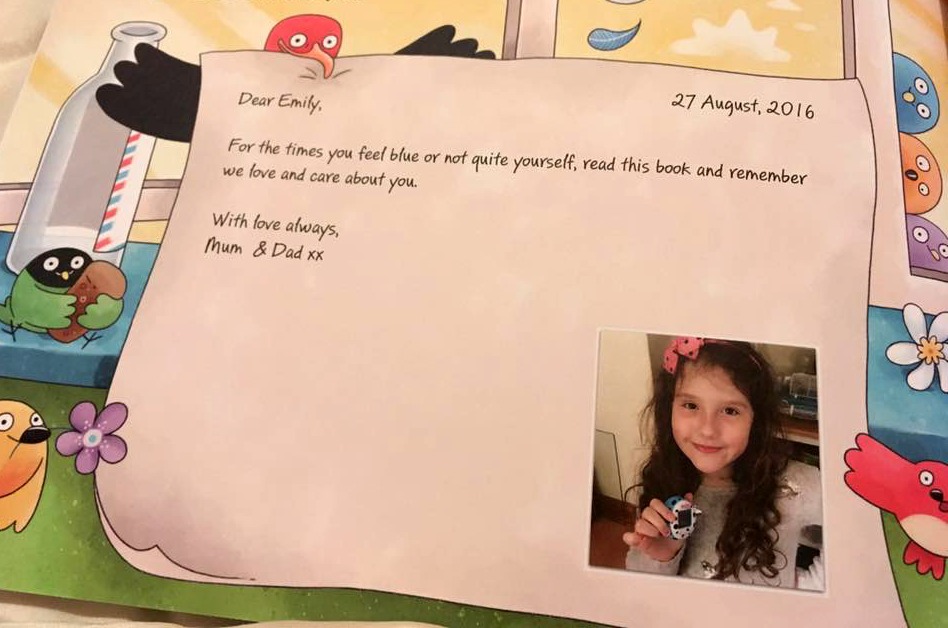 Emily was absolutely thrilled, and loves the book, and the message at the end. She says she will treasure it always, and thinks Kiki is funny and adorable and has read it more than a good few times. My husband hadn't actually seen much of the book or the project, so when he saw it and read it he was very impressed.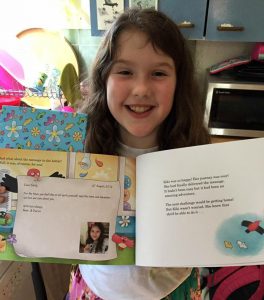 This is such a delightful and thoughtful gift to give a child in your life, for a birthday, a special occasion, or if they need something special to make them smile when life is not easy. We are so pleased with our copy. I have a slight problem in that a certain little boy was a bit miffed he didn't get one. I guess that's something we can arrange for Christmas then! 😉
It's easy to order and personalize your Message in A Bottle book, on their site and right now the first ten people who order can get a 15% discount if you use the code below.
EQ2S34
So, if you are on the hunt for the perfect gift, that little bit different but special, then this may be just what you were looking for. I don't think you will be disappointed.
Don't forget to also check out the Message in A Bottle Kids Club. My children both love it.