I haven't had a rant about Facebook for a while so here you go…This is of course, tongue in cheek 😉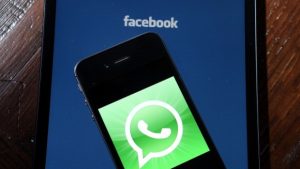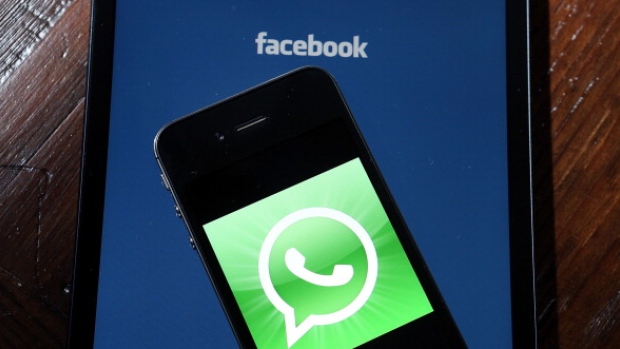 Dear Facebook.
You want information about me. The more information I share with you, the more useful I am to you in terms of advertising revenue. You tell me you want my information because you care about me, and my interests, but really, I am not stupid.
So, when you keep asking me for my number, I am going to say no. I will never give you my number. I don't want you accessing the contacts in my phone book. There are two reasons behind this. One is that there are people in my phone book that I DO NOT want to be friends with on Facebook. I love our plumber. He's a nice bloke who we have a great business relationship with, but I don't want to see what he gets up to on Facebook. Our ENT surgeon is on my Christmas card list, but I don't want to hang out with him on Facebook. As much as I love social media, I do draw some lines, and there are things and people I don't want to connect with, that you would helpfully suggest, if you had access to my contact list. I also, oddly enough don't want to be found by certain people, or connected with them, just because I happen to have their number stored on my phone. I have work contacts and professional contacts that I need to keep separate from my private life. Sadly, Facebook, you don't want me to have a private life.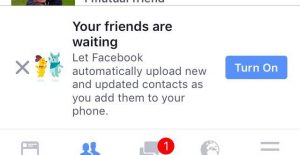 No, I won't give you my number, no I don't want people to find me easily using my number. I will keep saying no, no matter how nicely you ask or how you couch it…
Surprisingly enough, I also don't want to link my WhatsApp account to Facebook. I don't need to see more spam and adverts in yet another part of my phone. I just about tolerate WhatsApp as it is, because it's an easy way for me to communicate with my in laws, and send photos, but other than that, I don't use it. It will be a cold day in hell when I link my Facebook to WhatsApp.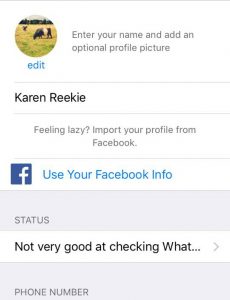 So, when you send me concerned messages like this, about my privacy and what I share on Facebook, I do smile, because I know you really don't care about my privacy, and no, you are not ever getting my number…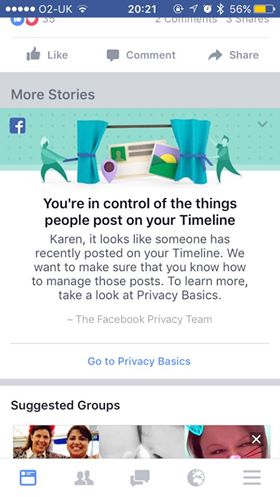 This Friday Rant, my on going love to hate Facebook relationship was brought to you by…