I am a bit of a play-dough fan and if you have read our blog before you will know I like to make our own dough, and expiremtn with textures and colors. I have tried "play-dough sand" before both the branded bought stuff and also the home made kind and never really been that impressed.
But, when the box containing Sands Alive arrived with the postman, we got a bit excited.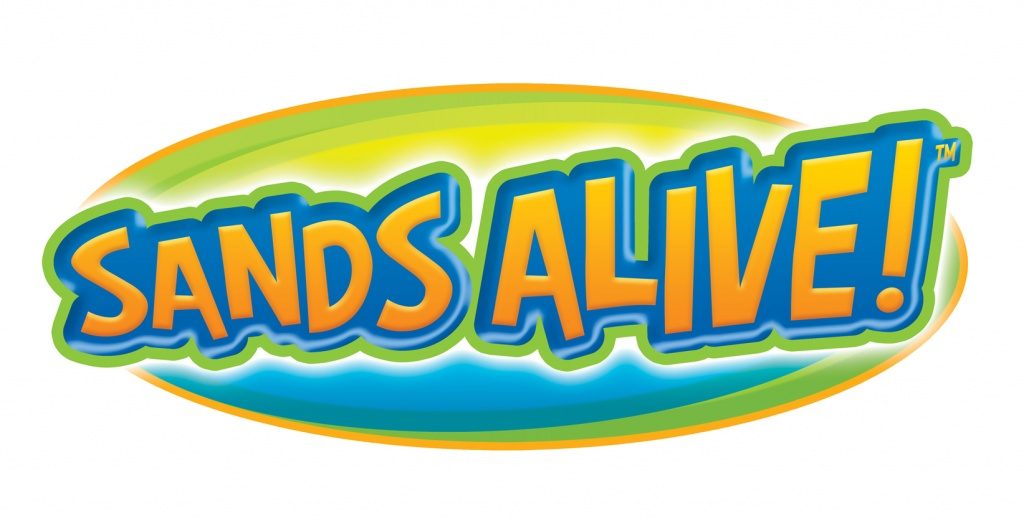 This stuff is seriously cool (and no that's not just me sounding old saying that, my children said it too)
"Squish it, shape it, mold it and make it! Have endless hours of fun with Playstuff Sands Alive, without worrying about the sand drying out. Bring all the excitement of a sandy beach to your home, no matter the weather."
It's like play-dough in that you can shape it into whatever you want, and it retains it's shape, but it's got a sand like texture, that is soft and almost liquid like. It feels soft and pliable in your hands, but you can shape it into any shape you like and mold it into all sorts of things. I have to admit that I annoyed the children by hogging the tray and having a good play, when it arrived, when they were desperate to get their hands in and try it too… It's really good for sensory play and would be perfect for little hands learning to get used to textures.
You can also see in our video that you can use an ultra violet torch to change the color of the sand, and make it glow, which frankly makes it even cooler and more fun. We sat in the semi dark making the sand glow for hours and the children really liked the effects. It doesn't dry out either, which makes it different from other dough and sands.
It's such a good indoor activity to encourage creativity and imaginary play with kids (and adults too) and it's not too messy. It's a perfect gift for Christmas or a birthday, or just to have in the craft cupboard to pull out to play on a rainy day. We were impressed when it arrived and it has provided hours of fun and play, and we remain impressed. You can see the fun we had in our video too.