It's that time of year. I have been relatively organised and managed to buy and wrap the big gifts for the kids, and also The Husband, but I haven't sorted the stocking fillers out yet, so that's next on my list this week. I thought I would do a quick run down of what I will be including in the stockings for my kids, for some ideas or inspiration. We tend to make the stockings fun with little things they might like or want. Today's gift guide is all about the small boy…
Stocking stuffers for a six year old (although he is very firm on the six and a half bit, but don't tell him!)
We have a tradition of putting an orange in stockings but not a real one. He adores these dark chocolate oranges and it's become a thing we do every year. It's not got any milk products in it so he can eat it happily. He doesn't like to share it, and I can't blame him…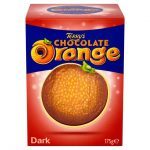 He loves Lego, and will often get bigger sets for his actual gift, but I like to put a couple of these Lego "blind" bags in his stocking, as an extra surprise. You don't know exactly what you will get but you can never have enough little extra bits of Lego, so he loves them.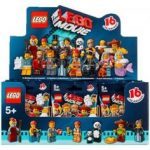 Bath bombs from Lush, he loves them, and they make bathtime fun…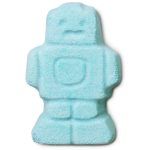 Stationary from Smiggle…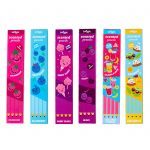 Something fun like a puzzle. This year I have got him a mini Etcha Sketch (and I feel so old, I had one of those…)
I always include something for him to watch like a dvd, and this year, I think he will love the new Scooby Doo 6 DVD Christmas Collection, with 9 hours of excitement. adventure and Scooby Doo fun. He (and his sister) both love the TV programme and of course it's a bit of nostalgia for me, because I grew up watching Scooby Doo too (this Christmas stocking filling business is making me feel old!!)
That little lot should keep him happy and busy during the festive period, I think he will love what's in his stocking.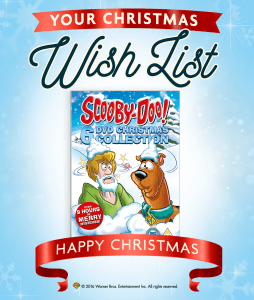 We also have one set of Scooby Doo Christmas Collection to giveaway. One lucky winner will get a 6 DVD collection of Scooby Doo fun to keep them and the family entertained for hours. To enter, you need to comment on this post and tell me who your favourite Scooby Doo is and then click on the Rafflecopter link to complete your entry.
About the Warner Bros. Christmas Campaign:
Grab the mistletoe and get ready to find the perfect gift for that special someone this Christmas.
Warner Bros. has the ultimate selection, whether you're looking for him, for her, or for festive favourites to get the whole family in the Christmas spirit.
Winners will be chosen at random and will be informed by e-mail to arrange prize delivery
No cash prize alternative.
Winners must comply with all entry requirements
Spam entries will be deleted.
Ends 31st December 2017
*This blog post contains affiliate links*