Why spend loads of money on expensive plane tickets when you can go traveling in your kitchen? If you treat your family to different world cuisines at dinner time, you can let your taste buds journey to the four corners of the world! Not sure what to cook up tonight? Here are eight great dishes that can help you travel the world.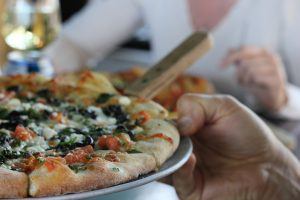 Pizza
Pizza is a really ubiquitous dish these days and is often associated with America. Sure, Chicago has a great reputation for its deep-pan pies, but this great dish had its true origins in Italy. The history books state that the pizza was created in 1889 to honour the Queen consort of Italy. Want a really traditional Italian topping? Try topping yours with thinly sliced aubergine or Prosciutto.
Bratwurst
If your family loves sausages and mash, then they will sure love Bratwurst. This classic German dish simply consists of fried Bratwurst sausages, which you can now easily find in Lidl and Aldi. No, you can't just fry some British sausages as there is a distinct difference in the flavour! Serve with a crusty bread bun and a dollop of mustard.
Sushi
Do you think it's time your family started eating more fish? Then why not introduce sushi?! This traditional Japanese dish usually consists of raw fish, but you can simply make yours with veggies instead if you aren't feeling too brave. You can find out more about sushi on Japanese blogs like Kamikoto.
Lamb Dopiaza
For those of us who are fans of a bit of spice, Indian curries are the perfect dish. They are infused with so much flavour, and can also be very healthy when homecooked. Try not to stick to getting take away Indians as these can be full of sugar! You will find lots of great curry recipes online, but my favourite has always been the lamb dopiaza!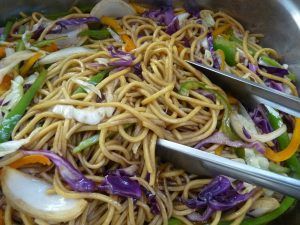 Chow Mein
How about a trip over to China? This stir-fried dish consists of chicken and noodles, and you can throw in as many different stir-fry veggies as you like. It's super easy to make and is a great dinner to just throw together after a busy day in the office. If you want a bit more protein in your chow mein, you can always fry it with some eggs for egg-fried noodles.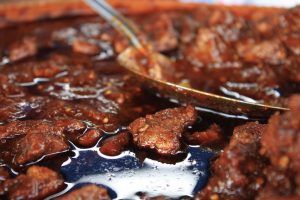 Coq Au Vin
France is known for its delicate haute cuisine, but it doesn't have to be quite so posh when you cook it at home! Coq au vin (chicken in a wine and mushroom sauce) can be as fancy as you want it. It's easy to make too, just throw all the ingredients together and put it all in the oven for a couple of hours.
Gravlax
Scandinavia is very on trend right now, which is a great excuse to try its food. And there is nothing more Scandi than Gravlax! It's just salmon cured in dill. You can try curing your own at home or buying some ready to eat at the supermarket. Serve it with a creamy potato salad.
If this collaborative post doesn't make you hungry, I don't know what will…;)
All images sources from Pixaby