This post is an entry for the #Dolmio #ThankGoodness Challenge, sponsored by Dolmio. Dolmio
I am normally fairly organised when it comes  to meal planning and getting my family fed, but sometimes I just have one of those days where I want dinner to be easy, quick and of course something that the whole family can eat. That can be easier said than done.
That's when something convenient, but that I know is also going be a healthy and nutritious meal for my hungry crew, comes in. That is where Dolmio sauces come in with their jars of Original Bolognese Sauce.
Each jar is chock full of good ingredients, and no artificial colours, flavours, preservatives or sweeteners.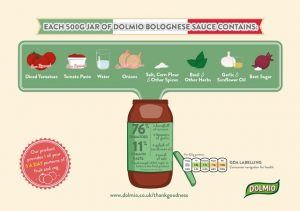 It's so easy to use and basically it saved my bacon this week, when I needed to throw together dinner, in a hurry, after a stressful day. My family all love bolognese and I know it's something they will eat, which makes life easier too.
I am sneaky, though, I add some extra veg to my bolognese, because I have children who whilst generally unfussy, could do with an extra portion or two of vegetables in their meals, and sometimes it's simple to just add them in so they eat it without really noticing, than fight about how many slices of carrot need to be eaten before they can leave the table, but these sauces don't really need anything added, if you don't want to.
My bolognese recipe is simple and I make enough for the husband and I to have for lunch the next day, or to freeze for when I need a spare meal to grab.
2 jars of Dolmio Orignal Bolognese Sauce
1 packet of lean minced beef
4 carrots finely chopped or grated
6-8 mushrooms, finely chopped or grated
1 glass of red wine (ok, one for me to drink and one to add to the sauce!)
Pasta, enough for 4-6 people, cooked as per the instructions on the packet
Grated Parmesan or Pecorino cheese to taste.
Simply brown the mince and add the two jars of sauce and allow to come to a low boil, then simmer gently for half an hour. I then add the finely chopped carrots and mushrooms and glass of wine (I drink the other one, it's usually after 5pm when I am cooking dinner) and then allow the sauce to cook for another 15 minutes or so.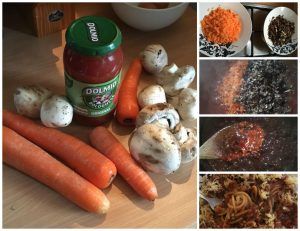 Cook and drain your pasta, and place it in bowls. Ladle on as much bolognese sauce as your family members prefer (usually lots, if my children have any say in the serving sizes) and sprinkle grated cheese of your choice on top. Serve, and watch your family devour it, and ask for more…
This serves four with at least two to three portions left over for another meal.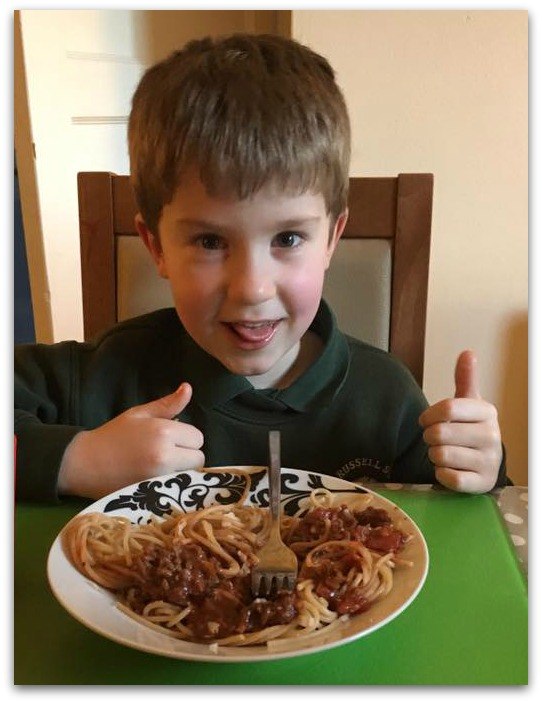 I think he approves of his dinner…?
I would also use Dolmio Original Bolognese sauce for lasagna, or to make cheesy pasta bake, it's a very versatile sauce that you can use for all sorts of easy, quick and tasty family meals.
Thank goodness for Dolmio… 😉