This is Boris and he's a pig, a rather adorable pig. I have a thing for pigs…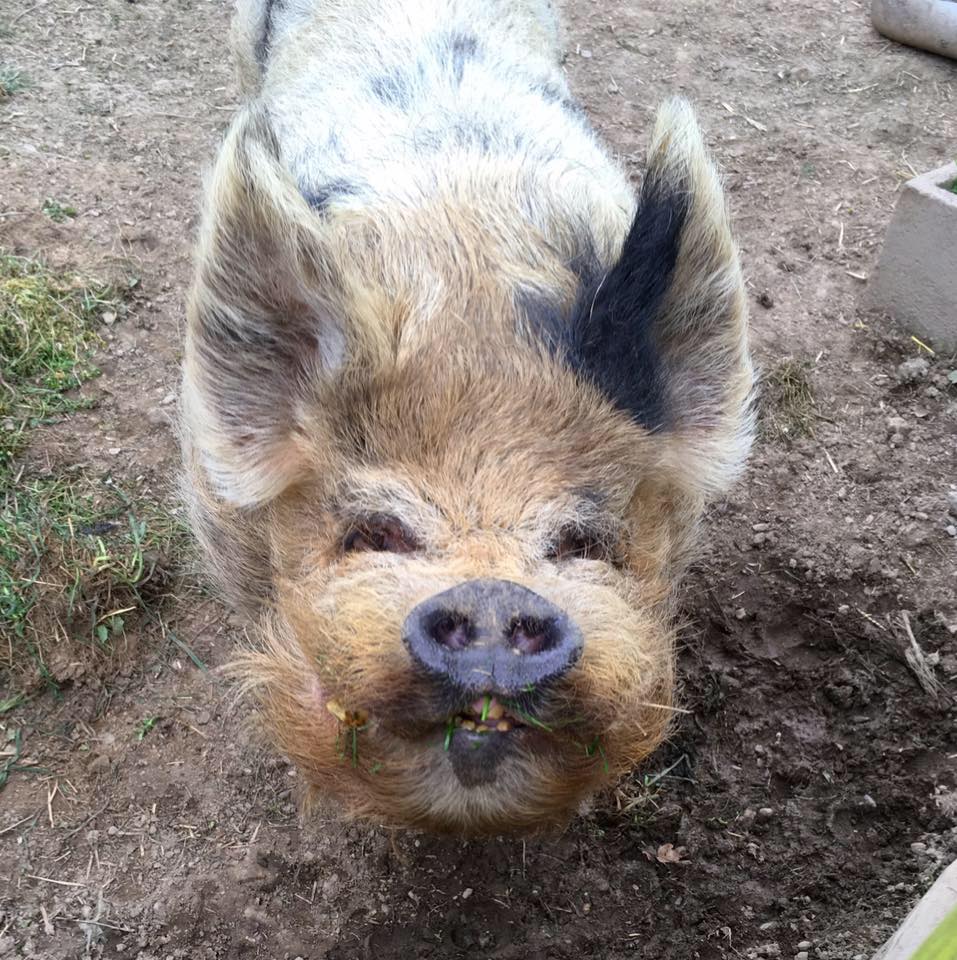 He's a fully grown Kune Kune male pig, and we met him last week, when we stayed at Eco Gites of Lenault and we got to know him whilst we stayed. In fact, I took my coffee down to chat with him several times. He's very chatty and companionable. He's called Boris Johnston and I definitely prefer him to his namesake… Let's not go there! 😉
I have to say, I think I fell in love with the pigs at Eco Gites. They are funny, rather intelligent creatures and they kept us entertained. The children got to feed them and as you can see, piglets are not patient when food is on the horizon, a bit like my own children when they are "hangry" as I call it.
Boris comes over for a chat, and a back scratch…
Hangry piglets, closely resembling my children when they want their dinner and it's not coming as fast as they would like…?
I think it's safe to say that the piggies (and other animals) were a huge highlight for the kids, and for the adults. We had a thoroughly enjoyable week (more on that next week) and came away feeling sad to go home, and I even suggested we could sneak a piglet or two in the car with us to come home. Boris, sadly, probably was a bit big, and may not have made it through French and UK border patrol without being noticed and we think Rosie from Eco Gites may miss him if he came to live with us here in London. We will have to go back again soon, to see him.
Now, I need to persuade the husband to let me get a pig. I am sure the cats won't mind, eventually, and the kids would love it, what do you think?