Father's Day is literally just round the corner. Picking a gift or something nice for the dad in your life, can be a bit tricky, but you don't have to just get him a box of chocolates or a pair of novelty socks this year, because you are stuck for ideas. Why not treat him to a meal out at Pizza Express for Father's Day?
The children and I got the husband to make is own dinner this week, but we had a lot of fun, so it's not as mean as it sounds, we promise. We had a brilliant time at a Pizza Express pizza making party. You learn how to make your own pizza starting with rolling out and shaping your own dough, to adding toppings and learning how it should all come together to produce a proper and tasty looking pizza.
It's such a fun thing to do, and perfect for a party or to celebrate a special event, with something a bit different.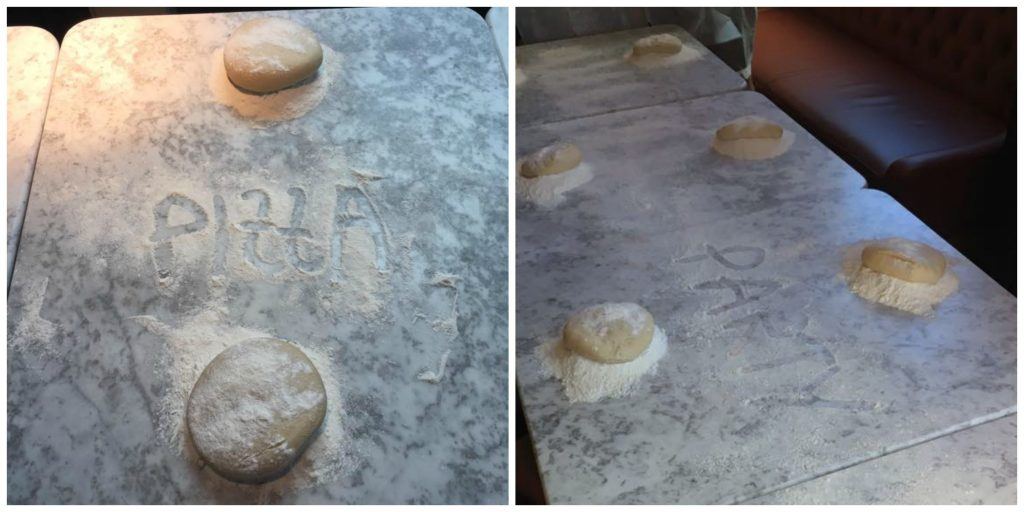 The staff are so helpful, and they really make it fun, with tips on how to make your pizza perfect and helping you with toppings and technique. You also get judged on your pizza making skills, a little healthy competition whilst you make your dinner or lunch isn't a bad thing…
It's a great way for kids to be involved in preparing their own food and learning some basic skills.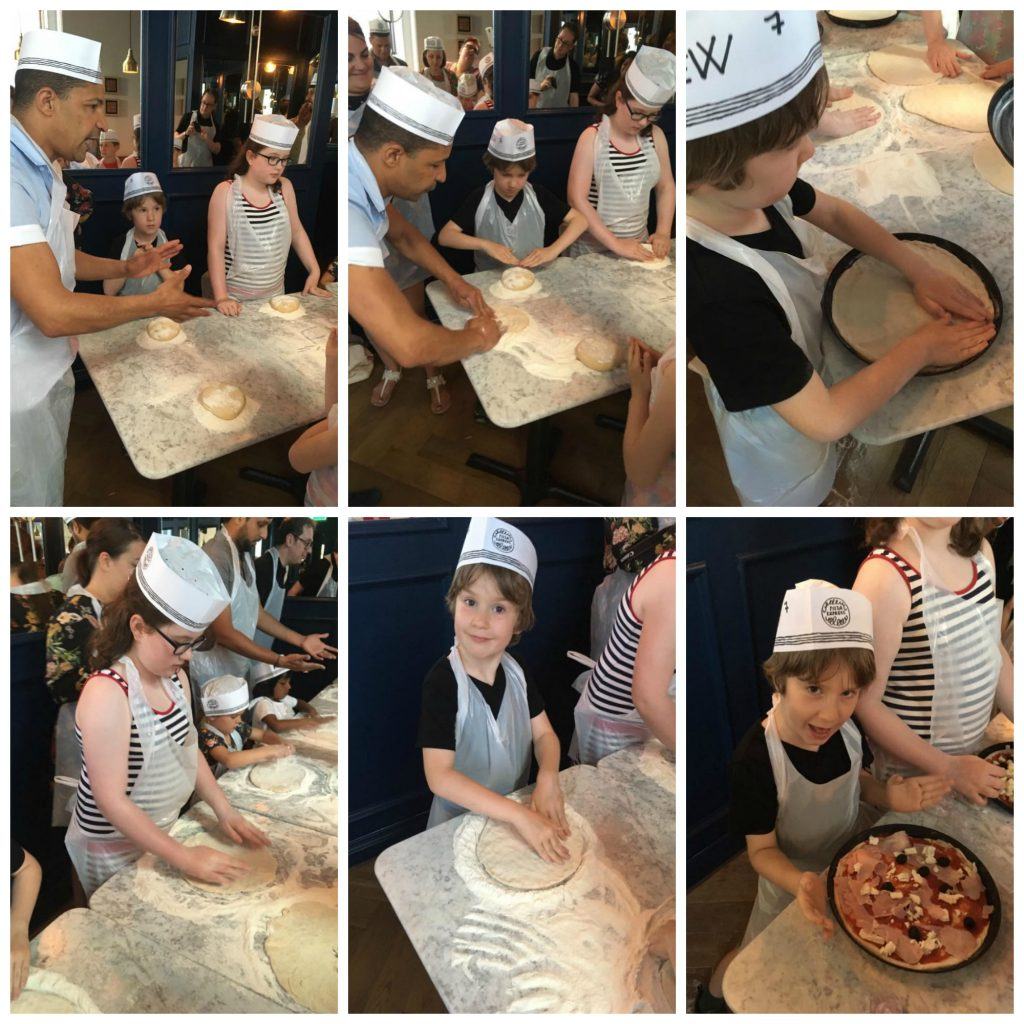 Dad had a lot of fun too, actually. He's an engineer by trade, so he likes to take things very seriously and follow all instructions, but occasionally adding his own tricks to make things work. He looks like he is taking things very seriously but he had a lot of fun making his pizza (Pizza Express are also very good about catering to those with food intolerance or allergies and we were provided with alternatives to dairy cheese and gluten when we asked, with no hassles at all, which is good to know)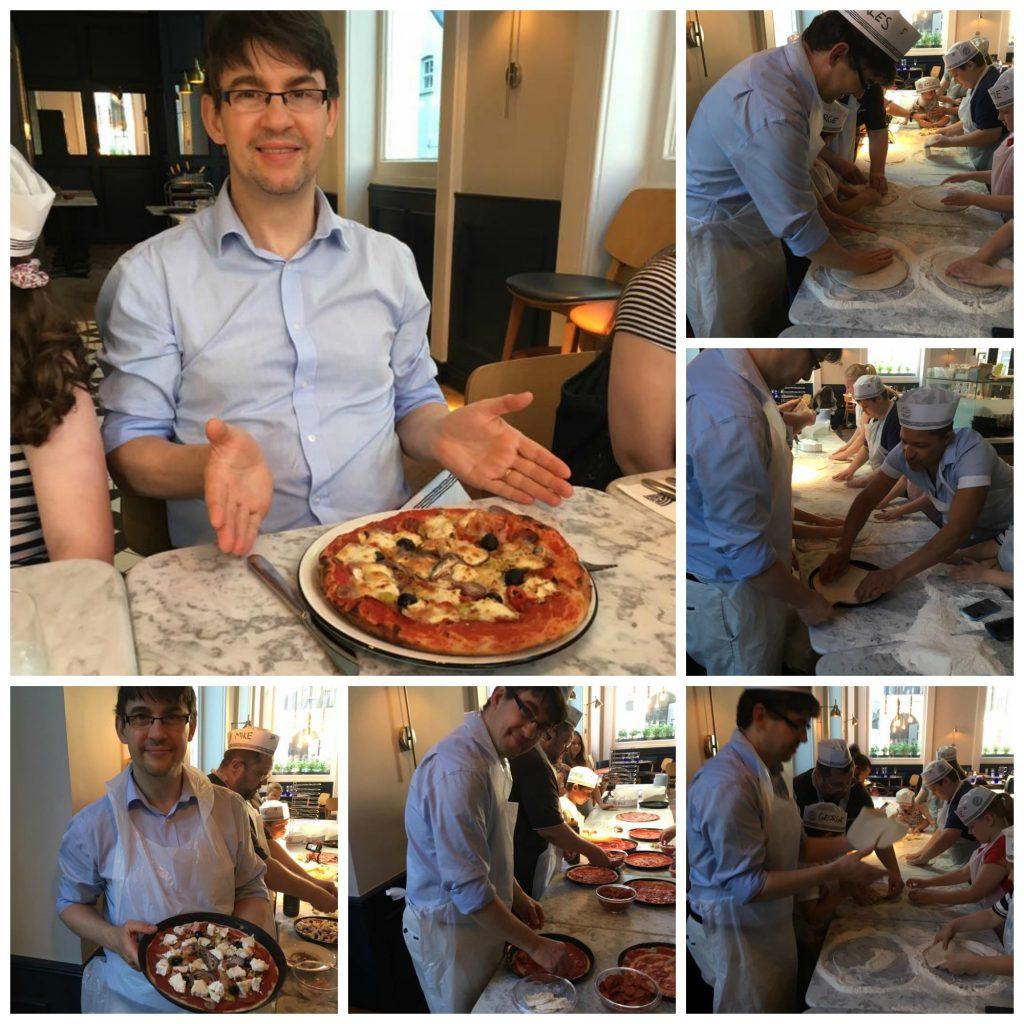 The pizzas all tasted fabulous and we were all really proud of our creations, and thoroughly enjoyed making them and eating them. Such a fun thing to do, and an experience we all would happily repeat. Not a bad way to learn how to make your own dinner.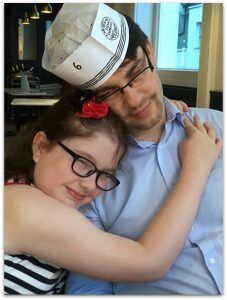 Poor Dad, though, it's hard work making your own dinner, time for a post dinner nap…
Pizza Express have a fab treat for this coming Father's Day. Why not take dad out for lunch or dinner for a delicious pizza?
"Our exclusive Father's Day set menu includes any starter and main from just £11.95 and is available all weekend*
Novelty mug last year? Loud tie the year before? Fear not, we've got the perfect gift for Dad this Father's Day – the gift of pizza! With the countdown to the 18th June now well underway, all you have to do is book a table and you're all set to treat the best dad in the world."
*This is a collaborative post. We were kindly treated to a pizza making experience, but all opinions and images are our own*