*I was very kindly sent some items to review for this article*
When you don't want to dress up but kind of have to. 
The alternative title to this post is I've got a party to go to and  I've had a bit of a wardrobe crisis this week…
A good friend of mine is celebrating her birthday, a significant one, this month and she has organised a fabulous party, this coming weekend. She hasn't specifically said "you must dress up" but the invitation is themed as "In the Garden" so there is certainly an implication that we should be making some effort beyond normal party clothes.
I'm not a person who likes to dress up. I don't really do fancy dress or costumes, at all, but this happens to be a good friend who I like very much and for once, I'm determined not to be a party pooper, so I've made an effort to find something that will work. It's not a costume but it definitely fits in with the theme of the party.
I'm not usually a flowery style person when choosing clothes, but as I was browsing for ideas I found exactly what I wanted, in fact I found quite a few options and it took me some time to choose one, as there really were some lovely pieces to choose from!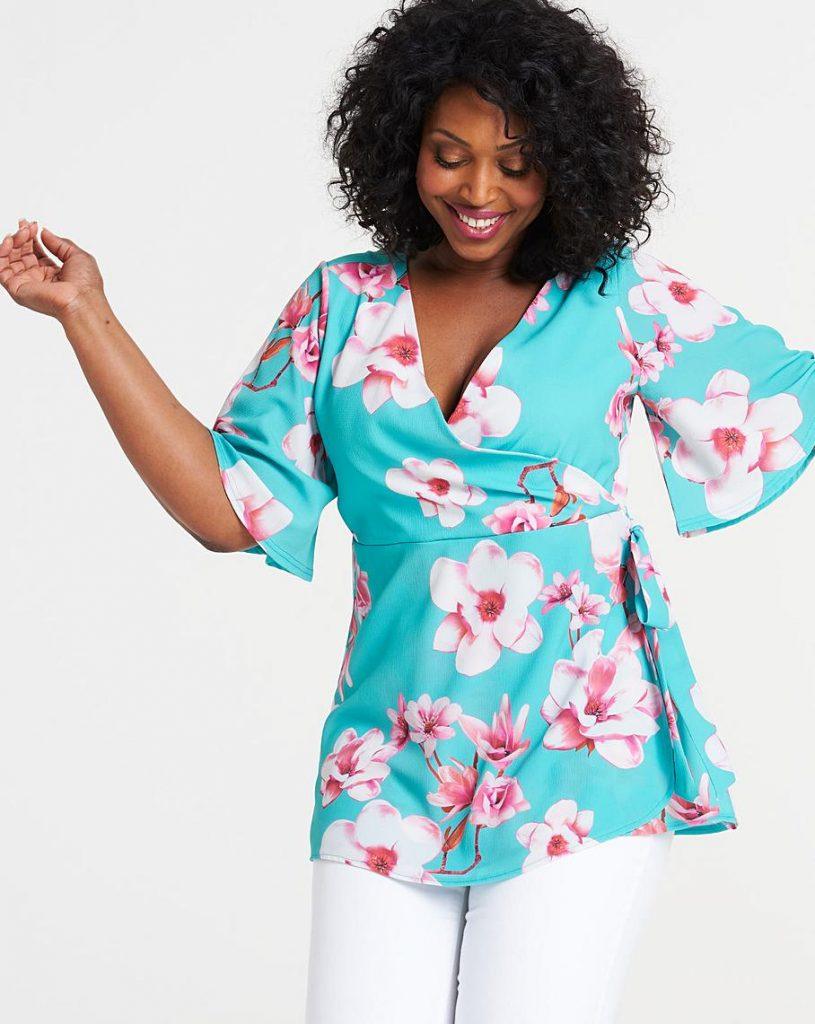 It's very different from what I usually wear, but it's so pretty, light, and summery, and I fell in love with it on sight. A wrap top is so versatile and can be dressed up or down, to suit any occasion. When it arrived I was delighted and it fits perfectly. I'm going to pair it with some simple leggings, some sparkly shoes and simple jewellery and my tweenager has agreed to lend me one of her pretty flower clips for my hair. Perfect for a garden-themed party, I think?
I'm quite impressed with myself, for stepping out of my comfort zone and choosing something different to wear. I'm also thrilled to have sorted my outfit in advance and happy to be avoiding my usual two hours before I have to get dressed realisation that I have nothing I feel I want to wear. It also gets me out of having to wear a costume, and I'll wear it again and again.
Wardrobe crisis averted, and for once I'm looking forward to dressing up, when usually I don't want to…?