I love taking photos and if you follow us on any social media platform you know I take a lot (I just cleared out my phone memory, when I tell you I had over 12,000 photos, I am not lying) but I am not very good at sharing those images in a way that isn't social media and I have some lovely photos of my family and things we have experienced, so one of my notes on my very long and never ending "to do" list is to get more of my photos printed or at least in a format that they can go on walls or be shared and displayed somewhere other than Facebook.
So when the lovely people at Hello Canvas offered me the chance to have a picture put into something I could actually put on display, I was delighted.

It's always a bit trickier ordering things online, because you can't actually see what you are getting until it arrives at your door, but I was impressed with the speed of their ordering process and the options available to choose from.
Taking your image and then deciding how you want it created is easy and they make it simple to choose. I even was able to contact them to check that the resolution of my photo was OK, and would work when printed and in larger form.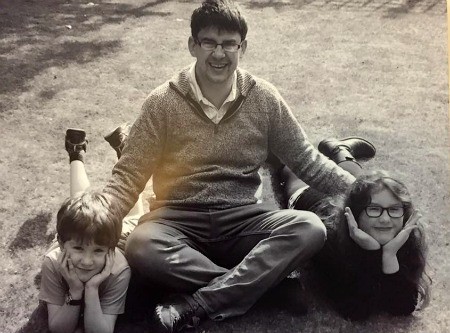 The image I wanted to put into print
They have a lot of beautiful options to choose from to design the perfect piece for you to display and to make your captured memory perfect. It was hard to choose but we ended up with a lovely metal style frame that we can hang up on a wall, of a particular favorite family photo I took recently.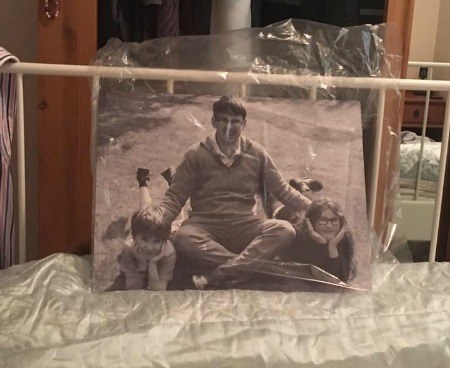 No, this is not where it will be displayed, but I was delighted when it arrived
Their postage and delivery is excellent, and items come within 4 working days, which is perfect if you are looking for a gift you want delivered on time, and your item is boxed and wrapped well to protect it.
If you are looking for a gift, or simply to make a photo or image you have taken into something to share with others in printed format, to display, this is the perfect way to do that. You can have photo or images made into phone cases, maps and floating frames too, so there are lots of lovely options to choose from depending on what you want or have in mind for your image.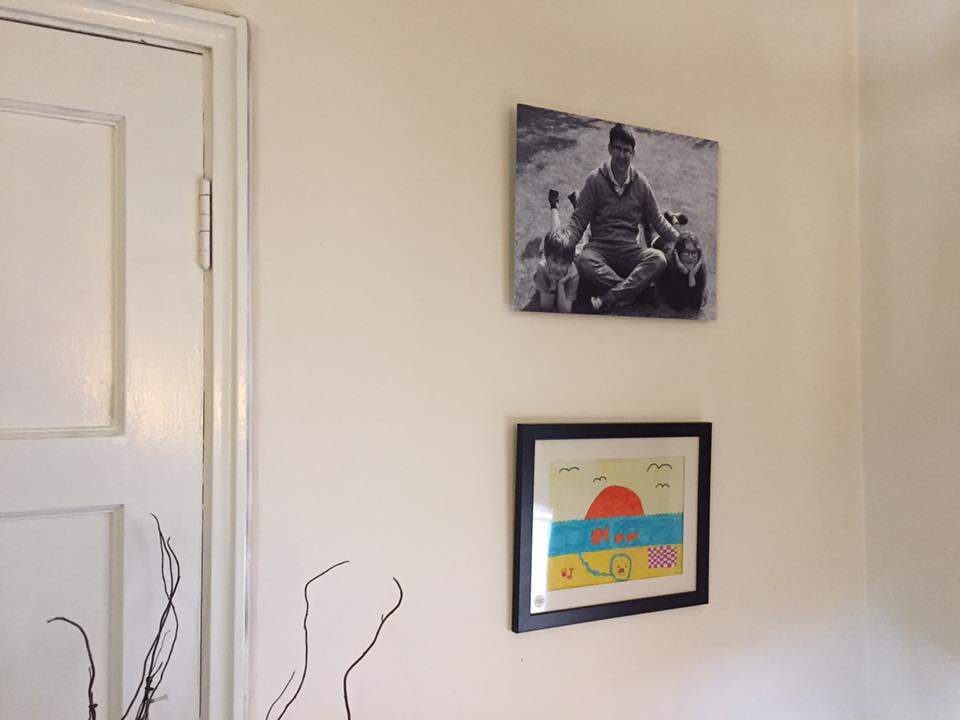 After much discussion, we found a perfect space for it. Let's not discuss how long it took to decide if it was up straight or not. We opted for a matt metallic style print, which works well with the black and white image I chose.
Now, I have a couple of problems. I have more items I would like printed to display but not enough wall space, and I know when my mother in law sees our lovely canvas she is going to want one too…
*we were kindly gifted an item for this post, but all opinons are our own*