The Mad House of Cats & Babies is 6 years old! We've been sharing our journey from when my small boy stopped sleeping and I needed a place to just get the stresses of motherhood off my chest to a family blog where we write about family life and beyond. It's been a wild and fun ride, lots of ups and downs.
This blog is my other baby, when you aren't counting the cats & the kids so I thought we would have a bit of a giveaway to celebrate.
You all know how much I love unicorns, so what better theme to celebrate a giveaway with?
We have three items to giveaway, and a runner up prize too. one lucky winner will get a package of unicorn goodies, including a mug, a pen and a t-shirt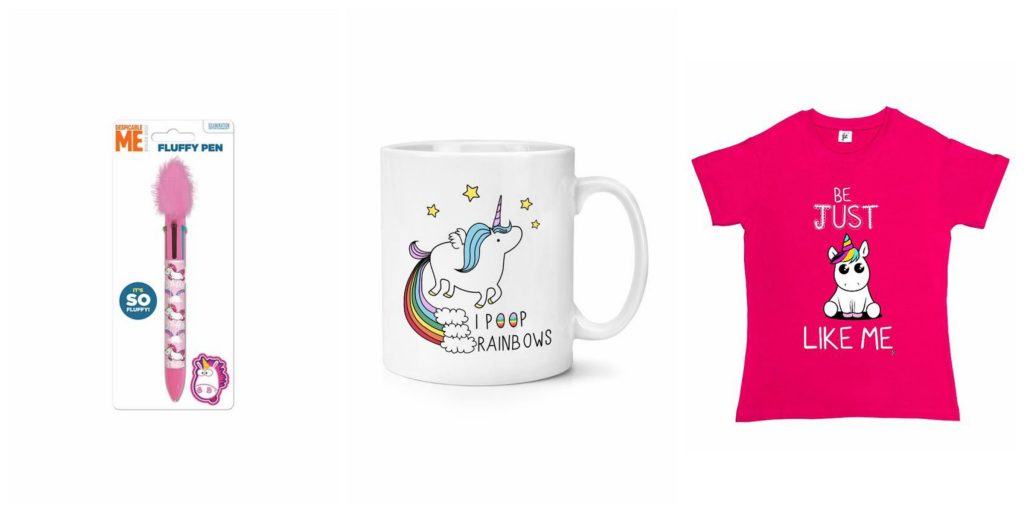 A Despicable Me Fluffy Unicorn Pen, A Poop Rainbows Unicorn Mug and Unicorn T shirt. Color red, black, pink or white (choices and size will be arranged with the winner)
But that's not all…
Three people will get a little chocolate treat and each will win a box of Green & Blacks Tasting collection each. 24 miniature bars of their selection of organic chocolate in a variety of chocolates and flavours. So what do you have to do to enter to be in with a chance to win? Tell us if you think we should change our blog name or keep it the same, and if we change it, what should we call it? Leave a comment then click on the Rafflecopter link to complete your entry!
Good luck and thank you to all our readers for your support and for keeping on reading…
Terms & Conditions – please read
One winner will win the Unicorn goodies set, three other winners will win a box of chocolates each.
Open worldwide, but postage will take longer if you are an international entrant.
Closes 09/8/17
Winner will be chosen at random and notified via e mail
Spam entrants will be deleted
Entrants must complete all requirements to qualify
No cash prize alternative
THE WINNER IS ISOBEL THOMPSON – CONGRATULATIONS. THIS GIVEAWAY IS NOW CLOSED!