Everyone loves nice little treats, every now and then, and sometimes it's good to treat yourself, to something special, or you may want to pick up a gift for someone else, for a special occasion. It may be a birthday, an anniversary, Christmas, Valentines Day, or because that person just needs a little pick me up. If you are treating yourself then you don't really need an excuse or a special day, I don't think.
Hunkemoller have some really lovely items that are perfect as a special gift for someone, or just when you fancy a treat for yourself. They do make beautiful lingerie, nightwear, swimwear and sportswear, but they also do a whole range of gifts and lovely products that you can choose as well. Lotions, perfumes, candles and other items. It's very tempting and hard to choose.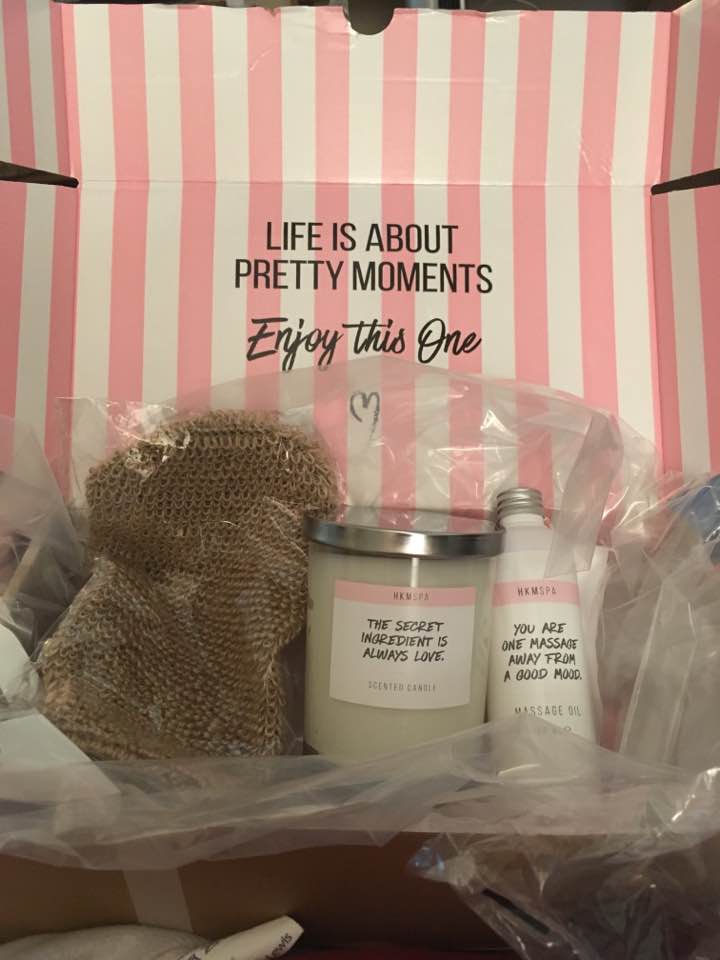 Getting a box like this through the post, that smelled divine even before it was opened, was so lovely, and you can spoil yourself or someone else, within a range of budgets, and it all comes beautifully wrapped and presented. That candle smells amazing.
So if you are looking for something for someone else, or you just need to treat yourself, when you need a little something special, I would say, go have a look, you will be spoiled for choice but you won't be disappointed! 😉
*I was very kindly sent a gift box, whilst recovering from my knee surgery, which cheered me up tremendously. All opinions are my own*