This blog post contains an affiliate link to Amazon which earns me income if you click and make a purchase. The link is marked with *
Decorative lighting is an easy way to add character and light to any space in a house. I love decorating our home and finding pieces that fit with our taste, decor, and budget. I also like things that are that little bit unusual and different and that make a bit of a statement
We recently revamped our hallway and entrance to our house, and because the electric wiring in our house is old and difficult to adjust without ripping out the whole system, we don't have that many plug sockets available for lighting. Our hallway can get rather dark and dreary, so I wanted to find a piece of lighting that would help to add light but also interest, and if possible, not need to be plugged in.
This is a fun piece that was gifted to us. Available from Amazon* and simple to put together and add to any room in your hosue.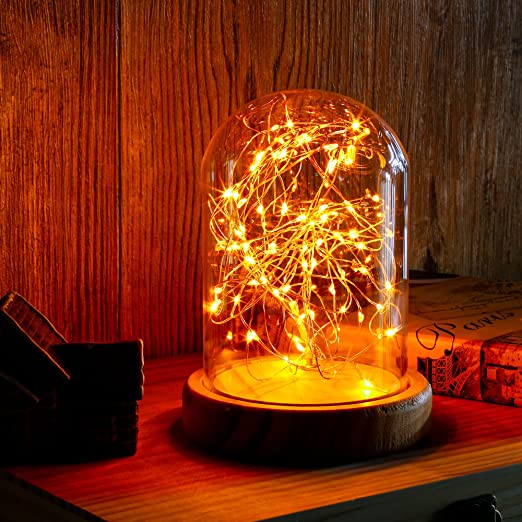 It's a fun piece of lighting, and it's battery-powered, so it's just what I needed. Easy to put together, and bright enough to light up an area but also eye-catching and interesting to look at. Everyone who has come to our house recently and seen it has commented on how funky and fun it looks. It's a nice solid piece of furniture too, so it's going to last and light up the hallway nicely. I was very impressed with the delivery and packaging, it came well packed and protected and their customer service team is very helpful and efficient (I needed to check with them about something and they were lovely when I contacted them) it does require batteries which are not included with the lamp, but it doesn't seem to "eat up" too much battery life, so it is versatile and can go almost anywhere in your home because it doesn't need a power socket to work,  and it's a great piece budget-wise too.
I love it when I find JUST what I am looking for, for our home, in unexpected ways. It's a good feeling, isn't it?
Light-filled terrariums are another easy way to add a touch of interest and light to your home and any space too.