*This is a review post*
I am always on the lookout for unique and unusual particularly for the husband as he is often harder to buy for and surprise. This year, a terrarium has provided the perfect gift idea. Something he can enjoy putting together, and then enjoy for a long time afterward. He's an engineer and a scientist so something he can construct and look after is just up his street.
The Urban Botanist have some stunning terrariums and ecospheres that make great gifts if you are looking for something really different.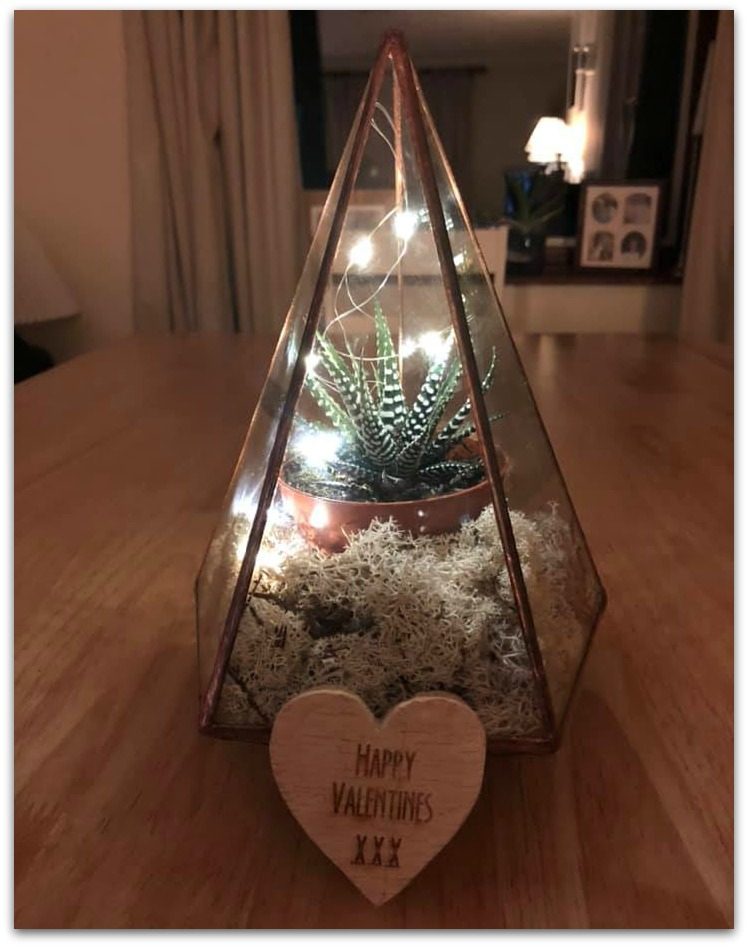 This gorgeous little terrarium kit comes with everything you need to create a perfect piece to admire and also nurture the plants within it. Perfect for Valentine's Day too…
If you have never set up a terrarium or ecosphere, then this is the perfect way to try one and if you are gifting one to someone they are a brilliant gift. The kits come with everything you need, including the plants, and very comprehensive instructions so you can set it up to surprise them or they can set it up themselves.
A terrarium is perfect for someone's desk at work, or as a focus piece on a table or shelf, and if you happen to collect or nurture them as a hobby or passion, there are some lovely ones to choose from, with ranges and sizes to suit ability and knowledge as well as budget.
They arrive safely packaged and delivery is prompt which is helpful, if like me you are a bit last minute sometimes but want to make sure you get your gift right.
I am a bit jealous that this is a gift for him, I think I want one too. They really are eyecatching and such a lovely gift. I suspect a new hobby may be about to blossom…