I don't know about you, but I find the summer holidays can be a bit expensive. My kids seem to eat more (anyone else feel like they are running a 24/7 cafe for what seem like permenantly hungry small hobbits?) we do more days out, and when it's rainy and miserable, we are at home but we do extra things like crafts and activities to keep us busy and them happy (and so I get some peace!)
Food, crafts, household items, cleaning products, beauty and skin care, things for the garden, things for your summer holiday (if you are lucky enough to be going away, or you may be planning a staycation) and then of course, as soon as the kids are on holiday for the summer, you start to think about "back to school" in September and the things that requires.
Grabbing a bargain or a freebie is always handy, and whilst you can't always save money on everything, if you can make your pennies go further, buy one get one free, or use a voucher to save some money, then why wouldn't you?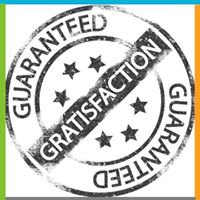 Gratisfaction is a fab spot where you can find bargains, grab money off vouchers or sign up for free gifts and grab those things you love for a little bit less.
"Gratisfaction is the UK's fastest growing freebies site. We bring you the latest free offers throughout the day, every day to bring you the very best free stuff for you and your family".
So, if like me, you like to save money, or get your hands on freebies, or get money of things you love, then it's most certainly worth checking them out and seeing what deals would be right up your street. It won't make the kids stop demanding snacks and second breakfasts or make the weather any better when you are stuck inside on a rainy day, but if it helps stretch the budget a bit further, that can't be a bad thing at all can it?
Warning, spending time on this site is slightly addictive and you will find bargains and free stuff that will make you smile… 😉
*this is a collaborative post*