I love social media. It's been such a fabulous way for me to connect with some amazing bloggers and brands, and I have got to know some really lovely people through Facebook, Instagram, and Twitter.
I first came across PomPoms & Pretty Things on Instagram, when I spotted that they make rather adorable Unicorn Key rings. You all know I am ahem, slightly obsessed with all things unicorns, so of course, I had to buy it. Ever since then I have enjoyed keeping an eye on all the lovely things they make and sell in their Etsy Store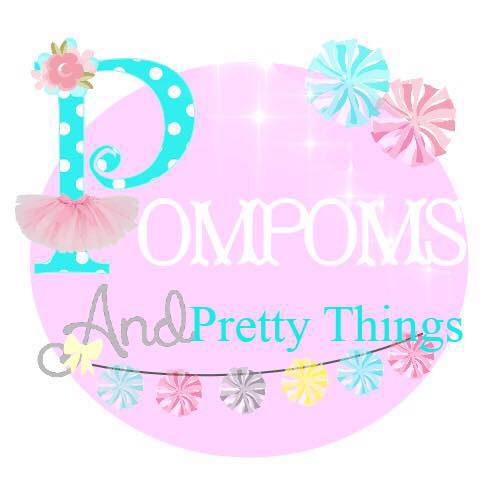 I have to stop myself from buying everything I see. They have SO many items from sparkly Christmassy decor to little things for every day, and something to suit all tastes if you love hand made or hand created items, like we do! They make perfect little gifts for weddings, baby and bridal showers, birthdays, and they also do cute little personal items, as well as mobiles, key rings, creative decor  and a whole host of other lovely things.
We are celebrating our blog birthday month in August, and we are delighted to be sharing a little giveaway with PomPoms & Pretty things.
One winner will get a cute and cuddly Worry Bunny. These are soft, hand made and pretty, and perfect for someone to have to cuddle and give them something to comfort them when they are in a moment of worry or just need cheering up and they may be perfect for someone going back to school (they can be made in school colours too, which is clever) or for someone you know who would love something like this. I think they are adorable and a perfect give for someone special.
So who would you choose a Worry Bunny for? Yourself? Someone in your life? What colour do you think they or you would like? Tell us in the comments then head on over via the Rafflecopter link to complete your entry. Don't forget to complete all the entry requirements, and read the terms and conditions and good luck.