I am handing over the blog to Emily for this post, because really, she can share better than I can on this one as she was the one reviewing this fab box! Mum will comment at the end, and of course she had some help with YouTube and the photos!
My mum decided that we needed some fun things to do, over the summer holidays whilst she was getting better from her knee operation, and also because sometimes we can get bored and be a bit annoying, and she likes to find us things to do. I was very excited when this parcel from Letterbox Lab arrived for me, because I love science and experiments and learning about how things work and why they do what they do, and also it looked like it might make just enough mess, but not enough to annoy my mum too much!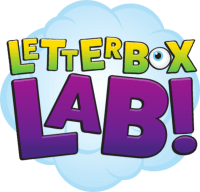 I really enjoy science at school and my mum and dad also love it, so we had a lot of fun trying out all the experiments in the box.
The experiments I did……
Incredible Inks – Really cool how the water and salt separated the different inks in the colour!
Rainbow Glasses – I loved this one it was so cool how in certain light you could see rainbows!
Liquid Rainbow – It was really interesting how the different colours sat on top of each other and didn't mix!
Brilliant Breathless Balloons – I found this really interesting to watch because the balloon just blew up by itself! Mum caught it on video.
Squirmy worms – This one was my absolute favourite even though it was quite gross it was really cool how I could just pick the worms up in my hands and say to myself it feels like I'm holding actual worms!
I really like the Letterbox Lab boxes. They are a really fun way to learn about science and to do experiments, to find out how and why things work. I found them easy to do, although my Dad insisted he help me with some things, because I think he was jealous that he didn't get a box. (It was quite fun to have him help me, but don't tell him that!)
Dad was jealous so he insisted in joining in with the experiment!
Mum says:
Letterbox Lab are brilliant. A huge box filled with fun experiments to help kids learn about science and get hands on practice. It reminds me of the science kit I had as a child but SO much better, and because it's a monthly box, they get new things to do and learn regularly.
Letterbox Lab is the kids' science kit reinvented to be more fun, more colourful, more convenient and more educational. A series of 12 innovative science kits delivered to your home that build upon each other as you make your way through the series.
This is a science kit that arrives through your letterbox containing everything your child needs to start playing with science. But it's much more than that. It's the beginning of an adventure that will take your child over the rainbow, across space and into the inner workings of the natural world.
​At Letterbox Lab we are not trying to make science fun. We are celebrating the fact that science is fun. As Albert Einstein said, "Play is the highest form of research".
The instructions are easy to follow and the experiments are fun but also a learning experience. It's a perfect way to get your children enjoying science at home. It's not too messy and it's all safely designed so kids can learn and have fun with a little bit of adult help where needed. It's been perfect for our summer holidays to keep both my science loving tween busy this summer and also been a fun family activity too.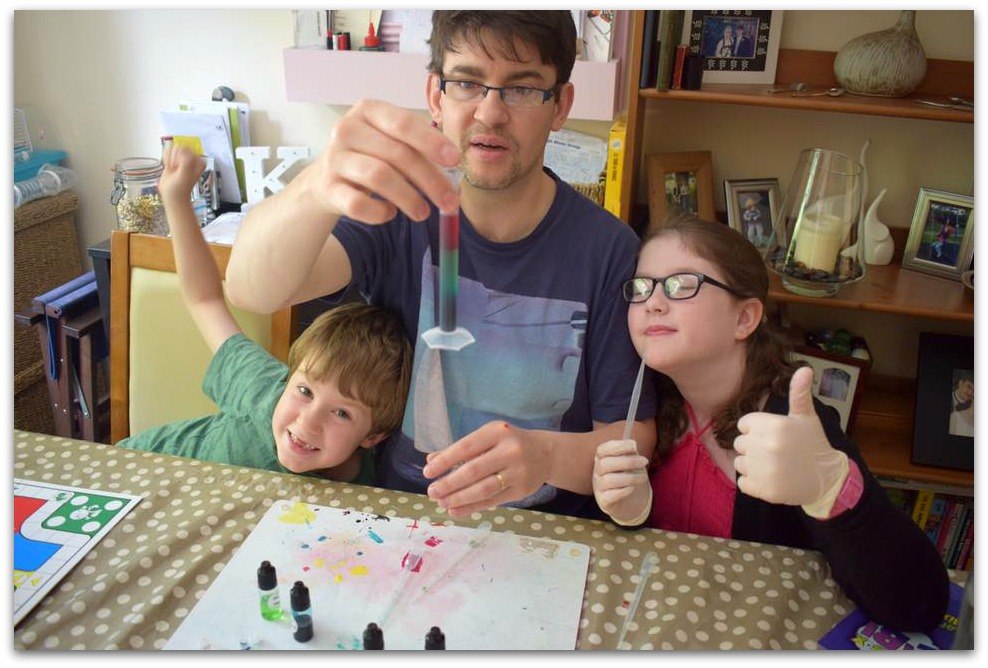 Little brother got in on the act too!
So if you are keen to get your kids loving science that bit more, or simply want to enjoy some science fun at home, then Letterbox Lab is something we would highly recommend.
"madhouse10" get our readers 10% off their first box when they subscribe on the Letterbox Lab website. If you opt to pay for three boxes at a time then you will get 10% off the first three boxes using the same code. That's a pretty good deal and is available til October. So what are you waiting for? As my tween says "I haven't blown up the house yet, what can I try next?"
*We loved the Letterbox Lab box that we were kindly sent to try out, and yes, our house is still standing! 😉 *