If you love chocolate (who doesn't??) like me, and enjoy tasting different kinds, and appreciate really good quality chocolate, and also fancy a go at making things with chocoloate, then you will want to hear more about a chocolate tasting experience with chocolate workshop.
You can't really go wrong with an evening where you are served prossecco, shown how to make a chocolate based cocktail, and then you learn about what chocolate is made of, where it comes from, and how good quality chocolate items are produced. You get to taste different chocolate and learn what makes good chocolate and what is cheaper and not necessarily as nice. So far, sounds good right?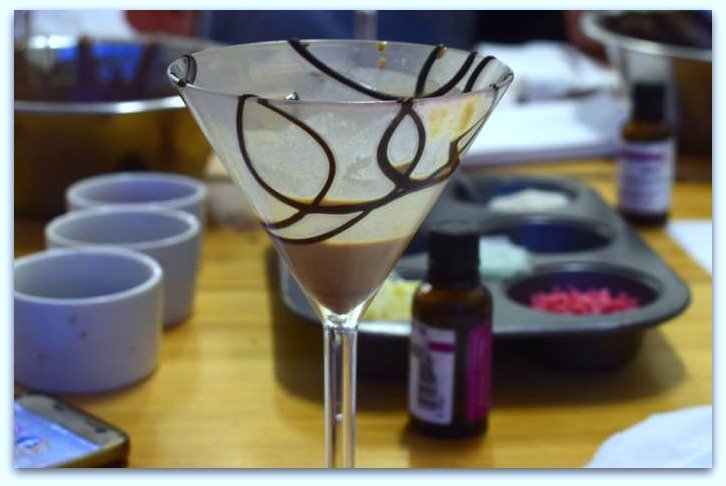 chocolate martini? I won't say no… 😉
You also get to play with chocolate and make your own chocolate goodies. The wonderful team from My Chocolate who show you how work with your chocolate are very passionate and talented, and made the evening very special, and I must admit when I watched them in action I felt a bit nervous about being let loose on chocolate with my minimal skills but they were so helpful, fun and encouraging and actually it was great to learn what to do and try it out. It was really interesting to hear about how chocolate is made and processed and you definitely learn a thing or two…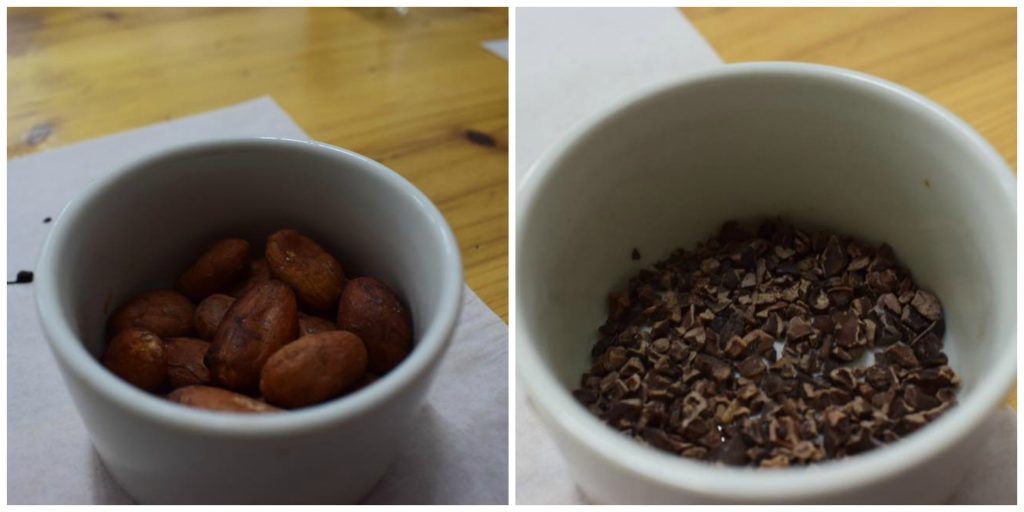 Learning about chocolate, where it comes from, how it looks before it's magically made into the confectionery we all know and love to eat…
We started off by making simple chocolate shapes. Some people in our group got very creative. I was a bit nervous and just went with simple disc, with some details. The chocolate was flavoured with oils, and it was SO hard not lick our fingers or the utensils we were using.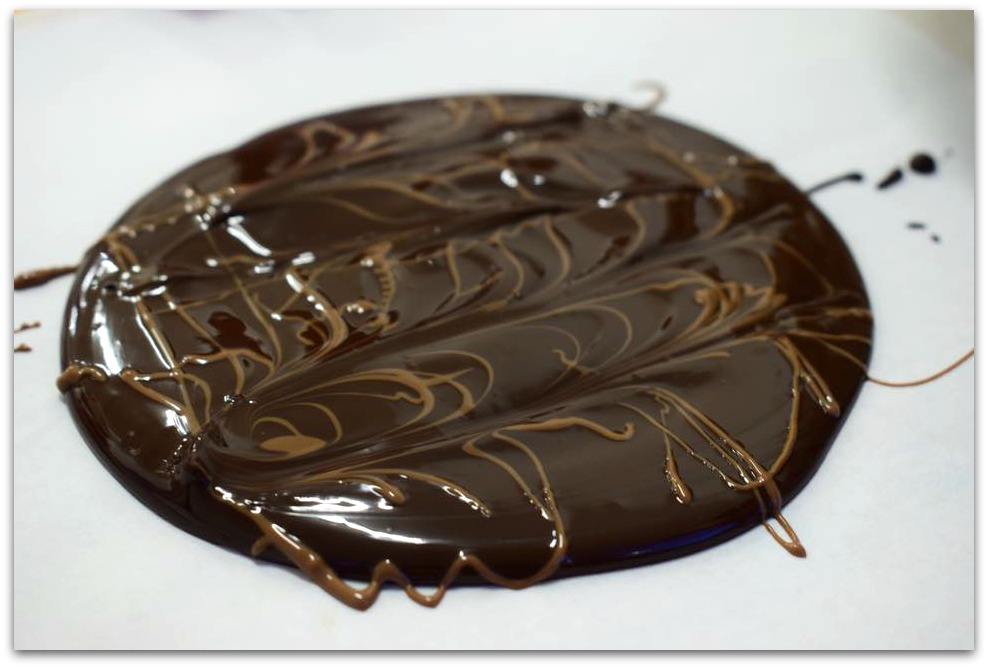 We learned how to make chocolate ganache and then how to shape it into chocolate truffles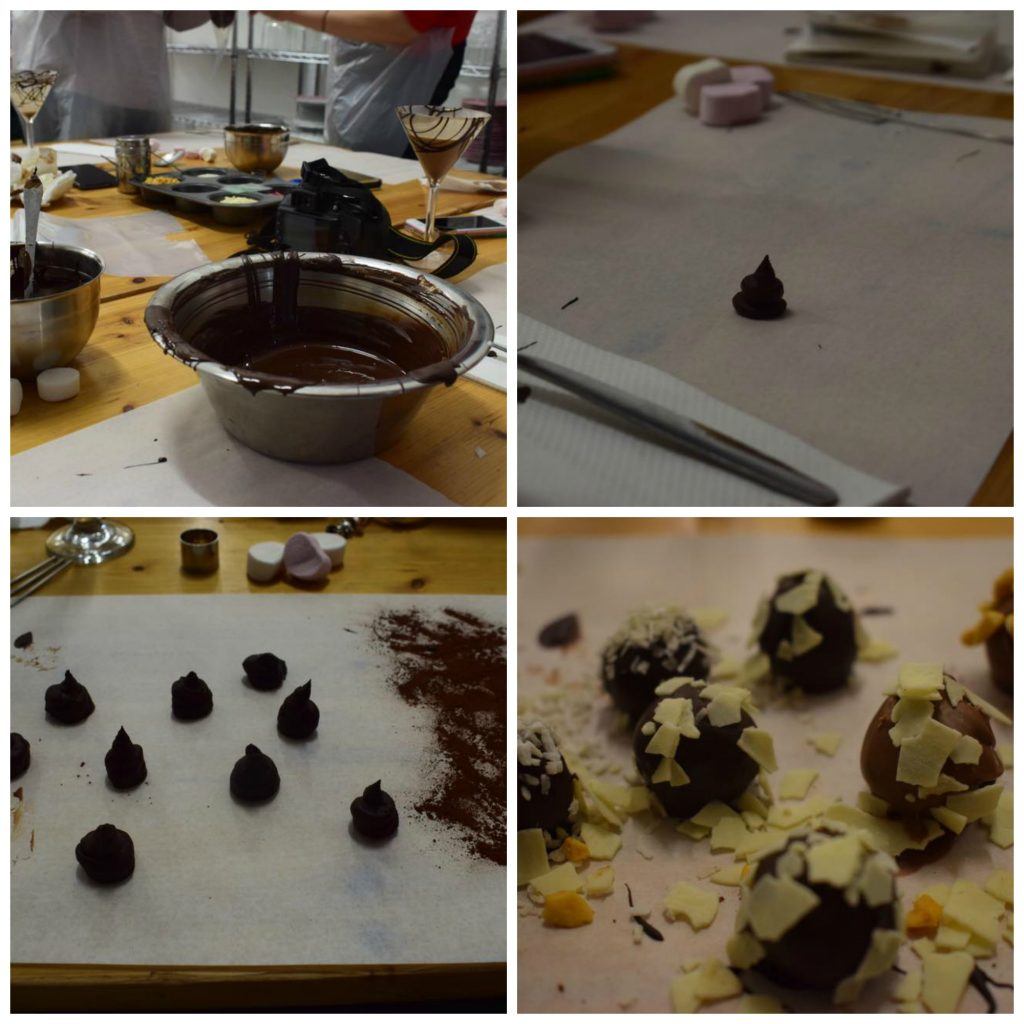 Making chocolate truffles. There were MANY rude remarks about chocolate poo shapes but they turned out rather nicely, I think…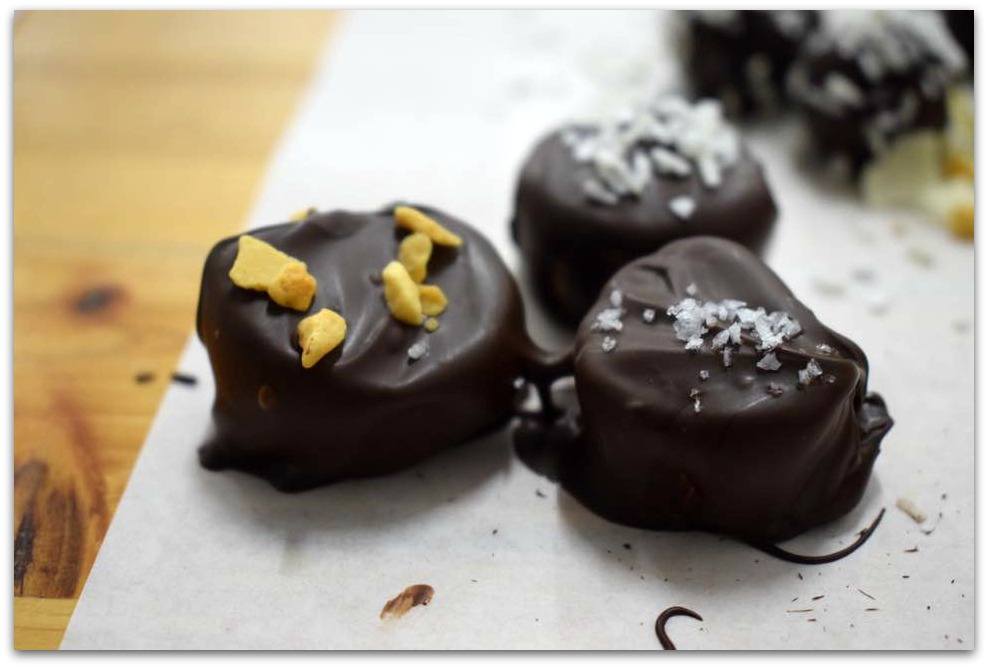 We also had fun experimenting with shaping fudge and coating marshmallows in chocolate.
It was a very interesting and informative but most importantly enjoyable evening, and so much fun. It's a perfect night out, for a group of friends or as a special treat for a chocolate lover, and coming away with a selection of goodies you have made just adds that perfect touch.
I learned a lot and thoroughly enjoyed myself, and was rather pleased with my bag of treats that I took home (which I managed not to eat and my family actually got to try)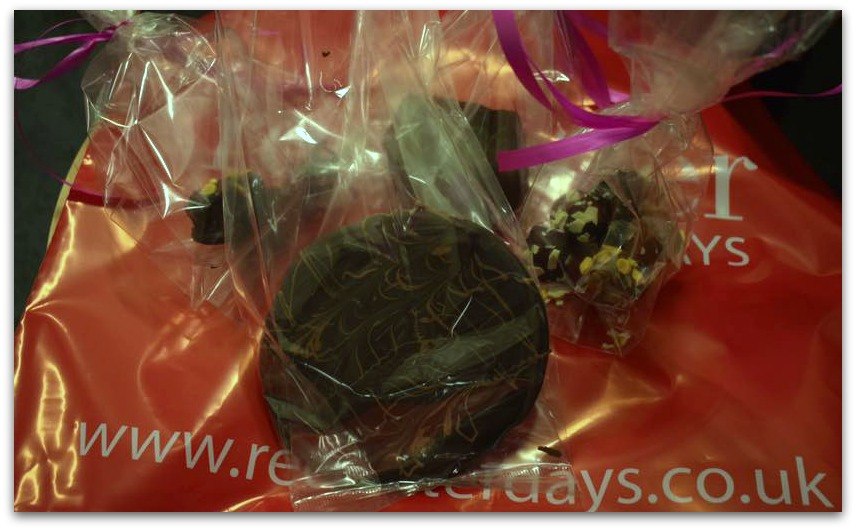 This would be a perfect gift for someone, or for yourself, if you want something really different. I would highly recommended it to anyone who is looking for an interesting and different experience.
*I was kindly sent to try out the experience, but all images and opinions are my own*