It's only mid Ocotober, so it does feel a little strange talking about Christmas and planning for that but I find getting organised in advance and making sure all the big and little details are covered helps things to run more smoothly the closer we get to the actual festivities.
This year, we are investing in a new Christmas tree, and I am already planning how we we decorate it and what it will look like. We have either had a live tree, or used an old one belonging to my father, which has finally met it's end, after a few years of service, so it's a bit exciting getting a new one. We normally spend a fair bit of time discussing how the tree will look and what goes on it, and the children like to be involved which of course is always fun and part of our family traditions.
But I am changing things up a bit, and we are going to have two trees. Yes, that sounds a bit over the top but the children love to decorate their tree and I like to decorate ours and sometimes the compromise doesn't quite meet in the middle where it should so we have decided they can have small tree, to decorate with free reign and me not trying to adjust or re arrange things, and then we will have our tree, the main one, for me to set up how I like (although I am sure the children will still want to help!)
It's actually a lot of fun deciding how a tree will look, and what you want the end result will be. We tend to keep Christmas decor simple with the focus on the tree, so it is the centre of attention. I am enjoying looking for inspiration and ideas. I swing from wanting something very traditional to something more modern and simple.
It's something I have put a lot of thought into this year and a project that I have sought a lot of inspiration for, to make the tree we do finally decide on perfect and enjoyed by everyone.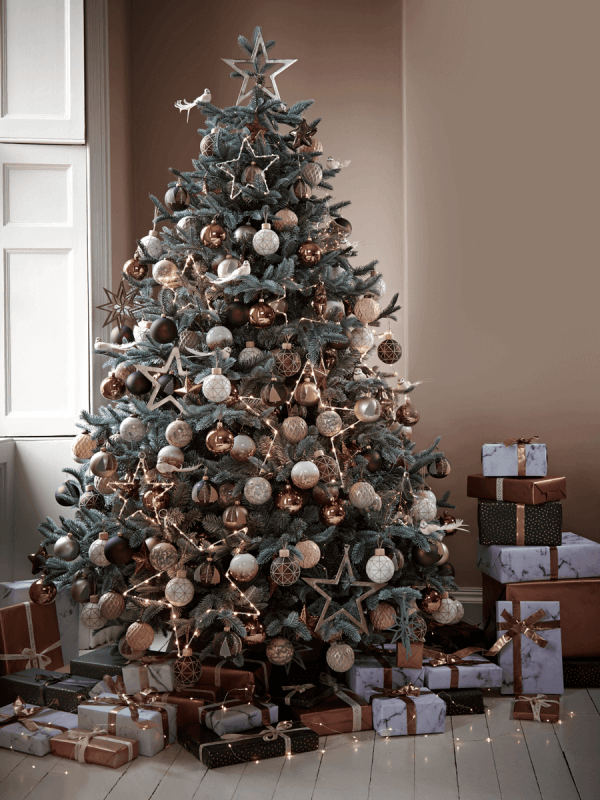 I can't decide if I want something traditional or something more simple?
We have a family tradition that we started when the husband and I got married, that each year we buy a Christmas decoration or bauble for our tree, and we have a growing collection that has carried on with the children now choosing their own each year too, and we like to choose something different.
We have some beautiful ornate pieces as well as some more fun decorations that add character to our tree.
I have also put my foot down and insisted on some new Christmas lights this year. If I told your our lights are probably as old as our children and getting a bit worn and tatty, I wouldn't be lying and this year I really want to brighten things with a lot of sparkly lights.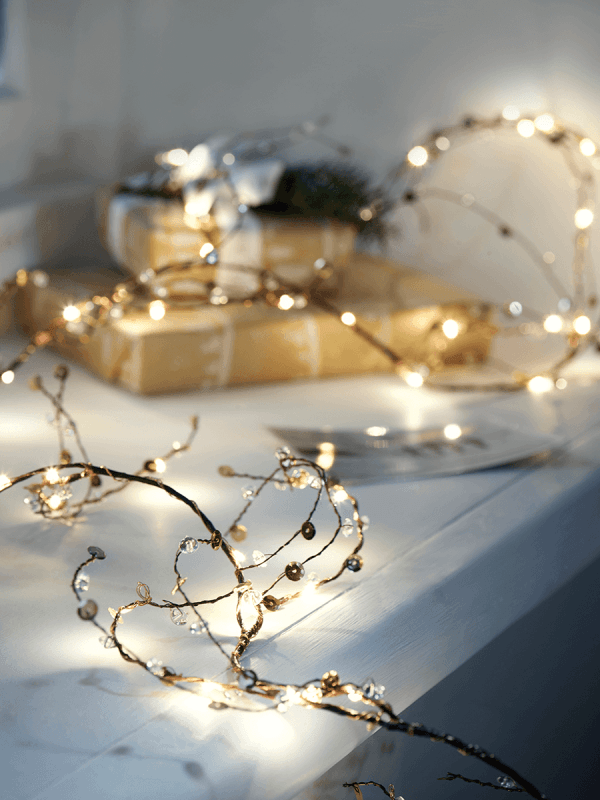 So, I have a few weeks to go before we pick out our trees and set them up and decorate them, but the planning and looking for ideas is happening and it's so much fun looking at what is out there and what I think would work and look lovely. Christmas only comes once a year, and I think having the perfect tree and decorations is possible, with a bit of planning and thought. Now I just need to persuade the husband to let me put some pretty Christmas decorations outside in our garden. He's not that keen, but I am working on it…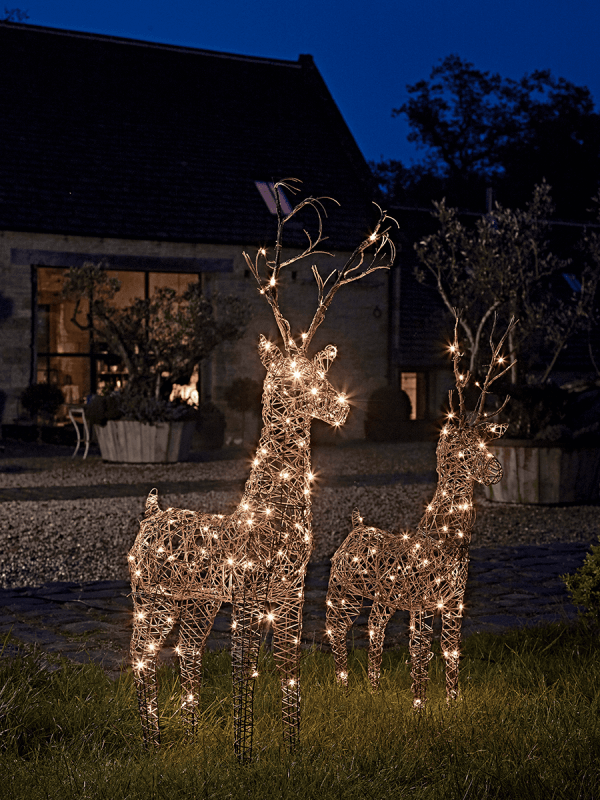 Have you thought about your tree and decorations for this year yet? It's not too late to get planning!
*this is a collaborative post*