Our children's rooms have been the same for a long time, and we are in the process of having them switch rooms, which means both need to be redecorated and made to look fresh and new. Our tweenager needs her own space, a new desk for homework and because she has less toys now, she is giving up her bigger room to her little brother, so he can have space for his cars and Lego, and this means both rooms need to be redecorated to suit their tastes, now they are older.
They both have very firm ideas about colour and décor for their room and they have had fun choosing paint colours, room furniture and accessories but there are bits that they aren't really going to think about that need some mum input, to make the room practical but also add perfect finishing touches. Children don't think about things like light switches, furniture measuring and all those little extra bits like finding new window blinds, and having things made, fitted and installed.
Putting up blinds in a room, can possibly seem like a daunting task and you may feel like you need to pay for a professional to come in and do it for you, which may be beyond your budget, but with a little bit of planning on your part, you actually you can measure and fit really good quality blinds that you have chosen to suit your room and it's needs, quite easily.
Matthew is particularly keen on a Disney theme for his room, which has meant I have had to do a little more research to find the blinds that will fit and work, but will also match the décor of his room. We have chosen Mickey mouse blinds from Velux which work really well with the colours and style of the rest of his room.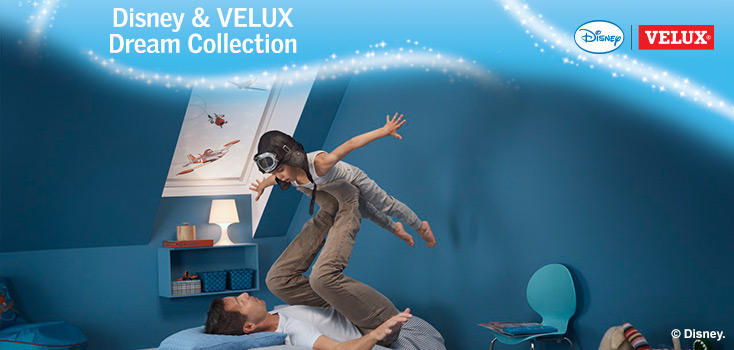 Measuring and fitting these blinds should be easy and relatively straightforward as our windows are pretty standard, but each set of blinds is designed to fit individual window frames exactly so they should fit perfectly and provide the right backdrop to the room. They are also easy to use and block out light, which helps to make the room conducive to a good night's sleep.
So the boy is happy. New rooms, new space, decorated and looking fresh, with the colours and themes chosen carefully, and accessories and finishing touches installed to work well and last, because mum has done her research and found what will work, within her budget, she is happy too. It's a win all round….
*this is a collaborative post*