I don't know about you, but I love fresh flowers and nothing makes me happier than when the husband or children decide they want to buy me some. Fresh flowers are so beautiful and really can liven up a room, or cheer someone up. Sending flowers can be the perfect way to say "I love you", "I am thinking about you", "congratulations" or "just because" or maybe even just to treat yourself.
Freddie's flowers are the perfect service if you like to have fresh flowers in your home regularly, or want to choose something special to send to a friend.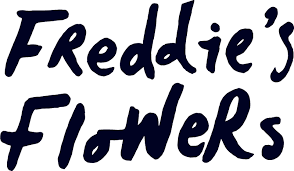 An online flower delivery service with a difference
Now we deliver gloriously fresh flowers to gorgeous homes all over the UK. We're based in the old station master's house at Wandsworth Common station, so if you're passing through, give us a wave from platform 2!
Our cut flowers are remarkably fresh. Because we cut and pack to order we reduce waste (a huge problem for many florists) and our boxes are full of long lasting flowers.
For just £22 a pop, we'll deliver gloriously fresh weekly flowers to your door. Give us a whirl and join the flowerful club.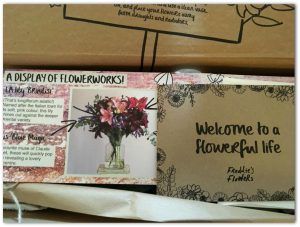 Their flowers are just gorgeous, and there is something about opening the door to a box being delivered. They are packaged beautifully, and come with instructions on how to arrange them, and how to care for them. They are superb in quality and last for what seems like ages. They really do brighten up a room and the scented flowers fill a room with an amazing smell.
You can't really go wrong, and even with my limited flower arranging skills, they cannot fail to impress.

So beautiful and these lilies filled the house with their scent for days. We have had quite a few guests and visitors in the past week or two, and everyone has commented and complimented the flowers.
"You bring sunshine to a cloudy day."
Each week I choose fantastic quality flowers that look great and last ages. I love unusual combinations of beautiful flowers and foliage. Each arrangement is designed to look cracking in a home setting. We do the hard work of choosing the arrangement, all you have to do is open the box and pop your flowers in some water.
It's easy to sign up to their subscription, and you too can receive fresh flowers weekly, on your own schedule, if you prefer, to brighten up your home or office and make you smile and we would definitely recommend them. You really can't go wrong with flowers chosen for you and delivered ready to just pop into a vase for you and the world to admire and enjoy…
We are delighted to offer our readers something special to Get 50% off your first two boxes when you sign up this month with our code MHCB.
So why not try them for yourself. After all, who doesn't like fresh flowers?
*we were sent some flowers to enjoy but all opinions and images are my own*