We as a family, have visited Thailand, and in fact I spent part of my childhood there, and my father lives there now, and we plan to visit again for more family holidays. Thailand is one of my favourite places and it's capital city Bangkok is a place where we have spent time and enjoyed exploring.
Bangkok is such a melting pot of culture, vibrant life, interesting places to explore, and also the normal life of the people who live and work in the city.
It can be hot, busy and feel a bit crazy, but it's worth taking time out to enjoy and explore, and there are some beautiful and interesting places to go and see.
When we lived in Bangkok when I was a child, the traffic was notoriously awful, and it still can be hard to negotiate now, but there is also a fantastic public transport system in the form of the SkyTrain, which is, clean, air-conditioned, runs efficiently and can take you to most places you need to get to, easily. It's cheap to get a weekly or monthly ticket, depending on how long you are planning to stay and explore Bangkok. We used that most of the time when we were there.
A typical day out for us, getting out and about in Bangkok would start with breakfast, early, and then off we go to explore. We planned a mix of both tourist attractions that I remember vividly from my childhood, and also to eat out, and enjoy some down time.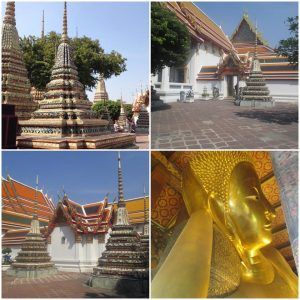 Places like Wat Pho, The Temple of the Reclining Buddha, with it's beautiful architecture and stunning artifacts, are interesting to visit and give you a flavour of Thailand's history, beliefs and culture. It can be very hot and busy, so we found it best to visit these places early, to avoid crowds and the worst of the heat.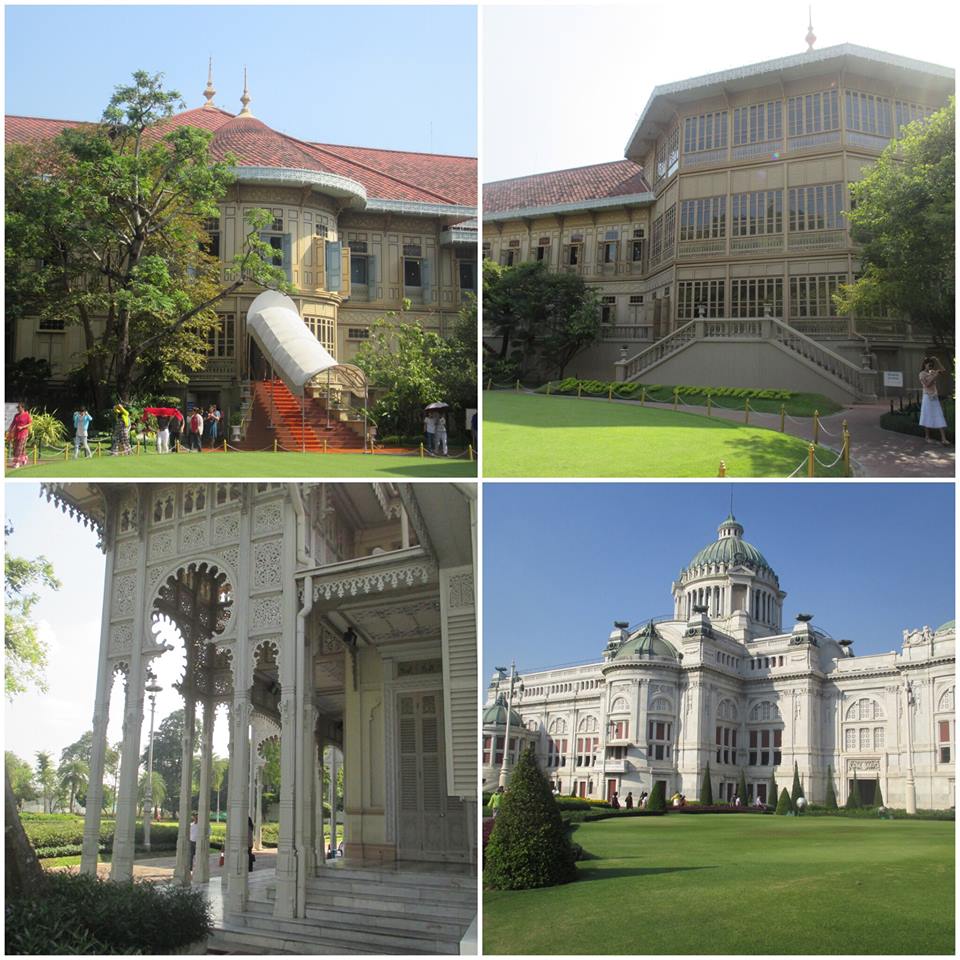 Or you can explore the beautiful Vimanmek Royal Mansion with it's mix of styles and cultures, and wonderful gardens.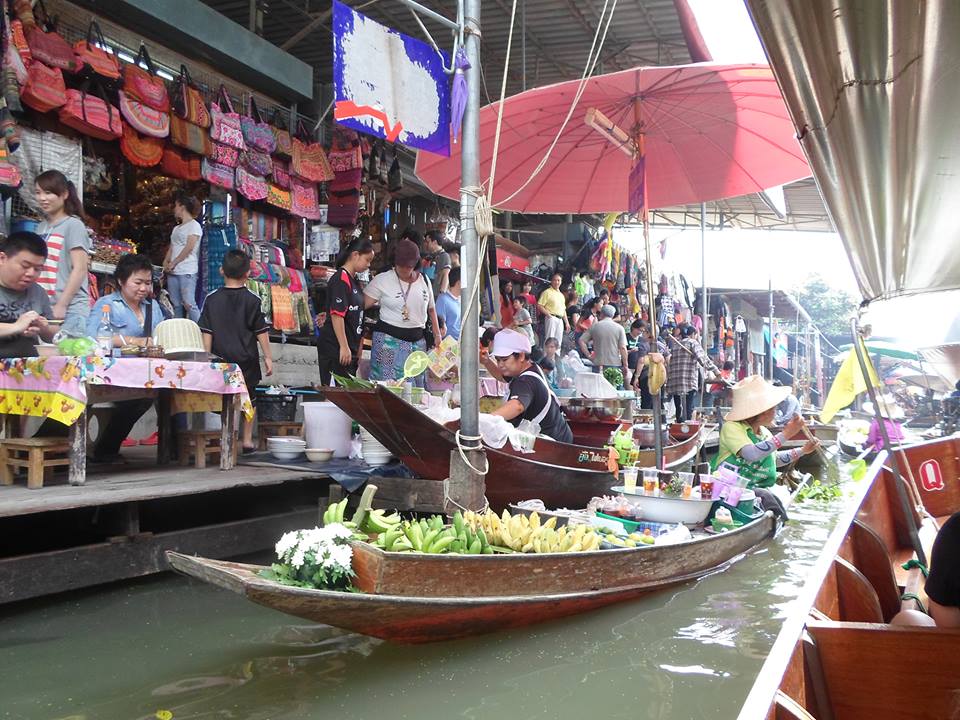 I visited the floating markets of Bangkok many times as a child, and had fond memories of those visits, so it was fun to take my own children to explore and enjoy them. It's busy, a bit noisy, a bit wet, and you will end up buying things you didn't intend to, but it's fun and an good way to spend a morning, being a tourist.
I think eating in Bangkok had to be and still is one of my favourite things, and you can go from amazing and freshly cooked street stall food, to up and coming restaurants, and it's easy to find something to suit everyone's palate, although we tried to opt for mostly Thai food when we were there, and to encourage the children to enjoy something different.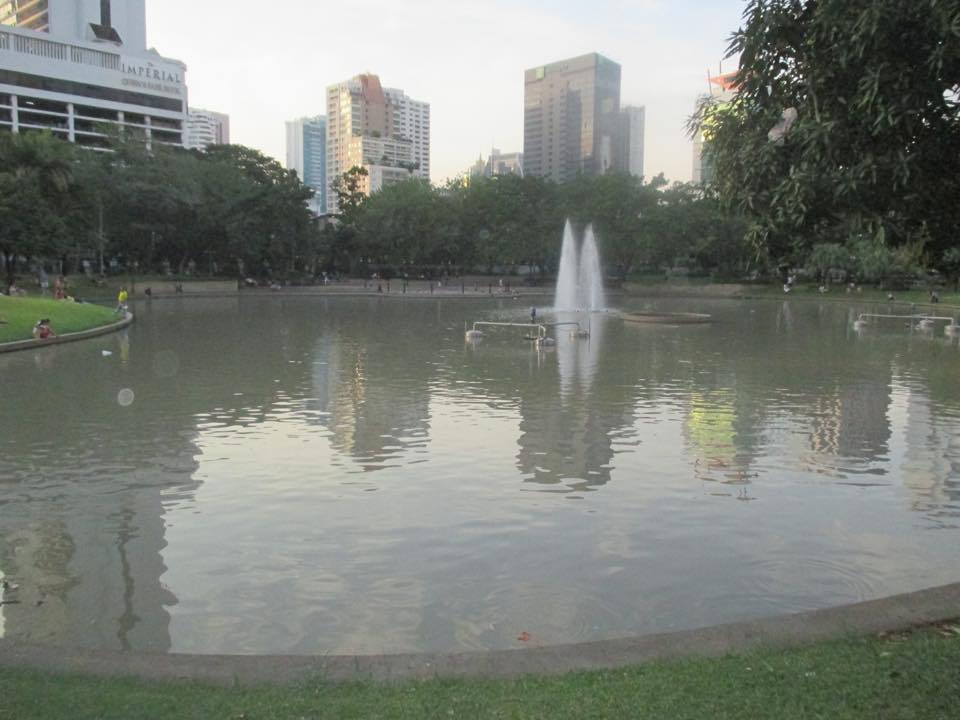 At the end of a hot, busy, fun day, of exploring and food, you can either find a table at one of the many cafes that Bangkok has, and enjoy a coffee and a cake, and wifi, or wander round one of the fabulous shopping centers, or a peaceful, well designed, local park, where you can walk and just relax.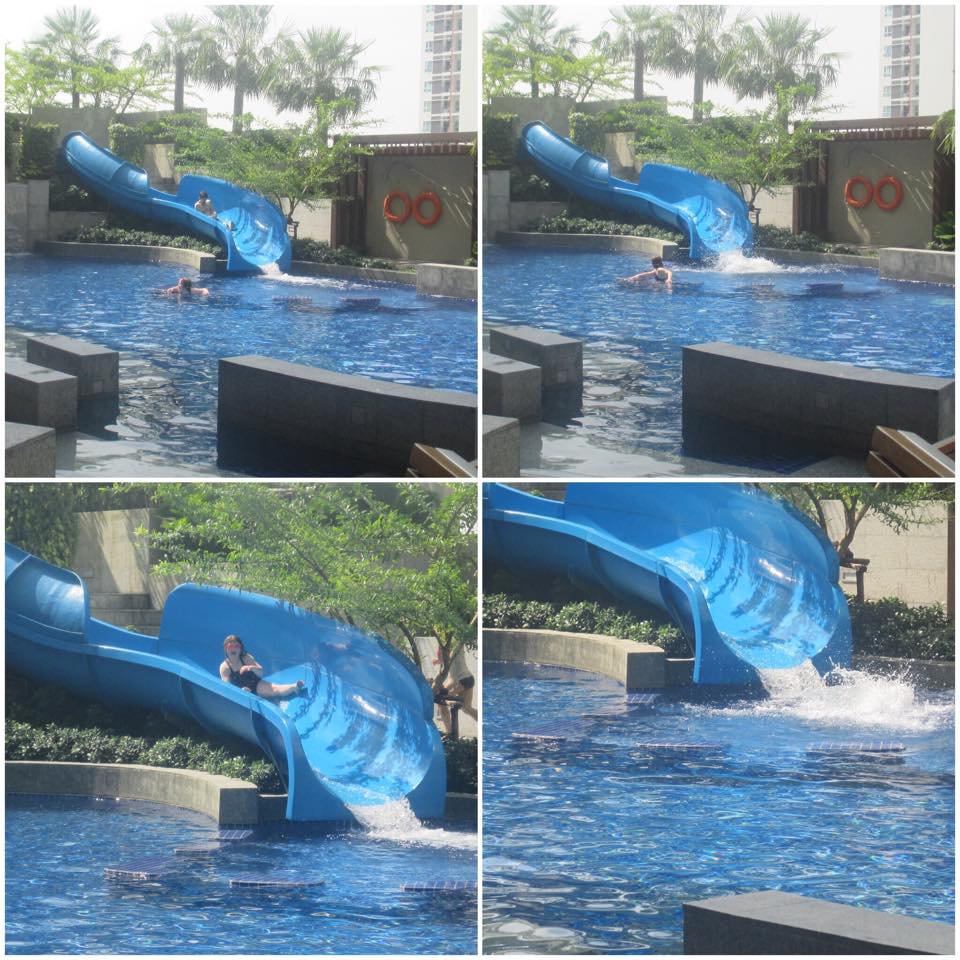 Or you can opt to cool down and splash around, like the kids would often ask to do, after a busy day of exploring, eating, having fun and learning lots of history.
Many hotels and self catering apartments in Bangkok will have a pool or access to a pool, perfect for some time out after a busy day…
It's worth planning carefully, and making sure you prepare to queue at the busier tourist attractions, know it could be hot, take plenty of water with you (although you can buy bottled water easily) and wear sensible shoes for lots of walking in between SkyTrain stops, but it's so worth getting out and exploring, and you can fill a day easily, and still not see everything you wanted to. Bangkok is definitely a place to explore and experience, whatever your age….
*this is a collaborative post. All images are my own*