So, I am not what I would call a fashion trend setter, in fact most days, I would say I dress for practical comfort, rather than to impress. But I do like fun and funky fashion, and when it works, I like to wear it.
I have a bit of a quirky, silly sense of humour so sometimes I like to wear things that suit that.
These t-shirts from Top Tier Style are right up my street.
Purrfect for Monday morning's if it's casual wear at the office? Actually, I work for myself, so I can wear what I like!
Or if you happen to be a big fan of all things unicorn, with a twist, then this fab t shirt may work, unicat style…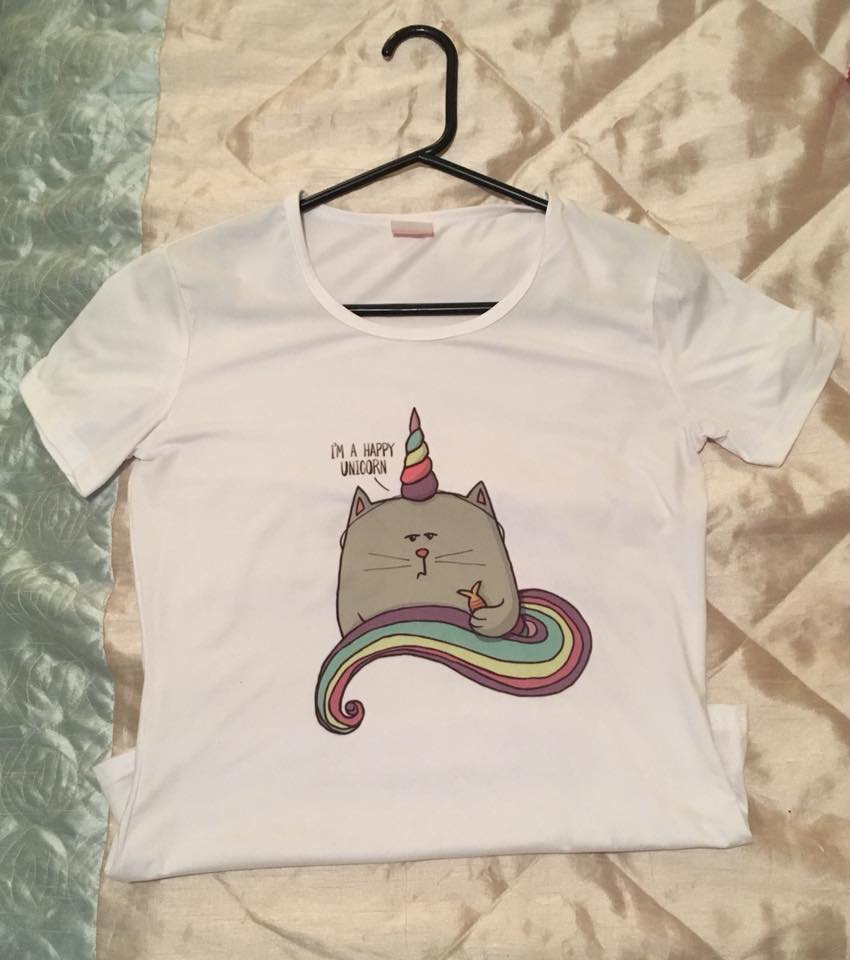 Quirky and fun, just like me (well, when I have had my daily coffee)
These shirts are just some of the rather fabulous choices you can make. I love having little touches in my wardrobe for days when I want to stand out just enough, and express myself. I have had a few comments and compliments on both. They also make great gifts if you are looking to get something for the person in your life with a sense of humour but their own sense of style too…
The only problem I have now is that my tweenager is almost as tall as me and raids my wardrobe regularly, and has her eye on them, I either need to hide them or wear them all the time so she can't steal them! 😉
What are you wearing today? Is it fun, or serious?
The Unicorn Cat Tee and Grumpy Cat Tee in this review were provided by Top Tier Style. If you would like to purchase your own use the coupon code BLOG15 for 15% OFF everything on their store!
*this is a collaborative post. I was sent some items to review, but all words and images are my own*